With nearly 800 stores worldwide, Costco is world-famous for providing deep discounts on a range of bulk goods. For many of us, the members-only, wholesale club chain conjures images of gargantuan shopping carts brimming with oversized bottles of condiments and infinite rolls of paper towels.
But Costco offers its 105 million members much more than the chance to stock up on enough frozen taquitos to sustain a tribe of teenage boys through an apocalypse.
Running the gamut from travel perks to complimentary business services, Costco membership benefits extend beyond coupons, rebates, and in-store savings on groceries and wares. In fact, it turns out that deals on pantry staples, paper goods, and electronics are just the beginning—deft members can leverage their yearly investments for savings and services in unforeseen places. Let's explore what you can do with a Costco card.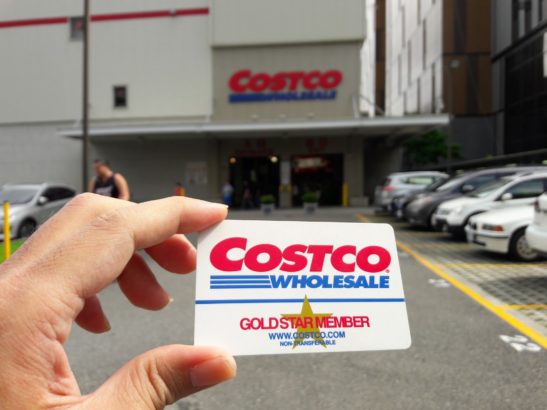 Overview of Memberships
What advantages can you look forward to as a member of the hulking, bulk-goods paradise? That might depend on your membership level.
While each type of Costco wholesale club membership acts as a wristband granting you entry into the exclusive shopping club, the benefits vary based on your initial cover charge.
So, how much is a Costco membership? Here's a breakdown of the different tiers of Costco memberships:
Gold Star – The standard Costco gold star membership costs $60 per year and comes with a second Costco member card to share with another adult member of your household.
Gold Star Business – Like the Gold Star member program, the business membership program costs $60 per year. These memberships offer the purchase of goods for resale and require additional proof of business ownership.
Gold Star Executive – This is the highest tier of membership, costing $120 per year and offering 2% rewards on purchases up to $1000 along with exclusive access to Costco executive benefits, including additional returns on travel and auto.
So, Executive memberships might get you bottle service, but standard Gold Star memberships will still get you on the dancefloor.
And sometimes that's enough—while Gold Star Executives, along with Costco purchase discounts, can count on additions like roadside assistance and lower pricing on check printing and identity protection, members at all levels can enjoy some of the most compelling Costco store perks.
The Best Perks for Costco Members
Now that we've explored the different kinds of Costco membership deals, it's time to dive deep into the top seven benefits they offer, which—like their world-famous hot dogs—are unexpected, serviceable, and ultimately praiseworthy.
#1 hop Anywhere
With nearly 700 warehouses in North America alone and more on the way, Costco's expansive brick-and-mortar presence makes it a convenient choice for savvy shoppers.
Because all of Costco's memberships grant access to any one of their warehouses, members can enjoy savings and services even when they're far away from their go-to store. After all, you might need to stock your vacation rental with Kirkland brand vodka.
#2 See the World
You knew that you could purchase a 64-ounce bottle of sunscreen at your local Costco. But what about the tropical vacation?
Costco members have access to Costco Travel: an exclusive program that negotiates travel markets and brings savings on flights, hotels, and cruises to Gold Star and Costco Executive member card holders with a yen to dust off their roller bags.
Planning a road trip? Costco Travel makes finding low rates on rental cars a breeze with easy comparison shopping and even lets you add an additional driver for free (something that can set you back almost $15 a day at other major rental companies).
#3 Invest in Eye and Ear Health
No, that's not your eyes. The shopping carts really are that big. But while you're at Costco, why not check your vision and your hearing too? Costco members earn discounted visits to in-store eye clinics and savings on glasses and contacts through Costco Optical—whether or not they have vision insurance.
Members can also take advantage of Costco's Hearing Aid Centers which offer free exams (yes, you heard that right) as well as complimentary follow-up visits and cleanings.
#4 Find Deals on Four-Wheels
Available to Costco members only, the Costco Auto Program partners with more than 3000 auto dealers to innovate the experience of shopping for:
New and pre-owned vehicles
Auto parts
Car servicing
Think low prices and seamless transactions for the Costco shopper, not sleazy sales pitches.
And once you score your car, you can fuel up at a Costco location gas station. The Top-Tier Kirkland gas on tap is inexpensive despite its promise of boosting fuel economy and mitigating tailpipe pollution.
#5 Save Money on Money. Really.
It may sound outlandish, but among the many benefits of Costco memberships, one of our favorites is the opportunity to buy sums of money for less—in the form of gift cards, that is.
Costco members can stay flush with discounted prices on a variety of gift card options for movie theaters, restaurants, theme parks, and more. If you're anything like us, extra savings = extra popcorn.
#6 Protect Your Tech
It happens to everyone. You take your smartphone out of its case one time and lo and behold, you're staring at a shattered screen.
Crisis averted—for Costco membership card holders, that is—thanks to Costco Concierge Services' free technical support and best-in-class warranties: two-year extended warranty on all eligible products and a whopping three-year warranty on the iPhone 8 (that's an extra year on top of what's provided by the manufacturer).
#7 Fill Prescriptions with Ease
Costco members can defray pricey prescription costs for themselves and their pets. Gold Star membership and Gold Star Executive membership holders who avail themselves of the Member Prescription Program can save up to 40% on their prescriptions.
The Costco pharmacy also offers competitive pricing on frequently used (and often expensive) pet meds so members can keep their four-legged BFFs healthy and happy.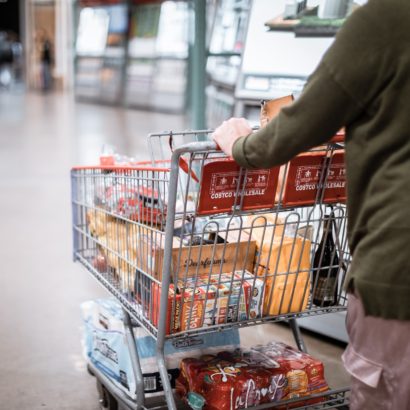 Still Not Ready to Fork Over the Annual Membership Fee? Try RebateKey.
The benefits of Costco membership go way beyond access to 36-roll packs of toilet paper (but that comes in handy, too).
By easing travel planning, providing tech assistance, and somehow finding a way to make shopping for a car a bearable experience, Costco ensures that its members feel taken care of.
But the new membership cost can set shoppers back at least $60.
If you want the best deals from Costco, you have to be willing to pony up and pay the annual fee. However, if you'd like to start saving for free, we've got you covered. Embrace your savviness and find exclusive cashback rebates and coupons on RebateKey today. 
Sources: 
https://www.mashed.com/155771/dont-buy-a-costco-membership-until-you-read-this/
https://www.statista.com/statistics/718406/costco-number-memberships/
https://www.nytimes.com/wirecutter/money/costco-membership/
https://www.costco.com/Executive-Gold-Star-Membership—New-Member.product.3166.html
https://www.statista.com/statistics/284431/number-of-costco-warehouses-2013-by-country/
https://www.businessinsider.com/costco-store-locations-new-stores-following-sales-boom-2021-6
https://customerservice.costco.com/app/answers/detail/a_id/857/~/what-is-the-difference-between-each-type-of-membership%3F
https://www.costcotravel.com/Info/About-Costco-Travel
https://www.nytimes.com/wirecutter/money/costco-membership-benefits/
https://www.realsimple.com/work-life/money/saving/costco-membership-benefits
https://www.goodhousekeeping.com/life/money/a38728/costco-membership-perks/
https://www.costcoauto.com/enterzipcode.aspxgotourl=%2f%3fgclid%3dCjwKCAjwgviIBhBkEiwA10D2j7L2jTLt2pQv0LYdgk2zTLjZnIVovbAQW9AJue7w-L-o8_lmHPMsJxoC2cYQAvD_BwE