For nearly 40 years, Costco has delighted savvy shoppers with deep discounts, coupons, and rebates on large quantities of merchandise. A wholesale club that buys and sells its goods in bulk, your local Costco location offers enviable pricing on luxury goods and technology, humongous packages of grocery and household items, award-winning private-label wines and liquor, and yes, those famous hot dogs.
But there's a catch—to enjoy everything that this savings club has to offer, you have to be a member.
While standard memberships begin at $60 per year, keen consumers can capitalize on promotions to shave off fees. We've looked into the best Costco member deals so you can get on your way to saving (and to that amazing food court).
Trying it on for (Over)Size
With 800 locations worldwide, Costco makes a convenient choice for anyone looking to score a membership deal (or at least folks with enough storage space and upper body strength to manage jumbo-sized boxes of paper towels).
Still, you might wonder if it's worth it to pay a fee to go shopping. After all, won't you be paying all over again when you make it to the cash register?
Costco Membership Fee
How much is a Costco membership? Let's break down the standard Costco store membership cost to get a sense of what's at stake.
In 2021, standard Costco memberships range from Gold Star to Gold Star Executive:
Gold Star – $60/year
Gold Star Executive – $120/year
While the Gold Star tier permits members to shop at any of Costco's international locations, the Gold Star Executive membership offers 2% back on every Costco purchase.
The latter option might be preferable for frequent big-ticket shoppers looking to invest in bargain prices. If you spend $6000 at Costco annually ($120 per week), you'll break even on the $120 yearly fee.
The cost of membership can feel particularly prohibitive, however, if you're uncertain that you will hit these spending levels or if you're tight on cash. After all, aren't you looking to join Costco to save and not spend?
Don't lose hope—with strategic planning and promotional offers, you can stroll Costco's hallowed, oversized halls for less.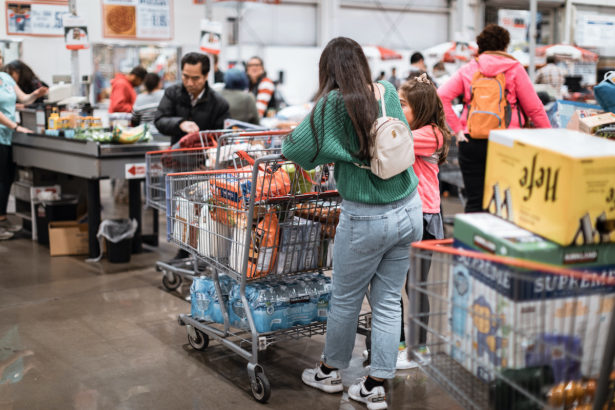 DIY Trial
Before you take the plunge to enjoy all of the Costco membership benefits, get to know what shopping at Costco actually feels like. While the warehouse club does not offer official trial runs or day passes, you can fashion a makeshift trial by following these nifty tips:
Find a friend – The next time that your friend or neighbor gears up to go on a Costco run, ask to tag along. While you won't be able to make purchases of your own (you need a membership for that), you'll be able to get a sense of what's being offered.
Get a Costco Cash Shop Card – These gift cards (which must be purchased by members) run up to $2000 and allow you to shop online or in-person without a membership. Be forewarned that online purchases run nonmembers a 5% upcharge.
Go for lunch, stay for a drink – Costco is about more than hauling pallets of sports drinks into giant carts. These discount destinations boast beloved food courts that welcome members and nonmembers alike, so stop in for a bite and scope out the store. Then, pick up a digestif. Liquor regulations ensure that all legal-age customers can make purchases from the store's extensive—and exclusive—collection.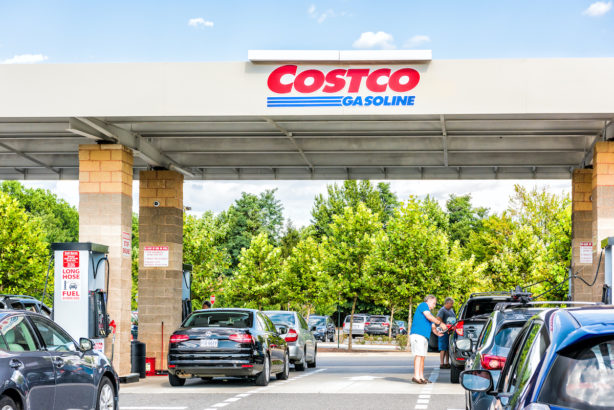 Cut Costs and Grow Savings with Membership Deals
So you've decided that it's time to pony up for a membership but you're interested in cutting costs.
Time to get online.
If you have a keyboard and an internet connection, you're well on your way to saving money on a Costco membership. You can find Costco coupon options and discounts on websites that offer coupons, rebates, and deals—like RebateKey.
Offers are subject to expiration, but the old saying is true: when one door closes, another opens. So be sure to look out for new deals as they pop up.
The Five Best Membership Deals—2021
Here are our picks for the three best membership deals of 2021:
Save $30 on membership fees with promo codes
Get a $20 gift card when you sign up as a new Gold Star Executive member in 2021
Get a $10 credit when you sign up for a new Gold Star membership in 2021
Receive a $20 gift card upon signing up for a new membership as a member of the military
Receive a $30 gift card upon signing up for a new membership as a college student
Simplify Savings with RebateKey
The rumors are true: Costco is a behemoth of a store with massive offerings to match. That said, the cost of accessing Costco's oversized world is worth considering—especially for shoppers who worry that they won't get a full return on the yearly payment.
But thanks to savvy thinking, coupons, and discounts, discerning shoppers can offset some of these upfront fees.
But why limit your savings to Costco? Get exclusive cashback rebates and coupons from a wide range of trusted retailers on RebateKey.
Sources:
https://www.britannica.com/topic/Costco
https://www.mashed.com/155771/dont-buy-a-costco-membership-until-you-read-this/
https://www.cheatsheet.com/money-career/can-you-get-a-free-or-discounted-costco-membership.html/
https://www.costco.com/Costco-Cash-Card.product.10024438.html
https://www.wired.com/coupons/costco
https://www.groupon.com/coupons/costco
https://www.forbes.com/coupons/costco.com/?c=75388
https://www.nytimes.com/wirecutter/money/costco-membership/
https://www.myunidays.com/US/en-US/partners/costco/micro/online