Row after row of the latest electronics, toilet paper by the truckload, frozen taquitos enough to warrant a second freezer—or home. This isn't a hoarder's fever dream. It's Costco: a wholesale warehouse and one of the few spots on Earth where you can get an eye exam, eat a slice of piping hot pizza, and buy a vacuum cleaner in the same place.
If you'd like to join the whopping 105 million people who shop at Costco's massive stores worldwide, join the club. Literally.
Costco requires shoppers to purchase yearly memberships to take advantage of their full offerings, no coupons or rebates are required. But how much does it cost to be a Costco member? Standard fees will typically set you back at least 60 bucks annually, but it varies. In this guide, we'll break down the different kinds of membership so you can determine which—if any—is right for you. 
Types of Memberships
Once upon a time (about 40 years ago), Costco memberships cost $30 per person, with an additional $15 option to add on a spouse.
But just like the Delorean and New Coke, these relatively low 1980s prices no longer exist in today's market.
Nowadays, Costco offers a handful of memberships that align with different lifestyles and households.
As you consider investing in membership, be sure to keep the following two things in mind:
Are you a professional window shopper? A big-ticket buyer? Understanding your current shopping habits and daily routines will give you insight into whether the cost of Costco membership deals might be worthwhile.  
Next, we'll take a deep dive into the options.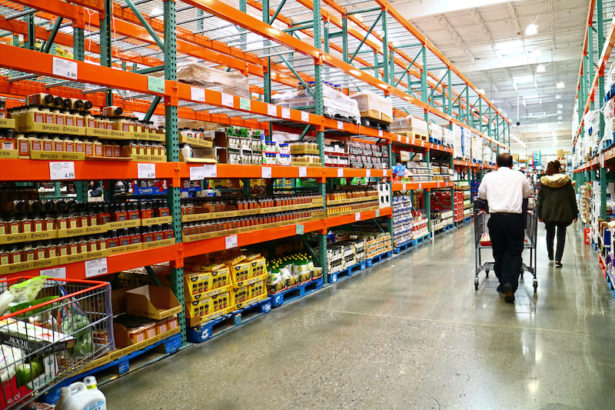 Gold Star
Costco's standard, entry-level membership is the Gold Star. If you're looking for an everyday option, it could be right for you.
Here's what you can expect from a Gold Star membership:
$60 annual fee
Freedom to shop at all Costco locations worldwide
A second member Costco shop card to share with a member of your household (of 18 years or older)
Gold Star Executive
Looking to take your relationship with the maximalist mecca a step further? Consider springing for a Gold Star Costco Executive membership.
This membership tier has all of the same perks as the standard Gold Star, with a few key differences:
$120 annual Costco membership fee
2% back on all Costco purchases up to $1000
Exclusive discounts and access to programs like QuickBooks online
Business
This kind of membership resembles the standard Gold Star level but comes in handy for business owners.
If you're buying in bulk to stock your company's supplies—instead of just your wine cellar—this could be the membership for you. Just make sure to have proof of business ownership when applying.
The business members terms include:
A $60 annual fee
The permitted purchase of products for resale
The ability to add additional cardmembers for $60 each
Student, Teacher, and Military Offers
If you're a college student, teacher, or a member of the military, Costco offers special deals on signing up for new memberships.
College students – Students receive a $30 shop card when signing up as Gold Star members.
Teachers – Teachers receive a $30 shop card when signing up as Gold Star members.
Military – Active duty, retired, and veteran service members, as well as their spouse or dependents, receive a $20 shop card when signing up as Gold Star members.
Be sure to read the fine print, though. You must agree to auto-renew your membership to qualify for the coupons.
How to Choose: Gold Star vs. Gold Star Executive
Remember when we asked you to contemplate your spending habits before selecting a membership? This is where that thought exercise pays off.
According to the New York Times, you need to spend $120 at Costco each week—$6000 each year—to break even on your Executive annual membership fee with the 2% rewards.
For many shoppers, this level of spending might feel prohibitive. But if you anticipate frequent trips to your local warehouse wonderland, the Gold Star Executive level might be worth the initial investment.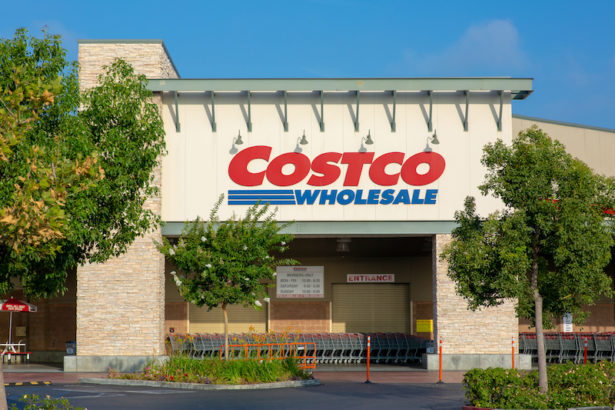 Does Membership Matter?
For shoppers who shake their heads at the notion of paying to shop but still want to peek their heads behind the velvet rope, there are ways to explore the store as nonmembers.
Shop with a friend – Tag along with a pal who's a member and ask them (politely) to front you the 30-pack of protein bars.
Shop online – Nonmembers can avail themselves of Costco's online shop, as long as they're willing to pay an additional 5% fee.
Shop for liquor – Because of regulations that prohibit membership requirements for purchases of liquor, you can shop Costco's broad selection of booze even as a nonmember.
If you would like occasional access to Costco membership benefits like in-store shopping but can't justify a full membership, consider splitting one with a group. After all, "the more the merrier" feels very on-brand for a Costco card.
Start Saving for Free with RebateKey
Entry to Costco's cement-chic club can set you back an annual cover of $60 or $120 per year, depending on which level of membership you select.
While it's possible to shave down these costs, it's important to reflect on whether the membership adds enough value in your life to offset the initial fees.
Want savings without a caveat? Get free access to RebateKey and find 100% exclusive cashback rebates and coupons today. 
Sources:
https://www.statista.com/statistics/718406/costco-number-memberships/
https://www.mashed.com/155771/dont-buy-a-costco-membership-until-you-read-this/
https://www.bankrate.com/personal-finance/smart-money/how-much-is-a-costco-membership/
https://customerservice.costco.com/app/answers/detail/a_id/857/~/what-is-the-difference-between-each-type-of-membership%3F
https://www.costco.com/join-costco.html
https://www.nytimes.com/wirecutter/money/costco-membership/
https://www.cheatsheet.com/money-career/can-you-get-a-free-or-discounted-costco-membership.html/