We've all seen that gas prices have skyrocketed these days. So what are the best ways to avoid exorbitantly priced pumps?
In this short guide, we will discuss the many different ways to save money on gas—from finding the least expensive gas stations to making sure your car is operating at its most fuel-efficient and everything in between.
Find the Least Expensive Gas Near You
Unless you drive an electric car (or a pedal-powered bicycle), you'll inevitably have to fill up your gas tank at some point, so let's start with how to find the most affordable gas stations wherever you are.
Whether you're close to home or exploring on a road trip, the fuel economy is unpredictable and constantly fluctuating. You can use comparison tools to see what stations are around and what gas price they are currently charging.

If you have a smartphone, there are some fantastic apps that help you save money that are constantly comparing gas prices near wherever you are: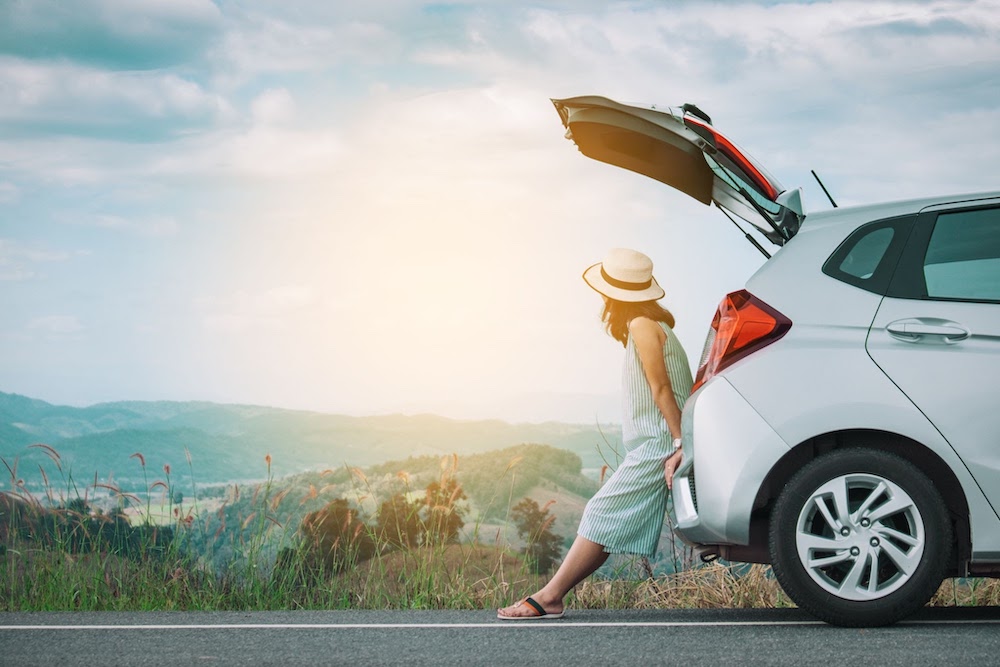 Find Alternative Transportation Options
Depending on where you are and where you're going, there might be another way to get there other than taking your car.
Before grabbing your car keys and heading out to brunch, the grocery store, or your favorite morning coffee spot, see if you can find another way to get from Point A to Point B, such as:
Walk or bike – Walking and biking are free and are one of the many easy ways to save money, reduce your gas consumption, and add a bit of exercise to your daily routine.}

Scooter – For a small fee, you can usually find a scooter nearby to hop on and take you where you need to go. A lot of the rideshare apps have a fleet of scooters, so if you already have an Uber or Lyft account you can easily find one of their scooters around town to ride.

Public transportation – City buses and rail lines can also be a less expensive option compared to having your own gas bill. 
Keep Your Car Operating At Its Optimal Fuel Efficiency
When your car doesn't have to work as hard to keep running, it will burn less fuel. The more you pay attention to your car and give it the care it needs, the less money you'll end up spending on gas.

Here are a few of the best ways to save money on gas by keeping your car in tip-top shape:
Keep tires properly inflated – If your tire pressure is low, it decreases the car's MPG (miles per gallon). That means that the car will be burning more fuel to go the same distance as if your tires were fully inflated. If you aren't sure what your car's ultimate tire pressure is, you can check on the inside of your driver's seat door. Be sure to keep a tire pressure gauge handy so that you can routinely check that your tires are properly inflated.
Watch your speed – Your MPG fluctuates depending on how fast or slow you're driving. Learn what your car's optimal speed is for it to reach its highest MPG. This could help you burn less gas.
Get routine maintenance done – Getting routine oil changes, tire rotations, smog checks, and general tune-ups on your car can make a huge difference to your car's long-term fuel-efficiency health.
Turn off air-conditioning and heat when you don't need it – Running the air-conditioning and heat in your car burns extra gas in your gas tank. When possible, opt for windows down instead!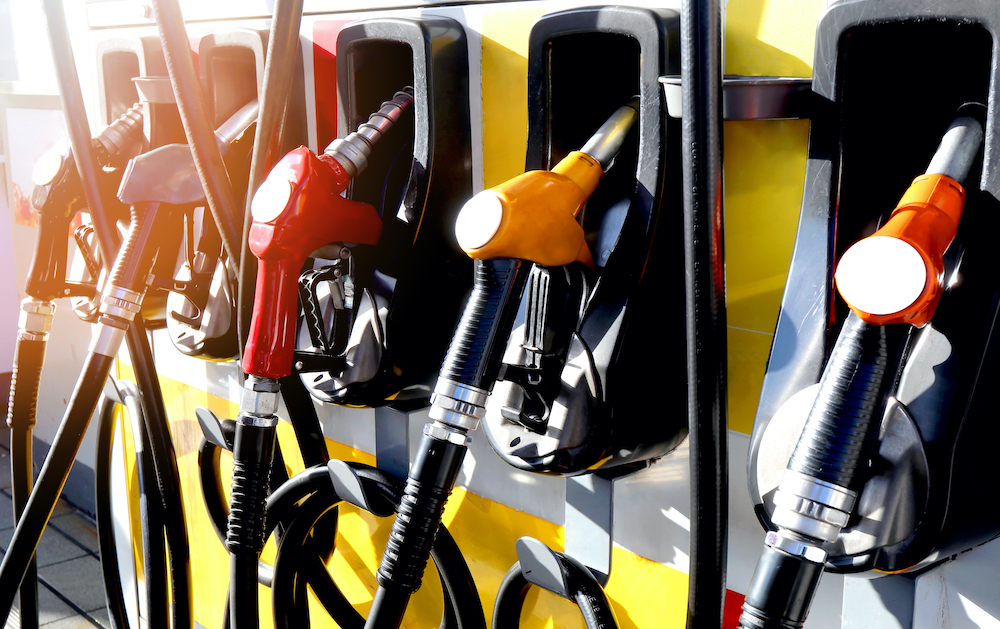 Get a Fuel Efficient Car Or Hybrid
If you're considering buying a new car soon and want to make a cost-effective choice in terms of how much money you will spend on gas, you have a few options:
A fuel-efficient car – If you're looking for a new car, compare your top choices' highest MPG. The higher the MPG, the less you will end up spending on gas.
A hybrid car – A hybrid car oscillates between using gas and power stored in a battery. Ideally, this means you will use half as much gas as you would in a normal car.

Get an Electric Vehicle
If you're looking to eliminate your spending on gas but still need a car, electric vehicles are the way to go. Fully electric vehicles can be on the pricier side, but it's worth running the numbers to compare the extra upfront cost of the car to how much money you would be saving by not having to purchase gas.
Other Tips For Saving Money on Gas
Here are a few more ways to save money in your current ride:
Carpool – If you commute to work every day, see if anyone you work with lives nearby and wants to carpool with you to cut down on gas cost.
Join a gas station rewards program – If you go to the same gas station often, look into whether or not they have a fuel rewards program that could save you some money every time you fill-up.
Buy gas at Costco – If you have a Costco Membership, you'll have access to their gas pumps which are often the least expensive fuel cost ones in the area.
Pay with cash – Most regular gas stations offer the cheapest gas prices to people who pay for gas in cash.
Get a rewards credit card – Many credit card companies offer rewards at gasoline stations, so take a look into what credit cards are currently offering the sweetest deals at the gas pump.
RebateKey: Save Money On All Of Your Favorite Auto Products
A lot of us spend a hefty amount of time in our cars, so it's important to make sure we have the necessary tools to make each trip a safe and comfortable one. Whether it be jumper cables, a tire pressure gauge, a phone mount, or air fresheners—you can find rebates and coupons for all of your needs for the best price at RebateKey!
Sources:
The Penny Hoarder. Here Are 20 Smart Tips to Help You Save Money on Gas. https://www.thepennyhoarder.com/save-money/how-to-save-on-gas/
Clark. 23 Ways to Save Money on Gas. https://clark.com/cars/save-money-on-gas/#tech
Car and Driver. What Is a Hybrid Car and How Do They Work. https://www.caranddriver.com/features/a26390899/what-is-hybrid-car/