Between day-to-day expenses and occasional (well, maybe more than occasional) splurges, it can seem like money comes in and money goes out, and sometimes, it can feel like you never even see the money come in before POOF! it's gone again. We've all been there.
If you're looking to save money to buy a new home, send your kids to college, purchase a new car, or you're just tired of living paycheck to paycheck, you can absolutely meet those goals (with a little help from this guide). With a few easy steps, you can finally feel like you're in control of your finances and meet your financial goal.
5 Best Ways to Save Money
The best habits for how to save money begin with organization, tracking spending, and pinpointing your over-spending areas.
We'll walk through these ways to save so you can become an amature financial expert:
Budgeting
Ways to spend less
Ways to earn more
Ways to save when spending
The best apps to help you along the way
#1 Find a Budget That Works For You
A smart first personal finance step is figuring out how much you can save. This means taking a look at all of the money that you have coming in and going out every month.
A few of the budgeting apps that we'll talk about later on can help you gather all of this information into one place. Once you have all of your information in front of you, you'll see a clear picture of how much you are saving vs. spending. If you don't feel like your savings are where you need them to be, you'll have the opportunity to find ways to make changes to your savings plan.
#2 Spend Less
Thanks to smartphone payment features and cash out apps, it's never been easier to spend money—which can make it very easy to overspend. You're not pulling cash out of your wallet and handing it to cashiers as often as you might have done a while ago. Instead, you're tapping a phone or swiping a card and the money invisibly flies out of your wallet.
With all of this money coming and going, it can be hard to keep a close eye on exactly what you are spending all of your money on.
Set aside some time to comb through your spendings and find the areas where you can cut back. A few dollars here and there adds up and could end up helping you save extra cash each month.
Here are a few easy ways to save money:
Cancel unwanted subscriptions
Eat out less
Make coffee at home
Buy in bulk
Spend less money on rent – maybe it's time to downsize for a bit to give yourself a major savings boost.
Opt for public transportation over rideshare apps
#3 Earn More
One of the best ways to save money is to find creative ways to increase your revenue stream.
Start a side hustle – It's easier than ever to pick up a few side gigs to make extra money for savings. Maybe you want to drive for a rideshare app? Or babysit on the weekends? Or your friend has a business that needs extra hands a few nights a week? A few extra hours a week can go a long way in your savings goals.
Invest – Another way to make some extra income is to learn how to invest your money wisely. Of course, there is always risk involved with investing so make sure to do your homework.
Sell old clothes on Poshmark – Maybe it's time to get rid of those items collecting dust in the back of your closet.
Ask for a raise – When the time is right and you feel that you've put in the work, don't be afraid to ask for a well-deserved pay bump from your employer.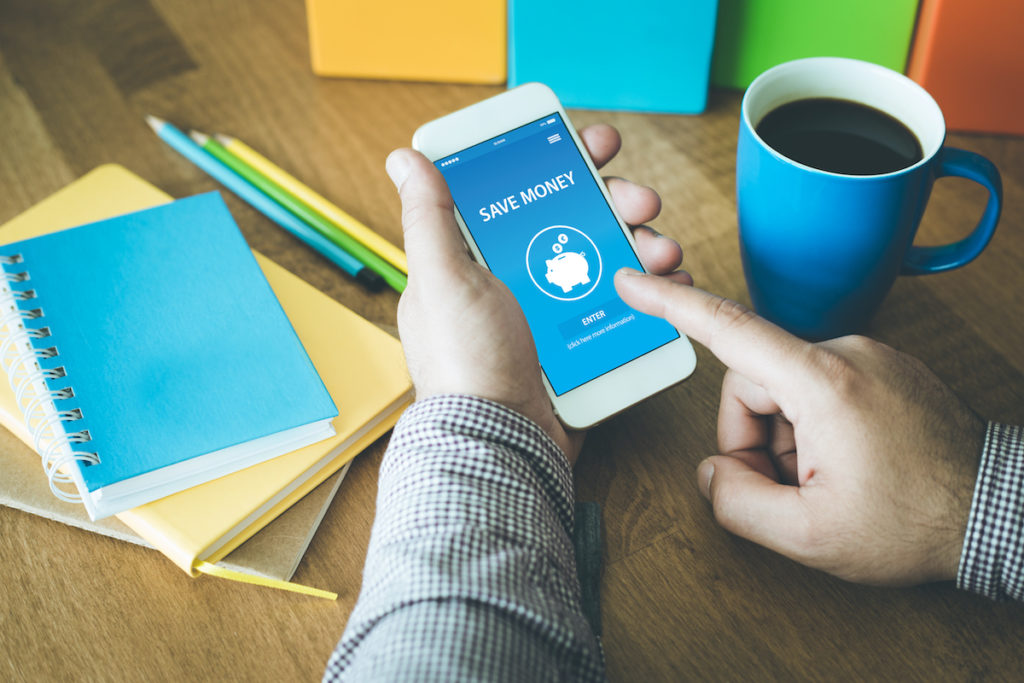 #4 Use Money-Saving Apps
Many apps on the market today have the potential to be amazing money-saving tools for the individual. These apps take on a lot of the legwork and responsibility of saving.
Here are just a few of our favorite apps that can help you stick to a tight budget, organize, track expenses, and so much more:
Mint allows you to link every bank account you have to it, including checking accounts, credit cards, bills, PayPal, Venmo, loans, investments, 401ks, etc. That way, you can easily track every monthly expense and see when you are going under or over your monthly budget.
Acorns automatically invests small amounts of money for you by rounding all of your purchases to the nearest dollar. If you spend $3.57 on a coffee it will take .43 cents and invest it for you. Acorns makes financial decisions a lot easier.
Digit analyzes your spending habits and every few days, it dips into your checking account and takes a certain amount of money out—typically between $2-17—and puts it into a savings account that the app sets up for you.
Qapital allows you to set up "rules" for when they should save money for you. So you could say, "Whenever I do x, save x amount of money." When you complete a rule, the budgeting app Qapital will dip into your checking account and pull the designated amount of money into the savings account that the app set up for you.
Current is a mobile banking app that specializes in getting you paid faster, never charges over-withdrawal fees, and with their point system, you can earn cashback with every purchase you make.
Hiatus lets you track all of the subscriptions you are paying for, alerts you if you are overpaying, and makes it easy to cancel unwanted subscriptions.
Truebill helps you to find the best credit card deals for you, can lower your bills, and track your subscriptions.
These apps are incredible for eliminating the stress that saving can create. A lot of times, it's tough to find large clumps of money to set aside for your future or a rainy day. But saving bit by bit and slowly building up a savings fund over time is more manageable for most.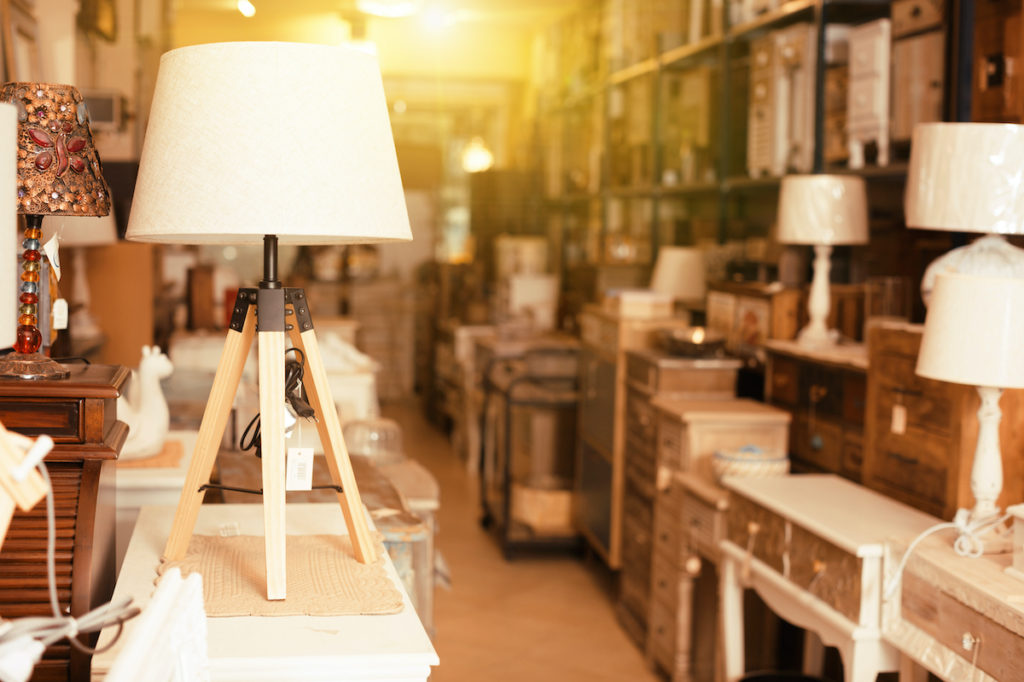 #5 Buy Second-Hand Or Refurbished
Thrift stores, Poshmark, eBay, and many more all are smart places to find items that need a new home. Of course, it'll take a little more of your time to shop around and find the item that is going to fit your quality standards, but this can be a strategic way to save a little cash while still getting the things you want and need.
RebateKey: Spend Smartly and Never Pay Full Price Again
If you want to be savvy and smart with your money and make sure that you are spending wisely, RebateKey is the way to go. RebateKey works with some of your favorite retailers such as Amazon and Walmart to find you the best prices and give you amazing rebates, coupons, and cashback details. 
Buy all of your favorite products but never pay full price for them again!
Sources:
https://www.similarweb.com/apps/top/apple/store-rank/us/finance/top-free/iphone/
https://www.acorns.com/support/how-does-acorns-work/?s1=google_performance_max&gclid=CjwKCAjw0qOIBhBhEiwAyvVcf_8gz74mGUBduupUV2K9QcEE_KnCKIMON2fCS134uNqfRKsWYNN1fxoCDjkQAvD_BwE
https://www.businessinsider.com/digit-savings-app-walkthrough-2016-4
​​https://current.com/about-us/
https://apps.apple.com/us/app/truebill-budget-bill-tracker/id1130616675
https://apps.apple.com/us/app/current-modern-banking/id1077366211
https://www.nerdwallet.com/article/banking/best-money-saving-apps