For most of us, our phones have become the focal point for a lot of what we do— it's how we work, it's how we keep in touch, it's how we keep entertained. Our phones can also be amazing tools for helping us save money.
In this guide, we'll walk through a few of our favorite apps for those wondering how to save money. We tell you how they work, and explain the benefits. Hopefully, one or a few of these will be the tools you need to start saving money today.
Here are a few highlights of the many benefits that these awesome money-saving apps can provide:
Organization
Budgeting
Bringing all of your income and expenditures together in one place
Tracking all of your subscriptions and canceling unwanted ones
Automatically putting money into a savings account for you
Automatically investing money for you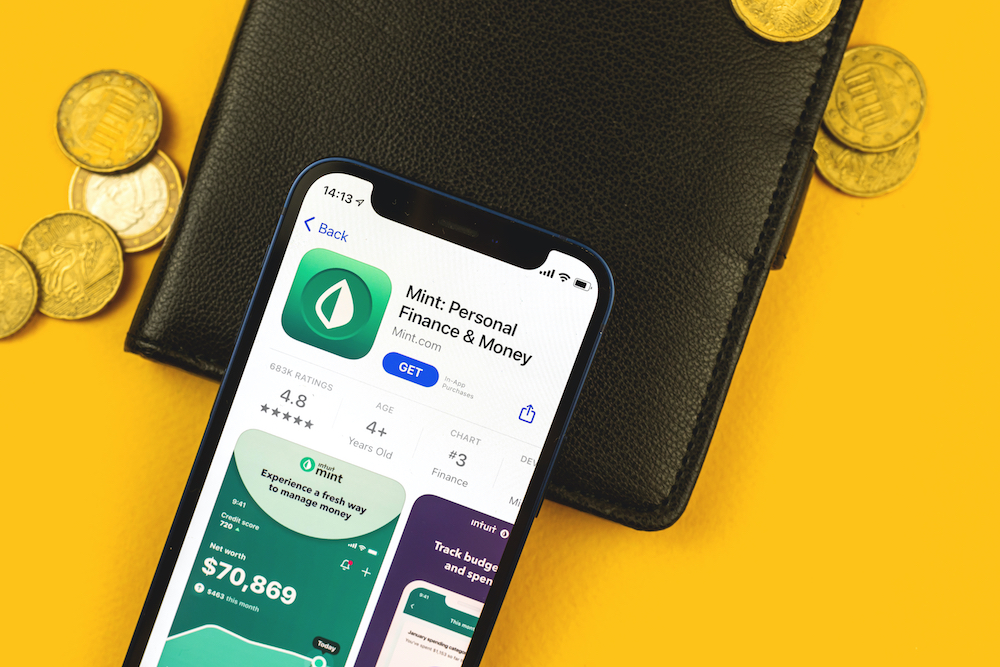 #1 Mint
Mint is a free personal money management app that allows you to take your finances into your own hands. You can link all of your accounts to Mint in order to see your net worth, including your checking accounts, bills, credit cards, PayPal, Venmo, loans, investments, 401ks, etc.
Once each bank account is linked, Mint creates graphs and charts in real-time, to show you what money you have coming in and out and exactly where it is going.
Mint's benefits include:

A simple and user-friendly interface with an appealing aesthetic

Offers the ability to see all of your accounts in one place

Provides reports, allowing you to see where you're overspending

Alerts you when you have bills due so that you don't miss a payment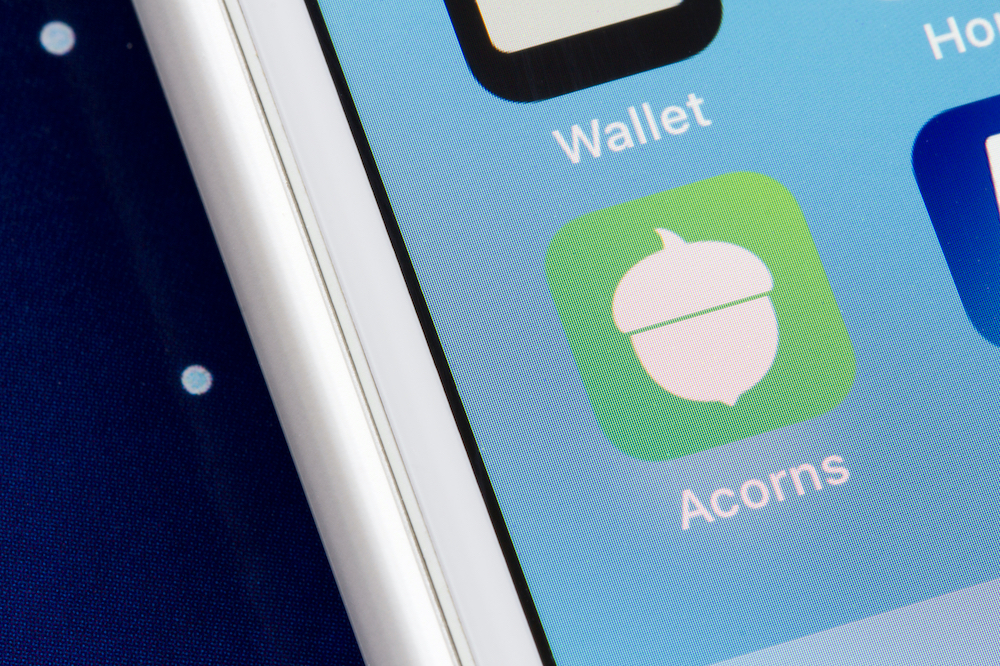 #2 Acorns
The Acorns app is a financial tech app that specializes in micro-investing for the individual. You link your Acorns account to any credit cards and/or bank accounts that you want to. Every time you make a purchase with a linked account, Acorns will round up the purchase to the nearest dollar and invest the extra money.
For example, if you buy something for $4.67, Acorns rounds it to $5 and it pulls that extra 33 cents (hence acorns) into your Acorns account. Once you have at least $5 in your account it automatically invests that $5 for you, into their vetted portfolio of stocks, bonds, and securities.
Acorns' benefits include:
Invests while you spend

Takes small sums that you won't even notice are gone

Automatically invests
#3 Digit
Digit is a great app that automatically (with your permission!) dips into your checking account every two to three days and takes anywhere from $2-17 out and deposits it into a savings account that the app sets up for you.
Digit's best ways to save money include:

There's a bot that you can text with to tell it to start saving more or less

Automatic and easily adjustable

Decides how much money to withdrawal by analyzing your spending habits
#4 Qapital
Qapital is a personal finance mobile app. It's somewhat of a combination of Acorns and Digit. You link the app to your accounts and then you come up with "rules" about when it will transfer money from your accounts to a savings account that the app sets up for you.
These rules can be anything, for example, "Every time I buy gas, round up to the nearest dollar and put that money into my savings account."
Once you've set up the rules you're comfortable with, Qapital will begin automatically saving for you.
Qapital's benefits include:

It can link to hundreds of different apps so you can be creative with your rules—if you meet your walking steps for the day, you can have Qapital transfer x amount of dollars into your savings account.

Automatic and convenient
#5 Current
Current is a mobile banking financial app that specializes in getting you paid faster. This easy way to save money uses a Visa debit card to get your money directly deposited into your account up to two days faster than a traditional bank.
Current's Benefits include:

You get paid faster
Never pay overdraft fees
Earn 15x cashback points on everyday purchases
#6 Truebill Budget & Bill Tracker
Truebill is a financial assistant and budgeting app. It allows you to track all of your bills and subscriptions. We've all fallen into traps where all of a sudden, we have twenty-five different subscriptions that we completely forgot we were paying for, some of which we aren't even using. Truebill, the budget app, takes on the headache of keeping track of all of them.
Truebill's benefits include:

Tells you when subscriptions are changing price
Easy to cancel any unwanted subscriptions
Requests refunds on your behalf
Finds best credit card deals
Finds lower prices on some bills
#7 Robinhood
Robinhood is a stock-trading and investing app. Okay, we know. This one isn't necessarily a money saving app, but if you're excited by the idea of earning a little extra money on the side or dipping your toes into the world of investing and crypto, Robinhood is the way to go. It has made investing accessible to the everyday person.
Robinhood's benefits include:

The ability to learn how to invest with small sums

User-friendly interface

Opportunity to earn more money to save
For Everyday Savings, Choose RebateKey
RebateKey is the best way to reach your savings goal while you shop. Our site offers juicy cashback rebates, coupons, and bigger discounts over other deal sites due to our direct relationship with small brands doing product promotions. Use our handy Chrome extension for your everyday online shopping to find everything you need (and put money back in your pocket). 
Start saving today on your favorite products (and products you've been waiting to buy) with RebateKey!
Sources:
https://www.similarweb.com/apps/top/apple/store-rank/us/finance/top-free/iphone/
https://www.acorns.com/support/how-does-acorns-work/?s1=google_performance_max&gclid=CjwKCAjw0qOIBhBhEiwAyvVcf_8gz74mGUBduupUV2K9QcEE_KnCKIMON2fCS134uNqfRKsWYNN1fxoCDjkQAvD_BwE
https://www.businessinsider.com/digit-savings-app-walkthrough-2016-4
​​https://current.com/about-us/
https://apps.apple.com/us/app/truebill-budget-bill-tracker/id1130616675
https://apps.apple.com/us/app/current-modern-banking/id1077366211
https://www.nerdwallet.com/article/banking/best-money-saving-apps