Traditionally, going into a department store and getting spritzed by a few different scents was your best way of finding your next perfume. But we all know the physical and metaphorical headache that comes along with that cloud of fragrance.
Luckily, today perfume aficionados can ditch the department stores and receive free perfume samples by mail to find their signature scent—without having to buy a few different bottles and hope one works.
In this guide, we've outlined where you can find free perfume samples online, and how to pick the perfect scent for you.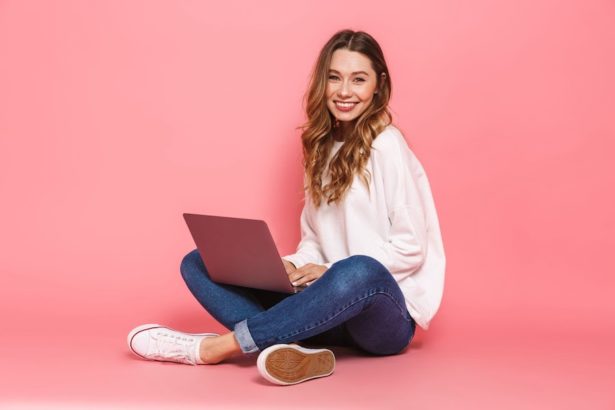 Best Sites for Free Perfume Samples
Whether you're looking to bolster your tried-and-true collection or looking to reinvent yourself with a new scent, there are a plethora of online resources where you can find favorite fragrance samples for free anytime, not just as birthday freebies! Check out the following:
Pretty Thrifty – This site is updated regularly with different cosmetic companies that are currently offering free sample selections of certain fragrances. It's a great way to test out an assortment of new samples—possibly from brands that you haven't used or heard of before.
PINCHme – This company allows you to browse through its online catalog and pick out the free sample (or samples) that you want to try. After they send the products to your door, they'll request a short feedback survey to hear your thoughts about their free perfume or free cologne samples. The information will then be relayed back to the brand.
TrySpree – This is an online forum community where people find and share links for free samples. You can search specifically for free perfume samples and select the ones you want to be delivered to your door.
Ulta – When you subscribe to Ulta's mailing list you will gain access to their monthly catalog. The catalog also comes with a box of freebie perfume samples to try. If you're looking to get exclusive access to new scents, Ulta is the ultimate choice.
Smashbox – When you make an online order at Smashbox, a cruelty-free cosmetic collective, you can choose four free perfumes to try and they'll send them to you along with your purchase.
Facebook – If you have a specific perfume or brand you want to try, go to the brand's Facebook page. Oftentimes when a new product is being released, a brand will offer free stuff to its customers to promote the product.
Amazon – Amazon provides a Prime Samples program in which shoppers can easily sign up and receive samples, including new perfume. It's an exclusive benefit for Prime members, so you'll have to pay a few extra dollars a month to join the program. However, when you do, you'll have a plethora of sample boxes at your fingertips.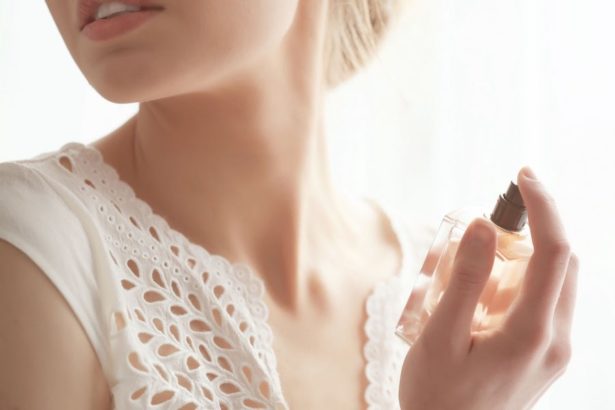 Picking Out Your Signature Scent
Of course, you can always switch between different scents for special occasions but it can be nice to find one fragrance to wear as your everyday perfume.
Here are a few important questions to keep in mind when you are picking out your go-to scent:
Do I like the scent? – Yes, this one may seem obvious, but do you like the smell enough to smell it all day every day? A sample can help you decide!
Does the scent last? – Sure, it may smell strong in the morning but is it still keeping you smelling fresh by the end of the day? When choosing a long-lasting scent, also factor in your skin type. People with dry skin have found certain perfumes to wear off long before dinner time.
Is the smell too overpowering? – Sometimes a perfume smells delightful at first, but once you've had it on for a few hours you realize it's making your head throb. Avoid the headache by testing out a few scents before you decide on a favorite.
Does someone else I know wear the same scent? – If your best friend, sister, and boss all wear the same scent you are considering purchasing, it probably means it's a good one. But it could also mean you might want to try something new, especially if you're looking for one that's uniquely you. Samples are a fantastic way to test the waters when it comes to making a trendy and long-lasting perfume choice.
What are the ingredients? – Perfumes are worn on your skin and inhaled every day. As such, make sure your newest fragrance is composed of safe ingredients. As a general rule, you should avoid perfumes with parabens, phthalates, styrene, musk ketone, benzaldehyde, and limonene.
How RebateKey Can Help you to Start Saving on Scents Today
Figuring out how to get free samples online then finding the perfect scent that checks all the boxes can be a difficult task—but RebateKey makes it a little easier. We offer a stress-free and thrifty shopping experience, allowing you to breathe easy knowing you are always finding the absolute best deals on your favorite purchases.
With RebateKey, you can install our free Chrome extension and start saving instantly with exclusive deals and discounts. We offer 100% cash back rebates and coupons from trusted retailers—giving you that extra inscentive to finally find your dream fragrance. 
Sources:
Pretty Thrifty. Free Perfume Samples. https://www.prettythrifty.com/free-perfume-fragrance-samples/
TrySpree. FAQ. ​​https://www.tryspree.com/faq
Smashbox. https://www.smashbox.com/offers
Money Pantry. Free Perfume Samples: 15 Ways to Get Fragrance Freebies. https://moneypantry.com/free-perfume-samples/
Truly Geeky. Get Free Perfume Samples: 14 Guaranteed Ways That Work. https://www.trulygeeky.com/free-perfume-samples/