We all love saving money through coupons, rebates, and discount codes. But what's better than finding a sweet deal on a product you've been eyeing?
Free product, of course!
If you know where to look, you'll find companies giving out not only birthday freebies, but also regular free samples all over the internet. From free makeup samples to free perfume samples to food sample products, you can score some quality items with little to no effort.
Once you know how to get freebie samples online, you'll never have to wait for your birthday freebie offers again. We'll show you how and where to sign up for top-notch freebies free product samples on the web.
5 Free Sample Websites
Years ago, sample hunters had to scour the whole internet for giveaways. Nowadays, there are trustworthy websites that make receiving free samples by mail a breeze. Here's the scoop on five of the best product sample sites.
#1 Sampler
Sampler.io is a trusted site that has been shipping free products nationally for the last six years. Like many free sample aggregators, Sampler delivers samples right to your door. But unlike some of its competitors, Sampler's focus is on matching the right product with the right customer.
Sampler doesn't want to dump free samples on its users. Instead, the company strives to send out products that customers will actually love.
When you sign up for free with Sampler, you'll answer a few questions about your preferences, like whether you are interested in cosmetics or baby gear, for example.
From there, you pick from the free samples recommended to you based on your answers.
They deliver your choices at no cost.
You provide feedback on the package contents, so next month's box suits you even better.
That's all there is to it!
#2 SampleSource
On SampleSource.com, you'll find cleaning supply testers, mini snack pouches, and everything in between. The best part? All the samples and the shipping are free of charge.
Once you sign up and create your profile, you'll respond to a simple survey. Based on your answers, the site will recommend specific products to you. After you receive your package, you'll be asked to rate each new product you ordered.
Unlike some other free sample box providers, SampleSource only sends samples three or four times per year, and quantities are limited. However, their boxes contain up to a dozen items, making their service worth the wait.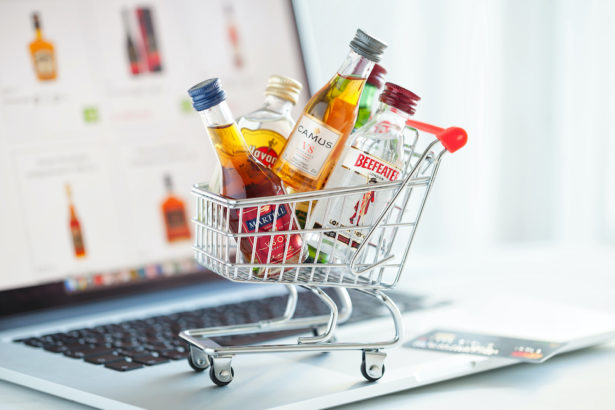 #3 Ripple Street
Here's a fun and unique twist on a freebie site. Ripple Street is a company that combines freebies with social interaction. 
Members apply to receive different packages of free stuff, ranging from alcoholic beverages to colored light bulbs.
In exchange for the free samples, members host a party to show off their new goods. From there, members and guests are asked to post reviews online and share their opinions as if they were a product tester.
Many of the available samples are unreleased products, so you have the privilege of being the first person to try something new.
#4 TrySpree
If you're not a fan of surveys, TrySpree may be for you. TrySpree is less of a subscription service and more of a user-generated forum for free samples. With thousands of members on the lookout for freebies, you're bound to find something that catches your eye.
Because TrySpree is member-oriented, you'll find helpful reviews and comments from other sample pack lovers. Simply sign up, browse the site, and complete the listed requirements to have a product shipped to your home—no credit cards required!
#5 Social Nature
Are you eco-conscious and thrifty? Social Nature might be for you. All products on the site are natural, healthy, and cruelty-free. Social Nature's goal is to increase brand awareness around all-natural goods.
After you sign up, you can apply to test brand-new products. If you're selected, you'll receive a free sample in the mail. All you have to do is provide a review of the food or supplement you chose and share it on social media.
Why Would Companies Give Things Away?
You may be skeptical of free sample websites—and you have every right to be. There has to be a catch, right?
The truth is that companies stand to gain a lot from sending free samples. Sometimes businesses are looking for feedback on new products and using samples to do their market research. Other times, brands hope that a free product sample will hook you enough to start buying the product.
Either way, you can benefit greatly from free samples. At worst, you'll receive some stuff in the mail that you don't love. At best, you'll find some new favorite products with no risk involved!
Last but not least, trust your gut. If a website feels like a scam, steer clear. Look for trusted companies with excellent reviews, and you'll have no problems.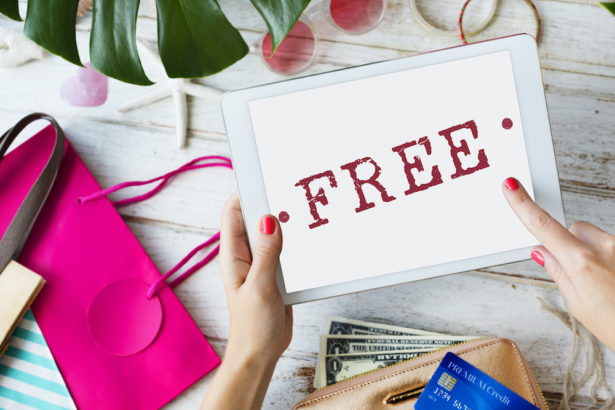 Save Even More with RebateKey
Free samples are a treat to receive, but miniature shampoo bottles only last you so long. For unbeatable deals on full-sized products, sign up for RebateKey.
RebateKey helps you earn cashback on some of your favorite websites, including Amazon, Etsy, and other top retailers. Start today, and never pay full price again!
Sources:
https://sampler.io/frequently-asked-questions
https://about.ripplestreet.com/about 
https://www.socialnature.com/our-values