Along with candles, cake, and a call from Mom, birthdays bring one thing: special treatment from restaurants and retailers in the form of freebies—promotional goods including gifts, complimentary meals, and deep discounts.
Whether you're a foodie, a beauty buff, or a bookworm, we want to help you make a savvy start to your year—which is why we've scoured the web to show you the best places to find birthday swag.
Fashion and Apparel
You're getting better with age, no doubt. And while we'd love to say the same about your moth-eaten sweater and those Lo Mein-stained sweatpants, we aren't here to lead you astray.
Take advantage of freebie birthday stuff at these beloved retailers to refresh your wardrobe and give your year a fashion-forward edge:
Anthropologie – Join the AnthroPerks loyalty program (for free!) and enjoy membership benefits at this trove of bohemian fashion and home goods including a special birthday offer.
DSW – So long, lifeless loafers. Members of this one-stop shoe shop's VIP program get cash gifts on their birthdays—$5 for Club and Gold-tiered members and $10 for the VIP Elite level.
Victoria's Secret – A deal too sexy to stay secret for long. Silver and Gold level cardmembers of this iconic lingerie retailer score twice, receiving a free gift on their birthdays and half-birthdays.
Brooks Brothers – Bestowing new meaning to the notion of a "birthday suit," this purveyor of dress shirts, separates, and suits offers a $20 birthday bonus for those who sign up for Brooks Brothers credit cards.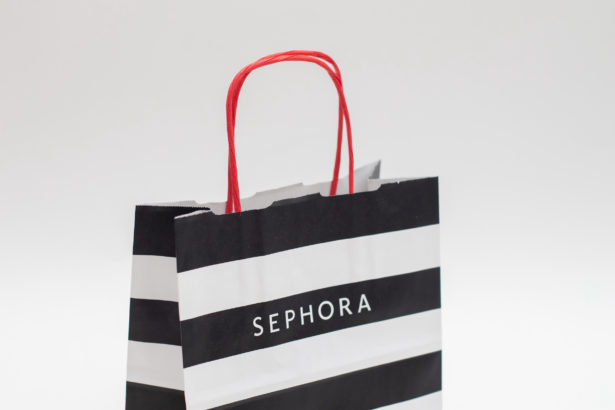 Beauty and Skincare
Pour some wine, fill the tub—birthdays mean saying yes to self-care. If you're wondering how to get free samples online, look no further. With these special birthday promotions from cult beauty brands and makeup megastores, you can celebrate the skin you're in all birthday—and year—long. 
Sephora – Beauty Insiders at this multinational retail chain get their choice of a free item set during their birthday month—and a lux one at that (past bday bundles have included holy-grail brands Nars and Moroccanoil). VIB and Rouge members—who spend $350 and $1000 at the makeup and skincare store respectively—can choose from three sets (like their free perfume samples) and also receive a bonus online-only set. 
Ulta – Join the Ultamate Rewards Program and bask in beautiful birthday benefits like double points on birthday month purchases, free makeup samples, and a $10 coupon (for Platinum and Diamond members).
Kiehl's – Kiehl's is known for ultra-rich moisturizers and naturally sourced salves. It's also known for birthday promos—Kiehl's Rewards Members get a birthday freebie, a full-size lip balm or a travel-sized item, with any purchase during their birthday month.
Urban Decay – If you've ever lost a day to BeauTube (YouTube makeup tutorials), this promo is for you. Join UD Beauty Junkies and enjoy a free birthday treat from the brand known for its scintillating eyeshadow palettes and plumping lip glosses.
Food and Drink
Sometimes the best free birthday things aren't really things at all—they come in the form of free food– destined to bring birthday cheer. These restaurants and businesses will make your day with a birthday reward, whether you plan to spend it in a free birthday dessert stupor or on a burrito bender.
Baskin-Robbins – Sign up for the Baskin-Robbins Birthday Club and get a scoop of free ice cream on your birthday. To lean into your birthday vibe, try the flavor of the month.
Baja Fresh – Because birthday guac is almost as important as birthday cake. Join Club Baja and enjoy a free meal – a burrito – on your special day.
Benihana – Craving dinner and a show? Make your birthday memorable with a $30 birthday coupon to this chain known for its tableside Japanese cooking by signing up for The Chef's Table email program.
Starbucks – Celebrate? Sure, once I have my coffee. If you're a Starbucks Reward Member for at least 30 days before your birthday, treat yourself to a complimentary drink or treat as well as 15% of savings on StarbucksStore.com.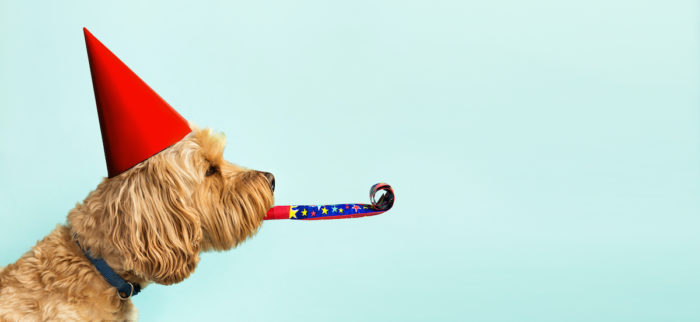 Games and Entertainment
Free things on your birthday should include fun and games—literally. Plan to kick back with birthday promos from these retailers who specialize in technology and entertainment.
Best Buy – Best Buy makes a strong play for the role of best bud with their My Best Buy program. They offer members a free birthday gift during their birthday months.
GameStop – This year, level up. Become a PowerUp Rewards member and enjoy a special birthday offer from this gaming hub.
Petco – Perks for pets?! Fill out a profile for your four-legged BFF as a part of the Petco Pals Rewards program and they'll get free birthday stuff.
Target – Looking for a birthday deal that hits all the bases? Join Target Circle and take 5% off of your birthday haul at this versatile retailer.
Celebrate Every Day with RebateKey
Your birthday only comes around once a year, so you should make the most of your special day by celebrating with birthday surprise freebies from your favorite stores.
But you don't have to stop saving once the clock strikes midnight. We'd like to help you get free stuff on your birthday and every other day, too. 
Sign up for RebateKey and never pay full price again. Receive exclusive cashback rebates and coupons from trusted partners every month, week, and day of the year. 
Sources:
https://www.anthropologie.com/help/anthro-loyalty
https://www.dsw.com/en/us/vip#comparisonChart
https://www.victoriassecret.com/us/credit-card
https://www.brooksbrothers.com/on/demandware.store/Sites-brooksbrothers-Site/default/CreditCards-Show
https://www.sephora.com/profile/BeautyInsider
https://www.nerdwallet.com/article/finance/birthday-freebies
https://www.makeup.com/free-makeup/makeup-deals/free-makeup-on-your-birthday
https://spoonuniversity.com/lifestyle/top-10-tv-shows-every-foodie-should-be-watching
https://parade.com/965316/kelseypelzer/birthday-freebies/
https://www.petco.com/shop/en/petcostore/c/pals-rewards?cm_mmc=PSH|CNX|CCY|CCO|PM|0|sYd8GmsanUB
Cg1hepDKu53|0|0|0|0&cnxclid=16292277268538568824610070301008005