Finding your signature cologne scent is a gateway into true adulting. Finding a good quality cologne that you feel comfortable wearing every day, all day? Now that's a challenge.
As you spray on your scent and walk through the door, you may be asking yourself:
Will I enjoy smelling this all day?
Is the smell too strong?
Is the smell strong enough to last all day? Or will it fade by lunchtime?
Luckily, if you're wondering how to get free samples online, cologne companies make it easier for their cologne-doting patrons to find a suitable scent with free cologne samples. But how exactly can you get your hands on these sweet-smelling samples? We've rounded up the best sites for free cologne samples, so you can spend your day on the right note.
Where to Find Free Cologne Samples
There are many sites that offer birthday freebies or inexpensive cologne samples to help you fall in love with your signature scent. After all, what's the best way to make someone fall in love? Make them feel appreciated and special—with something that's tailored to their interests. 
Below, we've listed the top sites that offer scent-sational cologne samples:
PrettyThrifty – This is likely going to be your easiest and best option for getting free cologne samples. The website is refreshed regularly and shows you which cosmetic companies are currently offering samples of colognes. This is a great way to consistently stay on top of what is new on the market.
The Aromi – For those of you who are willing to spend a few dollars for some worthy perfume sample options, this is the site for you. The deals are constantly changing but currently, they are offering 3 testers for $35. The cool thing about The Aromi is that its samples are larger than a typical free sample, allowing you to test the scent for a couple of days to find out whether or not it's the ideal cologne for you.
Ulta – When you subscribe to Ulta's mailing list you automatically start receiving their monthly catalog. The fun perk here is that when they send you a catalog they also send a box of free fragrance sample selections along with it!
Sephora – Like Ulta, Sephora is a mecca of beauty products, offering an assortment of colognes and perfumes. When you make a minimum purchase of $25 on its website, you can get two free perfume samples. Maybe you don't typically buy anything from Sephora but a friend of yours might—ask around to see if someone can snag you a few free samples with their next purchase!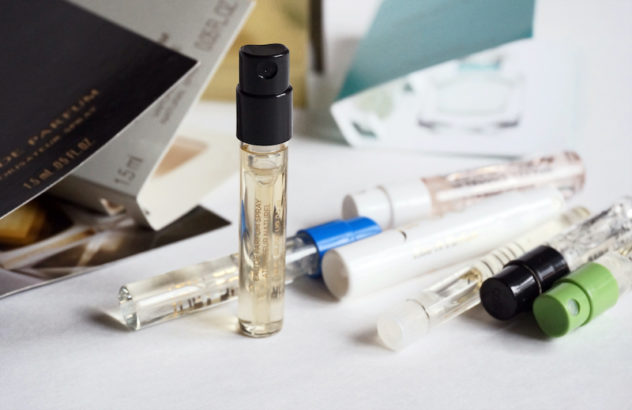 Nordstrom – Upon checkout, Nordstrom offers its patrons various free samples without a minimum purchase. As a shopper, you can also choose to buy items labeled as "Gift with Purchase." In many cases, you'll receive a corresponding gift, which often includes free cologne samples.
Macy's – Macy's also often has gifts with purchase for certain items. However, if you're not opposed to spending a bit of money, you can also purchase cologne sampler sets that sample a variety of scents from one brand. If you already know you love one brand in particular, this may be an optimal choice.
Diptyque – This candle shop specializes in scents of all varieties, including skincare and fragrances. When you buy online, you can receive two free samples per order. If you buy a full-sized fragrance lotion, Diptyque will also send a sample size to try before you commit to the whole bottle. If you decide it's not the scent for you, you can return the full-size bottle within 28 days of purchase.
Fragrance X – If you join the Fragrance X newsletter, you can snatch up some deals from this perfume company when they send out offerings for free cologne samples. But if you don't want to wait, Fragrance X also offers samples for as low as $1.50 on its website. It's a good way to make sure you're getting the samples you want without having to shell out a lot of money.
Survey Junkie – This is a site where you can earn money for reviewing different products. To try top-of-the-line cologne for free, you can become a brand ambassador, which gives you exclusive access to testing some of the highest-end colognes brands in the world.
It may take a little bit of thriftiness to hunt down the samples that you want to test, but finding the right scent can elevate your daily outing to new heights and prevent your new bottle from sitting untouched on your nightstand.
How To Pick Out The Right Cologne
With so many different colognes out on the market today, it can be tricky to figure out which scent and composition will work best for your skin and body type.
In addition to smell, there are a few additional factors to take into account when deciding on your perfect cologne:
Weather – Where do you live? Is it a warm or cold climate? Research which colognes work best in that type of weather. Some cologne will fade throughout the day, especially if it makes contact with rain or snow.
Your skin – Is it dry? Flaky? Oily? Find a cologne that isn't irritable to your skin type. For example, oily skin may cause some colognes to sour, while dry skin may cause certain colognes to lose their scents.
Other products that you use – Make sure that the cologne you choose will mix well with the other products you use daily. While you can typically mix colognes safely with a non-scented lotion, mixing a cologne with another perfume or aromatic aftershave may result in a cacophony of strong scents that can lead to headaches.
Ingredients – Make sure each of the ingredients in your cologne is safe since it's something you will be applying daily. Avoid synthetic fragrances with acetone, parabens, benzyl alcohol, ethanol, and limonene.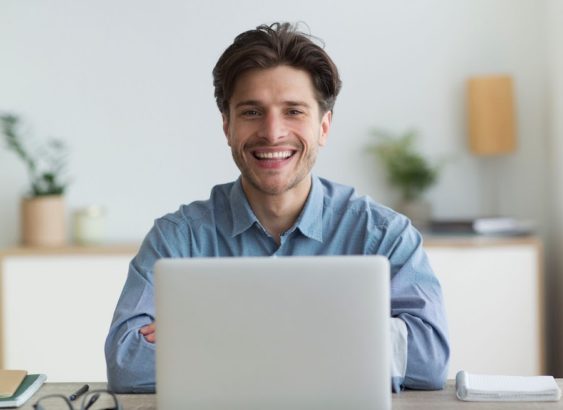 Start Saving on Cologne with RebateKey
RebateKey can help you to get the best deal on some of your favorite colognes. Whether you're looking to buy a cologne you've had your eye on for a while or looking to shop around before you make a commitment, RebateKey can help you save money and spend smartly with rebates, coupons, and more. 
Install our free Chrome extension to discover the latest deals across the web. Start saving with RebateKey today—it just makes scents.
Sources:
Pretty Thrifty. Free Cologne Samples. https://www.prettythrifty.com/free-cologne-mens-fragrance-samples/
The Aromi. Our Samples Offer Got An Upgrade. https://thearomi.com/tools/bundle-builder/5VmA/new
Deal Trunk. 4 Ways to Get Free Cologne Samples For Men. https://dealtrunk.com/free-cologne-samples/
Dapper Confidential. How to Get Free and Affordable Cologne Samples (That Aren't Sketchy). https://www.dapperconfidential.com/cologne-samples/