Whether you are saving up for a big purchase, in between gigs, looking for birthday freebies, or just love a good deal, snagging some free beauty samples is a smart way to look and feel your best, while still keeping a few extra dollars in your pocket.
While there are a plethora of different products on the market, filling your cart with the latest lip shades and perfume scents can really add up. Luckily, free stuff like beauty samples, free perfume samples, and more allows you to test an array of different brands and products.
While you shouldn't cut corners in regards to prioritizing high-quality products, you can cut corners on the savings front. Read on to learn about how to get free samples online using the top makeup sample sites, rebates, and coupons.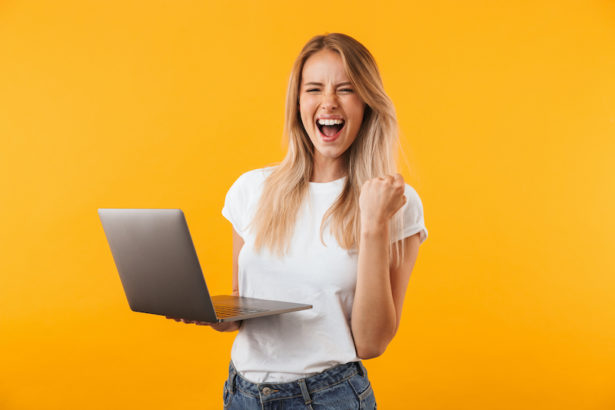 Where to Find Free Makeup Samples
Many different sites send their customers freebie makeup samples by mail, specifically if you've made a purchase in the past or subscribed to their catalog. While some companies are looking for you to review their merchandise, others are simply giving free products to spread the word about a new or featured product.
Follow along as we outline some of our favorite sites for free beauty samples, and how you can get some yourself:
Sephora – Whenever you buy a minimum of $25 on Sephora's website you can select two free cosmetic samples to try with your order. These can be fragrance, skincare, or makeup items. Additionally, if you visit a brick-and-mortar Sephora outlet and spend at least fifty dollars, you can then get your makeup done in-store for free. If you have an event coming up, try to time your Sephora shopping so you can glam up on a dime.
Loreal Consumer Testing Program – This is L'oreal's program for testing their new products as they roll out. You have to be eighteen or older to join. After you sign up, you'll be asked to take a survey. If you qualify, the program will send you new products to try and review.
Influenster – This company sends out what they call a "vox-box." The box typically includes full-sized products from some of the most popular cosmetic companies. A small caveat is that you have to qualify for a box before receiving one. To qualify, you fill out a profile, answer questions, and connect your social media. If you qualify, Influenster will send you the box of samples and ask that you review the products after you use them.
Bzzagent – This company will send you an email when there's a product campaign they think you'll like. You can then submit an application saying you want to receive those items. If they accept your application you'll have an assortment of products shipped to your door.
Vogue Insiders – Vogue Insiders is a beauty members' club that launched a trialing system last year. After you fill out a short survey to create a beauty profile, Vogue Insiders will tailor your box of goodies according to your survey answers. However, there's one downside—the program only accepts a limited number of people, so there's a chance you'll have to sit on a waiting list for a while before you receive your samples. 

Snag Free Samples – This company allows you to browse through the different items that they offer, from skincare to hair products. When you see one you like, click the big green "Snag This" button to find out how you can get a hold of the deal. Sometimes it involves filling out a survey, watching a video, or playing a game. Once you've completed the task, they will send you the beauty product of your choice.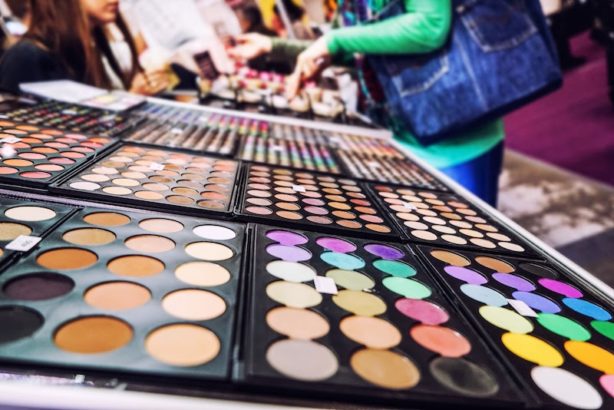 Why Companies Offer Free Makeup Samples
Receiving free beauty samples can jumpstart your beauty routine and introduce you to products and brands that you may otherwise not have heard of. But, makeup freebies also provide a few perks to beauty companies too. Here's why:
Collect feedback – Cosmetic companies need to know if and how well their products work, therefore they need people to test them and tell them where improvements can be made.
Promote the brand – Whether sample receivers are boasting about their products online or simply singing their praises to friends and family, free samples are equivalent to free marketing for many brands. If the brand is especially unknown, positive online reviews can also drive more sales.
Gain trust and traction – Giving out free samples is a company's way of building trust within the community. Essentially they're saying, "We are so sure you will like this product and want to purchase the full item, that we are providing you with a free sample."
Unlock Beauty Savings Today With RebateKey
Makeup and skincare products are not items that you want to take a gamble on—but you still want to make sure you're getting the best quality products for the best price.
Let RebateKey help you find top-quality beauty on a budget.
The days of clipping coupons for your favorite beauty products are long gone. With RebateKey, you can find the best deals on your tried-and-trues using our free Chrome extension. We offer a hassle-free process—simply go online, find the deal that you're interested in, and claim it. Once your product is purchased, your check will be on its way.
It's that simple. Never pay full price for your favorite cosmetic products again with RebateKey.
Sources:
Influenster. How Do I Get a VoxBox From Influenster? https://www.influenster.com/article/how-do-i-get-a-voxbox-from-influenster
Byrdie. What is the L'Oreal Consumer Testing Program Actually Like? https://www.byrdie.com/free-loreal-products-consumer-testing-program-1357530
Vogue. Introducing 'Vogue Insiders', An Exclusive Beauty Membership for Vogue Readers. https://www.vogue.co.uk/beauty/article/vogue-insiders 
Snag Free Samples. https://snagfreesamples.com