Everyone could use a little extra cash at the end of the month. Whether you're trying to save for a special family vacation or are just setting aside a little money for a rainy day, the key to meeting your savings goal is spending less.
The good news is it's easier than you think to save money. Most of us are spending unnecessarily and overpaying for things we need.
Keep reading to learn our simple tips on how to make a budget and start saving. Then, get ready to enjoy a little extra money in your bank account!
Step 1: Make a Budget
One of the best ways to save money is to make a budget. New to the world of financial planning? Here's what you should do:
Take stock of monthly income – Figure out how much money you have coming in each month from your job as well as any side-gigs.
Review your monthly spending – You know how much comes in on your paycheck—so how much goes out? If you end up at zero each month, you might have a good sense already. Nonetheless, it's important to review your bank statements and every monthly bill to track how much you spend in an average month and in what areas. You can also use handy apps that help you save money like Mint.
Create your budget – Financial experts recommend using the 50-30-20 budget rule. 50% of your monthly income should go towards things you need, 30% to things you want, and 20% to savings.
Assess honestly – Where do you need to cut back to meet your financial goal? Figuring out how your earnings and expenses work together will allow you to remain financially responsible while still including room for treats like travel, special meals, and that new dress you've been thinking about.
Now, let's tackle some spending habit strategies for cutting down some of your major expenses.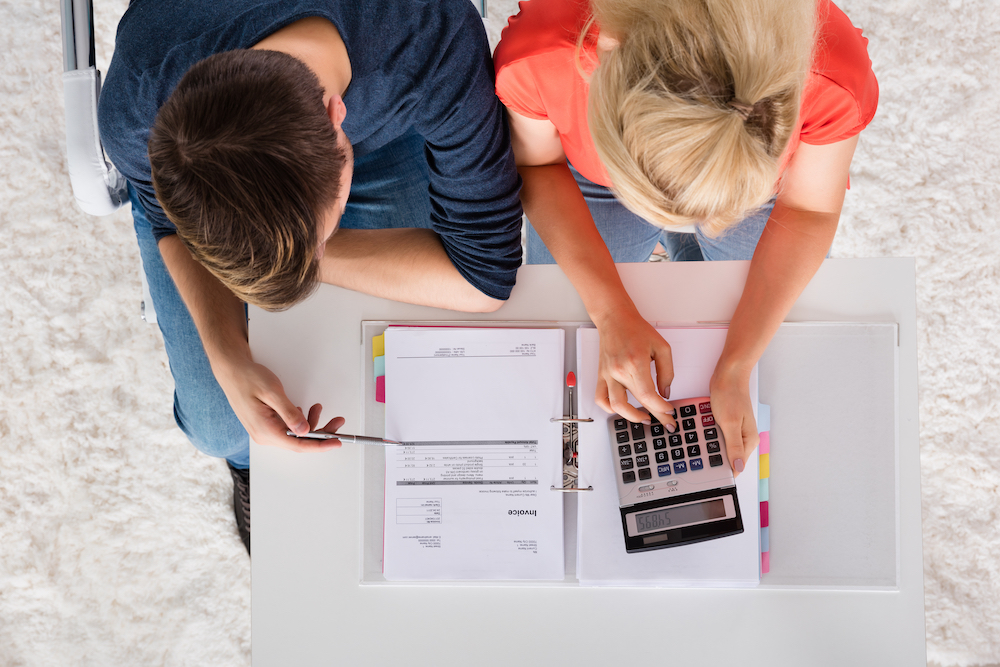 Step 2: Take a Second Look at Your Outstanding Debt
You might think that you're locked into major, long-term commitments like your mortgage, auto, and student loans. However, if your credit score is decent and you've been making regular credit card payments on time, you might be able to refinance some of your loans at a lower interest rate (and therefore lower your monthly payment).
People who refinance some of their biggest monthly expenses can save significantly in the following areas:
Mortgage – Refinancing your mortgage at a lower rate can save you between $200 – $300 per month. It's important to speak with your lender and consider all of the factors that go into a major refinance as a mortgage overhaul isn't the right choice for everyone.
Auto loans – Another potential major expense is your car payment. Due to the pandemic, rates are very low and many lenders are more open to working with you to lower your monthly payment. Some people have saved as much as $1,000 over the last year by refinancing their loans.
Student loans – There are many payment plans available from federal student loan servicers. You can speak with your lender about income-based, graduated, and extended repayment plans. While some of these will lower your monthly payment, you should also consider the overall impact a refinance will have in the future since you may end up paying your loans back over a longer period.
Step 3: Don't Overuse Your Utilities
Another often overlooked area for savings is your utility bills. On average, apartment dwellers spend about $240 each month on electricity, water, and gas. Homeowners can expect to pay even more.
However, simple actions like the following can add up to big monthly savings:
Upgrading to LED lightbulbs
Switching off lights you're not using
Using a fan instead of air-conditioning
Turning off water faucets when they're not in use
Unplugging unused appliances
Step 4: Reconsider Your Subscription Services
Be honest—do you need four streaming services, three newsletters, a gym membership, and a pet toy subscription box? Probably not.
On average, Americans spend about $237 per month on subscription services with recurring monthly charges. And since the bills hit our bank account at different times, most of us don't realize how much we spend!
A survey found most people think they only spend about $80.00 per month.
It might seem harmless to sign up for a few $10 monthly subscriptions, but those add up quickly. To save, take a hard look at what you've signed up for. Then, make some cuts.
Here are a few money saving tips for living expenses:
Keeping only one streaming service
Working out at home instead of at a costly gym
Picking one monthly subscription to a written publication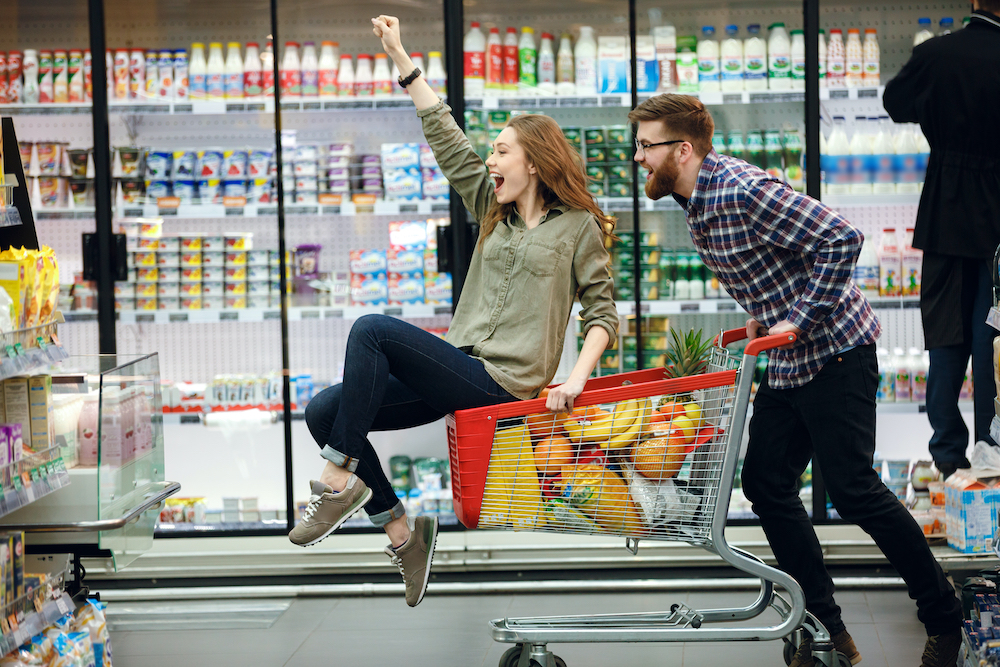 Step 4: Be a Savvy Shopper
Beyond recurring monthly budget costs and other fixed expenses, consider the cost of your typical grocery budget and how it impacts your personal finance.
It's easier than you think to cut down shopping costs, and especially grocery shopping.
Our top tips for savvy shopping on a tight budget include:
Make a list before you go to the store and stick to it
Meal planning each week and cook at home
Buy in bulk if there are products you use frequently
Clip those coupons
Use grocery store apps—they have special coupons and savings you can use in-store
Make RebateKey Part of Your Monthly Spending Plan
Now that you know how to save money each month, you can see that many savings plan strategies require self-control to keep your frugal living spending in check.
Wouldn't it be nice if there was a way to save money on your purchases without spending time clipping coupons?
Here at RebateKey, we help you find easy ways to save money on the things you already buy. Signing up for RebateKey is quick, simple, and will get you cashback as you shop at many popular online retailers. Stay within your budget and enjoy the finer things in life thanks to your savings.
Sources:
https://www.cnbc.com/2019/06/07/could-you-save-money-by-refinancing-your-mortgage.html
https://abc7chicago.com/car-payment-refinancing-refinance-loan/10450430/
https://www.apartmentlist.com/renter-life/estimating-apartment-utilities-cost
https://www.ngpf.org/blog/question-of-the-day/qod-how-much-do-americans-spend-monthly-on-subscriptions/
https://www.cnbc.com/2021/05/11/how-to-follow-the-50-30-20-budgeting-strategy.html