It's no secret that Amazon is known for having some pretty sweet deals. Affordable pricing paired with fast shipping is a combination that's hard to resist.
For the average college student, however, it can be tough to find room in the budget to cover basics like groceries—not to mention the monthly membership fees associated with having an Amazon Prime account.
So, is there an Amazon prime student discount? What about coupons and rebates? The short answer is yes.
In this blog, we'll go over the best student discounts that you can get on Amazon and how you can gain access to them. This is a lecture you'll want to be present for, so get out your notebook, ready your pen, and stay tuned for savings. 
Save With Amazon Prime Student
Imagine having all the perks of Amazon but at a fraction of the membership costs. No, you're not dreaming. Nor is this a tall tale made up by your sometimes hyperbolic roommate from down the hall. As a student, you don't have to pay full price for a Prime subscription.
Instead, you can take advantage of Amazon Prime Student.
Now, let's get the facts straight.
Amazon Prime Student is just like having an Amazon Prime membership—but better. You have access to all the same goods and sellers, free next-day or two-day shipping, and plenty of add-ons that come at no extra cost.
While most Amazon trials are free for a month, this one gets a major extension. College students who are new to Amazon Prime Student will get free access for six whole months before having to make monthly payments of any kind.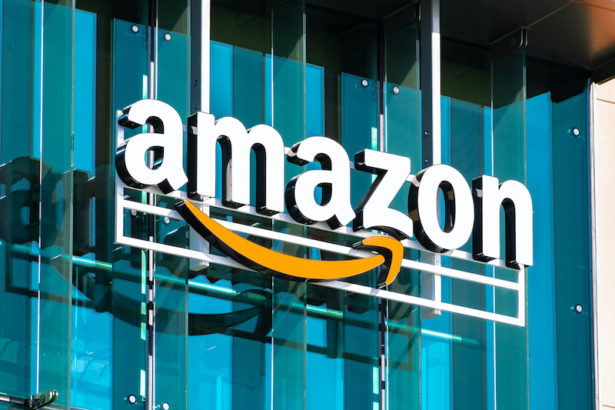 How Can You Get Amazon Prime Student?
Signing up for Amazon Prime Student is pretty straightforward—and definitely easier than studying for your organic chemistry exam. Nevertheless, we're happy to walk you through the process:
First, take advantage of that too-good-to-be-true (yet true!) six-month trial.
Sign up using your .edu email address. The good news? Even if you don't have one, you'll still be able to get on board as long as you can provide proof of the following:
A student ID showing the current term or expiration date
A transcript signaling enrollment in classes for the current term. (Be sure it's got your name and your school's name on it.)
A current tuition bill. Again, your name and university will need to be shown in order to be considered valid.
An acceptance letter for the upcoming semester with a matriculation date.
You'll need to provide information for a valid, unexpired credit card. After your trial ends, you'll be automatically billed per month. Regular Prime members pay $12.99 a month, but the Prime Student member cost is half of that at $6.49 per month.
Start making your first purchases. If you're looking for a place to start, we recommend checking out the Off to College offerings to start saving on things like electronics, bedding, and room hacks for small spaces. 
Oh, and don't forget—you can cancel at any time.
As we mentioned, the benefits of Amazon Prime Student go far beyond the extended trial period and discounted membership. Read on for details on the other perks included on this platform.
What are the Advantages of Amazon Student Prime?
Aside from saving you money on everything from fashion to faux plants, Amazon Student Prime gives you access to a number of other discounted goods and services included in the membership cost. Standard to any Prime membership you'll get:
Lightning-fast shipping. (Double-check when making your purchase to see if your items are available for next-day or two-day shipment.)
Unlimited photo storage so you and your roomie are free to go overboard on ridiculous photoshoots without fear of cramping your phone's storage space.
Access to books on Prime Reading for whenever you've got time to read for pleasure.
Prime Music for your weekend dance party playlist or to use as background music while you power through papers and other classroom assignments.
Early access to Amazon deals so you can claim the trending items and irresistible discounts and coupon code offers before non-members.
Already sounds pretty impressive, right?
But there are also a number of advantages that are exclusive to Amazon Prime Student. Your parents might be gracious enough to share their Prime password with you, but they won't have access to these student-only deals.
Here's a look at some of the best, eyebrow-raising perks available to university students:
Textbook savings – As if the credits weren't expensive enough already, the necessary textbooks have a way of putting the price per course through the roof. With Amazon Prime Student, you can rent the books that you don't deem essential to your at-home library. Shipping is free both ways and most books are available for a semester with extension options available.
Showtime – In case you want to add another channel to your already-included Prime Video perk, get access to your favorite movies and TV series on Showtime for just a little bit extra per month. Regular Showtime members pay $10.99 per month whereas Prime Student status members get it for just $0.99 per month for up to a year.
Apple Music Unlimited – Rock out to thousands—no, millions—of songs and enjoy ad-free listening by taking advantage of the Apple Music Unlimited discount available for Prime Student members. Customize a playlist for your sports team or for the long walks to and from class for just $0.99 a month.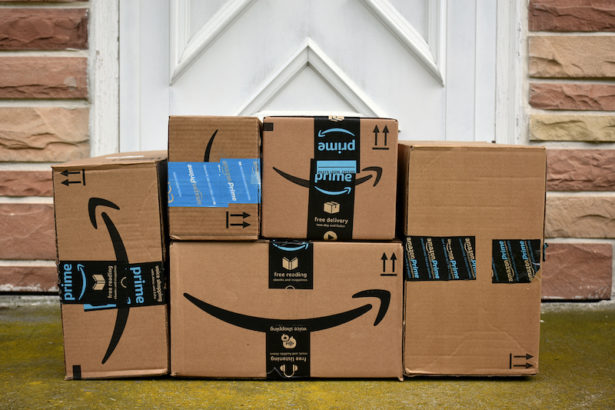 Increase Your Discount With RebateKey
Want to increase your savings with your Amazon Prime Student account even more? Find your favorite items from Amazon, Etsy, eBay, and others here at RebateKey. You'll get access to products with generous discounts ranging from 25 to 99% off. 
Plus, it's just as easy to use as Prime Student. All you need to do is:
Sign up for a free RebateKey account.
Shop the deals.
Make your purchase.
Await your rebate by entering the Rebate Key (usually your order number) that unlocks the cashback which will be credited to your account.
Stock up on classroom electronics, find a new outfit for a weekend out with friends, or revamp your dorm room decorations. Start shopping—and saving—with RebateKey today. 
Sources:
https://www.businessinsider.com/amazon-prime-student-discount-2021