Being a student is all about keeping a balance—between academics, work, and free time with friends and family. Balancing your bank account can be an added challenge—there are supplies and book costs, alongside added expenses if you're looking to spend weekends at concerts, festivals, or buying a few picnic essentials for a day on the beach.
That's where college student discounts step in to save the day. One of the benefits of being a student is that many retailers offer you terrific discounts on products and services, so you can save money for the things that matter.
We've put together this discount guide to the best student discounts, coupons, and rebates to help you score top deals on tech, shoes, clothing, and more. Keep reading to make your back-to-school balancing act a whole lot easier. 
Saving Money as a Student
School comes with its lists of necessities—you need books and technology to complete schoolwork, and of course, the occasional cute outfit or two. That's why we've scoured the internet to find the best student deals in technology and clothing, along with some additional bonus savings we think you'll love.
Make your back-to-school shopping experience a savvy one with a good student discount that saves big.
Tech Discounts
First up on our tour de discounts is tech. Today, school requires tech skills, and laptops, tablets, and chargers to match. The following brands know their way around the tech marketplace, and offer students exactly what they need to save big on the classroom fundamentals.
#1 Apple Store
Take a bite out of this—Apple has exclusive offers and special pricing for college students. More specifically, you can get 20% off AppleCare to protect your Apple devices against damage or theft. With select Mac and iPod devices, students will also receive a pair of AirPods, so you can tune into lectures or walk across campus in style.
#2 Best Buy
Best Buy offers students a wide range of discounts on just about everything for your school and entertainment needs. Best Buy savings are as bounteous as its inventory, offering discounts like:
$250 off on MacBook Pros
$400 off on select Windows laptops
$160 off on Beats Studio wireless headphones
$15 off on laptop sleeves
There are even savings on mopeds and electric scooters if you're looking to go the distance.
#3 Dell
Students with valid university email addresses can get 10% or more off on products from the Dell website. Dell also offers additional back-to-school coupon codes and gift card offerings for students for sitewide savings. You can expect to find discounts on:
Laptops
Desktops
Gaming PCs
Monitors
Headsets
Webcams
Printers
#4 HP
Joining the HP Education Store with your university email address gets you exclusive discounts of up to 35% and free shipping on all of HP's products, supplies, and services. HP offers all the tech essentials, from laptops and monitors to docking stations and keyboards.
#5 Skullcandy
Sometimes you need to block out the noise while you study. Skullcandy's earbuds and headphones are just the things to help you focus. With 20% savings for students, you can buy wireless and wired technology for less.
Shoes and Clothing Discounts
When it comes to being a student, the clothing you chose can be a big deal! It makes a statement about who you are and what you represent. So, we've found the top clothing discounts for students so you can express yourself your way—while saving a penny or two.
#1 ASOS
Your school email address nets you a 10% discount code to use on ASOS fashion and skincare products. As an extra bonus, the code is good until you graduate—so you can attend class in style for years to come.
#2 BooHoo
This online clothing retailer gives students a whopping 60% off on men and women's sale items, plus an additional 5% discount when you sign up with UNiDAYS or Student Beans.All you need to do is create a log-in with your student email account to gain access to back-to-school essentials like:
Jumpsuits
Dresses
Jackets
Accessories
Tailored suits
#3 Converse
Stroll around campus in comfort and style with 15% off on Converse shoes when buying from the shoe company's website. Just use your university email address during checkout and you're locked in for savings. What can we say? Shoes and discounts make an excellent pair.
#4 Forever 21
Get ready for those nights out on the town with trendy tops, jeans, and skirts from Forever 21. The retailer offers 15% off with your confirmed student status with Student Beans.
#5 Levis
Everyone needs the perfect pair of jeans. Levis offers students 25% off on all clothing with the completion of a quick survey to verify that you're a student.
#6 Nike
Nike offers a 10% promo code for students. However, it's a single-use code, so make sure you have everything you need for your upcoming school days in your cart before applying the discount, including:
Running shoes
Yoga wear
Backpacks
Rain jackets
#7 The North Face
If you're going to school somewhere with cold winters or rainy autumns, the North Face will keep you warm and toasty with a sizzling 10% student discount. Like Nike, it's a one-time-use code so shop wisely.
More Excellent Discounts
Outside of tech and clothing retailers, there are various stores with student discounts that offer savings on additional school-year essentials, from design apps and website templates to dorm decor and mental health spaces.
#1 Adobe
If you're a graphic design student, or just have a creative side, Adobe offers students a huge discount on Creative Cloud. You'll get more than 20 apps for only $15.99 per month.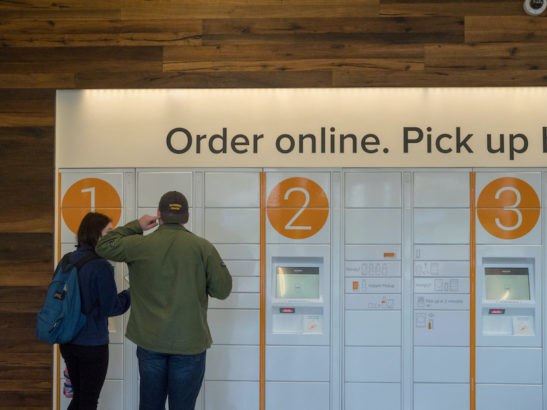 #2 Amazon
If you're wondering how to get a student discount on Amazon, you're in luck. One of Amazon's best deals is its Prime student membership. You get 6 months free, then pay half the price of regular Prime memberships for the following duration of your membership. As an added bonus, you can add RebateKey to your Chrome browser for additional Amazon savings and rebates. 
#3 Apple Music
You're going to need music to get you through late-night study sessions. Apple Music gives students a discounted monthly rate of $4.99 with no ads and curated playlists for every mood.
#4 Bed, Bath, and Beyond
Deck out your dorm room in style for less with Bed, Bath, and Beyond's college savings pass. You'll save 20% and can schedule the pick-up of your new gear at any store, including the one closest to your school for optimal convenience. Make your dorm a home with:
Patterned duvet covers
Mattress pads
Wall decor
Rugs
Lighting
#5 Headspace
The Headspace app can help you practice mindfulness, meditation, and even better sleep. All college students could use a little more relaxation in their busy lives, and at $9.99 for the entire year, Headspace's student plan is worth every penny.
#6 Microsoft Office
For all those late-night essay writing adventures, Microsoft Office gives students the online version for free. The online Office suite comes with 1 TB of storage space. You may also get the full version through your school, which you can download on up to 5 devices.
#7 Squarespace
For the entrepreneurial student, Squarespace gives you 50% off your first year. You can build a website and manage an online store from your dorm room. When you graduate, you'll already have a business and customer base established.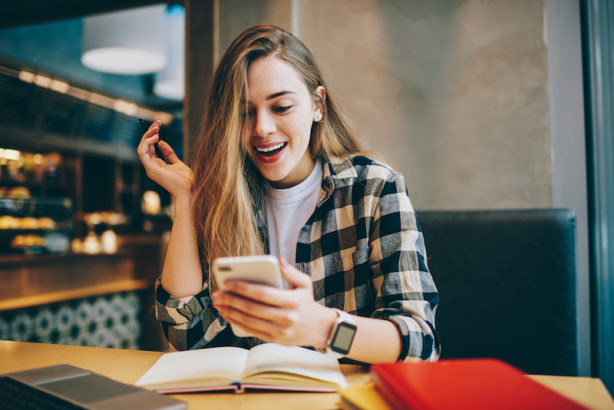 #8 YouTube Premium
Whether you're looking for a how-to video, a music video, or just something to laugh at, you'll find it all on YouTube premium. As a student, it'll only cost you $6.99 per month to view your top picks ad-free and offline.
Key in More Savings with RebateKey
Want to save even more when you shop? Join RebateKey and you'll earn cash back on the items that already fill your pantries, closets, and cabinets.
It's simple — all you need to do is add our free Chrome extension to your browser. Then, as you shop, coupon codes, rebates, and special savings are automatically applied to your orders. No coupon clipping or mail-in rebates are needed. Sign up with RebateKey today!
Sources:
https://www.apple.com/us-hed/shop/back-to-school
https://www.bestbuy.com/site/back-to-school/college-student-deals/pcmcat276200050000.c?
https://www.dell.com/en-us/member/lp/delluniversity#Student-Offers
https://www.hp.com/us-en/shop/cv/hp-education
https://www.skullcandy.com/student-discount/
https://www.asos.com/us/discover/students/asos-on-campus/student-validation/
https://us.boohoo.com/page/students.html
https://www.converse.com/c/student-discount
https://www.forever21.com/us/studentdiscount.html
https://www.levi.com/US/en_US/cms/student?
https://www.nike.com/help/a/student-discount
https://www.thenorthface.com/help/the-north-face-student-discount-program.html
https://www.adobe.com/creativecloud/buy/students.html?
https://www.amazon.com/Amazon-Student/
https://music.apple.com/subscribe?
https://www.bedbathandbeyond.com/store/static/collegeservicestools
https://www.headspace.com/studentplan
https://support.microsoft.com/en-us/topic/student-discount-for-microsoft-office-office-in-education
https://www.squarespace.com/students/