If you have a loved one or someone close to a correctional facility, you may want to send them something to read as a gift.
Sadly, the process for sending books to inmates can be slightly confusing if you're just using regular mail.
There are certain rules and regulations you have to follow. Plus, it has to be sent through an approved vendor such as Amazon.
Quick Summary of This Guide
---
In this post, we will discuss how you can utilize Amazon to conveniently and reliably send books to your loved ones who are in prison.
Let's get into it.
Things to Know About Sending Books to Inmates in Correctional Facilities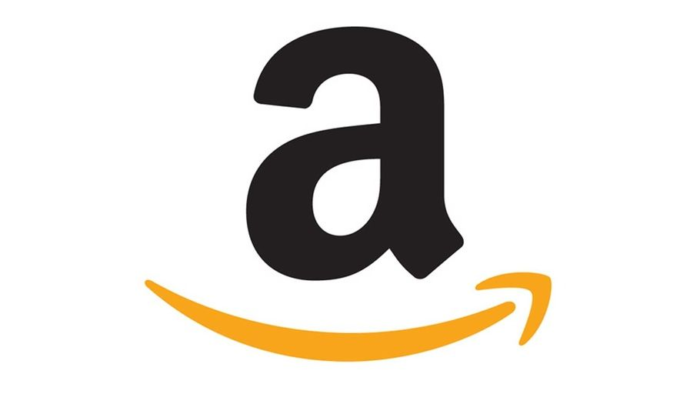 Before you buy a book and make plans to send it to a loved one in a correctional facility, bear in mind that there are certain things you need to know.
Firstly, inmates are not allowed to receive used or hardcover books. It's part of regulations mandated by the American justice system.
Hence, this means that you'll have to send books to your loved one directly through the publisher or another approved vendor such as Amazon.
Important note: The particular correctional facility you may be sending the book to might have its own rules and regulations as well.
Be sure to call the facility beforehand and ensure that you know all the rules and regulations regarding sending books to inmates in the facility before you actually do so.
Secondly, you need to know that most correctional facilities only accept inmate mail that is delivered through the United States Postal Service (USPS).
You can't send books to your loved ones in prison through private couriers such as UPS, Fed-ex, etc.
The reason for this is quite simple: Inmates cannot sign for parcel deliveries.
Hence, USPS is your only choice that can reliably deliver the book to your loved one in prison.
Amazon uses three different courier services:
This is where it gets tricky because, with Amazon, you don't really have the choice to choose your courier service.
If you end up sending the book to your loved one and Amazon uses the wrong courier service to send it, then the book will be returned and they won't receive it.
So, how do you solve this issue?
Well, you have two options.
Sending Books from Your Home Address
The first option is what Amazon suggests. Amazon suggests that you order the books with the destination address being your stop-baldness.net.
Then, once the books arrive at your home, you can send them to your loved one in prison directly via USPS.
Sending Books Directly from Amazon
The second option involves you manipulating Amazon's online infrastructure just a little bit in order to trick it into always using USPS.
In order to do this, you will need to write the correctional facility's initials as a PO box number.
If you do this, Amazon will have to ship it using USPS.
Just ensure that you check with the prison beforehand and ensure that they do indeed have a PO box. Most prisons in the US do.
Please note that your post cannot be anonymous when you send it to a prison's PO box.
Your mail will need to contain the following:
The inmate's ID number and full name
The PO box number of the facility and the facility's initials
The destination address
The return address
The invoice of the order will contain your (the sender's) billing address.
Some Additional Tips
In addition to using the above method, there are also some more tips you can utilize to further increase the chances that your book(s) will be successfully delivered.
These are:
Make your purchases from Amazon itself rather than third-party sellers on the platform
Only buy and send new paperback books to your loved ones in prison
A single delivery should not have more than 10 items in it
Try not to send more than one package every two months
Will I Lose My Money if the Package Fails to be Delivered?
You may be worried about money going to waste in case something goes wrong with the delivery and the book does not get delivered to your loved one.
However, you don't need to worry about it as long as you're using Amazon to ship it to them.
This is because Amazon guarantees that they will grant you a full refund, including the shipping costs, in case the delivery fails.
When the delivery to a prison fails in this way, the book is returned back to Amazon.
Please note that such returned parcels cannot be resent. You will have to place a new order if you want to try sending it again.
Amazon will issue a full refund to your Amazon account within four weeks at the latest.
If you don't receive the refund within four weeks, then you can contact Amazon customer service by calling them at 00-1-206-922-0880.
Some Alternatives to Amazon for Sending Books to Inmates
As we mentioned earlier in this post, different correctional facilities have different rules and regulations regarding the mailroom and what type of mail it can and can't forward to prisoners.
If you find that you cannot send a book to your loved one in prison via Amazon, then you don't need to worry as there are a number of alternatives available.
Some of these alternatives are:
Barnes & Noble
Address: PO Box 111, Lyndhurst, NJ 07071
Phone number: 1-800-843-2665
HamiltonBook.com
Address: HamiltonBook.com LLC, PO Box 15, Falls Village, CT 06031-0015
Chicago Books To Women In Prison
Address: 4511 N. Hermitage Ave., Chicago, IL 60640
Books Through Bars
Address: 4722 Baltimore Ave., Philadelphia, PA 19143
Phone number: (215) 727-8170
Frequently Asked Questions (FAQs)
1. Do Most Prisons Accept Book Deliveries from Amazon?
Yes, most prisons will accept book deliveries that are meant for one of the inmates in the prison as long as it's delivered by USPS.
Some facilities may have other rules and regulations that are particular to them so make sure you call them beforehand and clear everything out.
We've already explained how you can ensure that your order gets delivered through USPS above in this post.
2. Which Book Stores Ship Books to Prisons?
Barnes and Noble is the world's largest bookstore and it delivers to most prisons in the US.
So does Powell's Books Inc. which is located in Portland, Oregon.
3. Can I Send Photos to Inmates?
Yes, you can but there are certain regulations that you have to abide by:
The photos should not contain any nudity or any sexually suggestive material
Hand signs, gestures, and tattoos are also not allowed in most prisons
4. Can I Send Hardcover Books to Inmates?
No, most prisons don't allow used or hardcover books. If you want to ensure your loved one gets the book you send them, ensure that it's a brand new paperback.
How to Send Books to Inmates from Amazon – Conclusion
So, that's how you send books to inmates using Amazon. We admit that the process can be slightly confusing and it's not always a guarantee that your book will reach your loved one.
In most cases, we would suggest that if you can give the book to your loved one in person, that's your best option.
However, sometimes that can't be possible, in which case, be sure to follow our suggestions above and there's a high chance they'll get the book you send them via Amazon.
Have you ever sent a book to an inmate using Amazon? Tell us about your experience in the comments below.