There are countless items available on Amazon to accommodate the different and ever-changing tastes of its customers.
Different customers have different preferences and that's where variations in Amazon product listings come in.
Quick Summary
---
In this post, we'll go over what Amazon product listing variations are and how you can create one for your product.
What is a Listing Variation?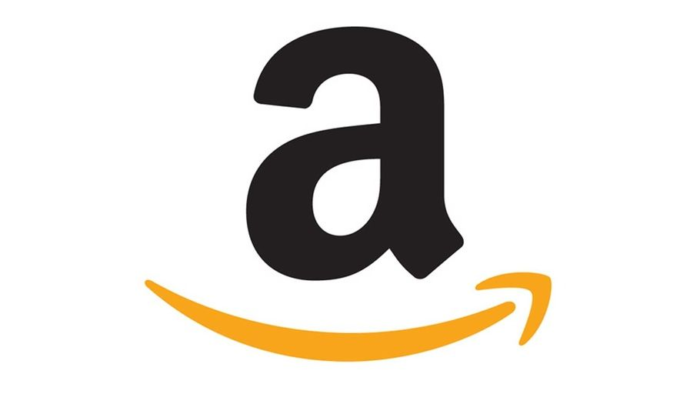 You can think of listing variations as multiple products that are related to each other and available for sale on Amazon under the same listing.
Oftentimes, listing variations mean that you can offer multiple sizes or colors of a shirt, different flavors of food, different versions of electronics, etc.
When it comes to making a variation listing, there are some terms and components of which you need to be aware of.
These components are:
1. Parent ASIN
The "parent" listing can be thought of as the main listing for the product in question. It's a placeholder for its many variants and it's not purchasable.
2. Child ASIN(s)
"Child" ASINs can be thought of as the variants underneath the "parent" listing. These are the products that you can buy and one parent listing can have multiple child listings (for example, a small, blue T-shirt and a large, red T-shirt).
3. Variation Theme
The variation theme refers to the type of variation that occurs between different children and how they differ from one another.
Some examples of various themes are size, flavor, color, specifications, etc.
You can choose to have only one variation theme for every listing but depending on the type of product, you can have more than one theme. There are certain themes that combine two variations.
For example, if you're selling a t-shirt in different colors as well as different sizes, then you can make use of the 'SizeColor' variation theme. This theme allows you to sell multiple sizes as well as colors on the same listing.
You can easily go back and add or remove variations when needed with the 'SizeColor' variation theme.
Some examples of variations within the 'SizeColor' variation theme would be:
Small Blue t-shirt
Medium Blue t-shirt
Large Blue t-shirt
Small Green t-shirt
Medium Green t-shirt
Large Green t-shirt
As mentioned earlier, if you decide to add more colors or size options to the product in the future, you can easily add new variations to the variation family.
This is what a variation listing looks like on Amazon to potential buyers. As you can see, there is an option to select the size from the drop-down menu as well as options for the color of the t-shirt below that.
While the idea of parent-child listings on Amazon is fairly simple, actually creating such a listing can be quite confusing if you're doing it for the first time.
For a complete step-by-step guide on how to create a variation list, continue reading this post…
How to Add Variations on Amazon?
The very first thing you must know about Amazon is that not every category allows you to create variations within the product listings.
Hence, you should check whether or not Amazon allows it within your product's category before you decide to sell variations of it.
Some examples of categories that allow variations within product listings include:
Sports & Outdoors
Grocery
Toys & Games
Health & Beauty
Pet Supplies
Clothing
Accessories & Shoes
Creating a New Listing Variation Using Amazon Seller Central
There are two approaches to creating a new parent-child listing on Amazon:
Manually through Amazon Seller Central
By uploading an inventory file
Let's talk about the Amazon Seller Central approach first:
Step 1: Within Amazon Seller Central, hover your cursor over the "Inventory" tab and click on "Add a Product" as shown:
Step 2: After that, click on "I'm adding a product not sold on Amazon". It goes without saying that you should only choose this option if you truly intend to sell an item that isn't already being sold on Amazon.
If the product is already present on Amazon, then you'll have to share the listing for that product with other sellers.
Step 3: Within the "Select a product category" section, you can either find your product's category by browsing through the different categories provided or you can use the search function. Once you've found it, select your product's appropriate category.
Step 4: Next, you will be taken to the list creation page and you can fill out the fields as you would for a normal listing.
However, it's important to take note of the fact that you'll leave the Product ID field blank because you will have to create variations that will have different product IDs.
Step 5: Once you have filled out the Vital Info section, go to the Variations tab and select your "Variation Theme".
Step 6: Your Variation Theme will depend on what the variations of your product are. For example, your product only varies in color so you will choose the 'ColorName' variation theme.
Step 6: Fill in all of the colors that you intend on selling and then click on "Add Variations".
If your variation listing has other types of variations, then you would fill out the details of those accordingly.
Step 7: Once you've given details about the variations, you'll enter the product ID, product ID type, condition, price, and quantity of each of the children.
Step 8: Once you have entered all of the necessary information, click on "Save & Finish". Wait about 15 minutes and then, you'll be able to see your parent-child listing within the "Manage Inventory" section.
Creating a Variation Listing Using an Inventory File
Another way to create a variation listing is to use an inventory file.
This approach can be much more confusing if you're not tech-savvy but it's much more convenient to update later on if you ever need to add or delete variations.
We'd highly recommend this video by Amazon for a better insight into using an inventory file template to create a variation listing.
If you still have doubts about creating variations on Amazon using an inventory file template, follow this step-by-step guide:
Step 1: Start by going to your Seller Central dashboard, hovering your cursor over the "Inventory" tab, and then clicking on "Add Products via Upload".
Step 2: Enter your product, choose the appropriate category and then click "Generate Template".
Step 3: The template you receive will be an Excel file that will look something like this:
Step 4: If you look to the bottom where all of the tabs for the Excel file are, you'll see there are many of them. You will fill in all of your product's information within the "Template" tab.
In the other tabs, Amazon provides significant information and notes for you to be clear on how to edit the inventory file template.
It can definitely be intimidating when you first open up the inventory file but it's important that you take your time when filling it out so that no errors come up once you upload it.
Take a look at Example 2 within the template and you'll see that Amazon has stated:
"This is an example of a "parent" with two "children."
The first product (i.e. the parent) is not a product that can be sold to Amazon customers but rather a description of a set of products (the child variations). The child variations are the products that you'll be selling to potential customers.
Thus, it's important to note that you should not be adding a size, color, count, type, parent SKU, relationship type, or quantity for the parent product (although you do need to add an image URL).
You must also not enter details for the parent such as price, time-to-ship, weight, dimensions, etc. as they will be overridden by its children's data.
Always ensure that you enter price, weight, dimensions and other important data for the child variation(s) as these will be different for each of them.
Tips for Using Inventory File Templates
Adding the "Parent" to the top of the excel spreadsheet ensures that all of its "children" fall underneath that one listing.
Whatever Parent SKU that you entered for the parent, ensure that each child has that same Parent SKU in its Parent SKU column. This will connect all of those child variations to their appropriate parent listing. Leave the Parent SKU column for the parent blank.
For the Update/Delete Column, you should enter "update".
Children's attributes need to be unique. This means that properties such as SKU, product ID, size, color, etc. must not be the same for any two children as they will not upload properly if you have duplicate attributes.
Once you have filled out the inventory file to the best of your ability, you can go back to the "Add a Product via Upload" section in order to upload it.
How to be sure you've filled it incorrectly?
Amazon will let you know if your inventory file has any errors and will also tell you how you can fix them. If you do encounter some errors, fix them and upload the file again.
Once you have uploaded the file successfully without any errors, your listing variations will become available within your "Manage Inventory" section.
Combine Two ASINs to Create a Single Variation Listing
If you want to combine two (or more) ASINs together so that they have the same product detail page, the process is fairly similar to what we've described above in the inventory file approach.
Step 1: Download the appropriate inventory file by generating it through Amazon's Product Classifier. If you can't find a variation theme for your product's appropriate category, that means you cannot create variations for that product.
Step 2: Within the template, create appropriate parent and child SKUs.
Step 3: For the parent item:
Enter the appropriate details including the Product SKU. The Product SKU can be any alpha-numeric string of a maximum of 40 characters. It's a good idea to append "-parent" at the end of the basic SKU to remind yourself that it's a parent SKU.
Leave the "Parent SKU" column blank.
Enter "parent" within the "Parentage" column and enter a valid string in "Variation Theme".
Leave "Relationship Type" blank.
Step 4: For every child item:
Enter product information in all of the appropriate fields.
Fill the "Parent SKU" column with the Product SKU of the parent that you defined above.
Enter "child" within the "Parentage" column.
Enter "variation" within the "Relationship Type" column.
Enter the same value in the "Variation Theme" column that you entered for the parent (it will be the same for all child variations).
Step 5: Once all of the appropriate fields are filled, upload the file and refine it for any errors that may occur.
Add Variations or Update an Existing Variation Using the Variation Wizard
The Variation Wizard is a neat, useful tool that allows Amazon sellers to create parent-child relationships in bulk by utilizing an auto-populated inventory file template.
It's a lot easier to update existing variations and to add or delete variations to a parent listing using the Variation Wizard.
To use the Variation Wizard, simply hover your cursor over "Inventory" and click on "Add a Product".
On the bottom-right part of the screen, you will see a link that says "Create variations using Variation Wizard" as shown. Click on it.
Within the Variation Wizard, you have two options:
Entering a child ASIN to update it or entering a parent ASIN to add children to it.
Combining multiple ASINs to create a single product listing.
For the first option, all you have to do is add details of the child ASIN you're trying to update (or the parent ASIN you're trying to add a child to) and follow the steps to fill in all of the necessary information.
Once this is done, click on "Generate Template" and you'll receive a pre-filled inventory file template that you can simply upload to update your variation(s).
The second option just makes the process we just described above much more streamlined and easier. Just follow the steps to generate the template which you can upload to combine multiple ASINs into a single product listing.
We highly recommend that you make use of the Variation Wizard as it makes the arduous process of making parent-child variation relationships a whole lot simpler.
Adding a New Variation to an Existing Parent Listing that was Created by Another Seller
You may want to add a variation to a product listing that was originally created by another seller.
It's important to note that you are not allowed to add a variation to another Amazon seller's private listing if the brand of the product is not exactly the same.
Follow these steps to create a new child variation for a parent listing created by another seller:
Step 1: Go to the product details page of the existing parent item and find its ASIN.
Step 2: Within your inventory file template, enter the new child ASINs details regularly as we described above.
Step 3: Add the parent item (originally created by another seller) and fill in the appropriate fields to reflect the variation theme of the child item.
When editing the parent item row, keep the following things in mind:
You can leave the "product SKU" field for the parent item blank.
You need to specify the parent ASIN in the "Product ID" field.
In the "Product ID Type" field, you need to enter "ASIN". Once you do this, your new child item will now be associated within the existing parent item through its ASIN.
Step 4: In the "Update/Delete" column for the parent item, enter "Update".
Step 5: In the "Update/Delete" column for the new child item, enter "PartialUpdate" if you already have the child SKU existing within your inventory.
If you don't have the child SKU already existing within your inventory, then you should write "Update" in the "Update/Delete" column.
Step 6: Upload the template file and ensure any errors that come up are fixed.
how to edit amazon listing search results beauty categories display child listing
The Benefits of Variation Listings
You may be wondering why you need to go through the trouble of creating variations in the first place.
Can't you just have different product pages for the different variations of the same product?
Well, it turns out that listing variations on Amazon have a number of well-documented benefits. Some of these are:
Increase in Conversions
It increases conversions because customers have multiple options in terms of sizes, colors, dimensions, flavors, etc. all available to them on the same page.
They don't have to go to different product detail pages to read about the details of your variations. This reduces customer frustration and thus, increases conversions.
Increases Reach for Each Child ASIN
Of course, this is fairly self-explanatory.
If all of your child listings are available to the customer on the same page, there's a much higher chance that they will see a variation that they like and would want to buy.
On the other hand, if you had multiple product detail pages for each variation, chances are that customers may never even discover the variation they like.
Combined Reviews
The reviews that customers leave for each variation will be combined underneath the parent listing.
This is especially powerful when you're adding a new child to the listing.
how to edit amazon listing search results beauty categories display child listing
Wrapping Things Up…
Adding product variations to create a single product detail page can get tricky but trust us when we say it's worth it.
Not only does it increase sales and improve the customers' experience but you can also use it to boost the sales of new child listings by riding off the back of reviews of existing child variations.
Furthermore, making use of the Variation Wizard makes the seemingly complex process a whole lot easier too.
What do you think of Amazon variation listings? Let us know in the comments below.