For second, third, and even fourth-year college students, the graduation from a dorm room to an off-campus apartment is momentous. Gone is the convenience of a meal plan and college-issued toilet paper. Now you, and maybe a roommate or two, are on your own when it comes to hunting for affordable provisions.
The big name in economical retail is, of course, Costco—your one-stop shop for living room furniture, electronics, and a stockpile of grocery and household essentials—which begs the question: Is it worth it to invest in a Costco student membership?
While a Costco student membership does provide some advantages, Costco membership deals are generally not a worthwhile investment for college students. Follow along as we expand on the pros and cons of joining Costco's student membership plan, as well as some tricks and tips (like coupons and rebates) to save big.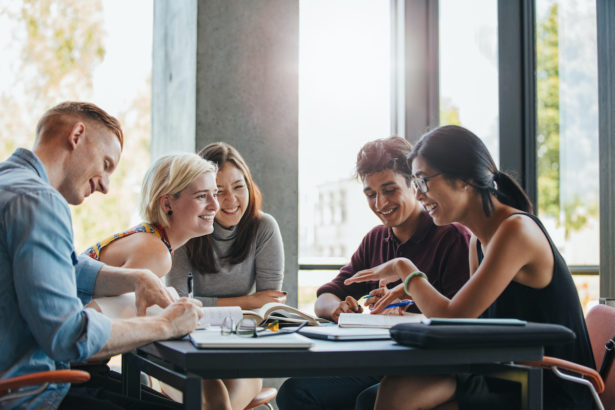 What's a Costco Student Membership?
One thing we'd like to clear up is that technically Costco doesn't have student memberships. Instead, college students can save when they sign up for a regular Gold Star Costco membership during a special promotional period.
This promotion for students allows you to enter a promo code when you sign up for a Gold Star membership. In return, you get a $30 Costco coupon card.
So There's Not a Costco Membership Student Discount?
Unfortunately for the savvy college shopper, there is not a Costco member student discount, so you won't be able to benefit from a low Costco student membership cost. Costco only offers two types of personal Costco card memberships:
Gold Star Member – The annual membership fee for the Gold Star membership is $60. You'll get two membership cards and can shop either online or in-store.
Gold Star Executive Member – For double the price, you can get a Gold Star Executive membership that comes with a few extra perks, such as 2 percent back on your purchases.
Costco Pros for College Students
There are some benefits to paying for a wholesale club Costco membership as a college student, especially if you have a roommate and the two of you can split the cost. When splitting the cost of a Gold Star membership between two people, each person can pay a more affordable $30 a year.
If you choose to dive into Costco's bountiful offerings, you can use your membership to:
Shop smart with price tag clues – All regular-priced Costco items have price tags that end in a 9. Tags ending in a 0 or 7 have been marked down. Tags with an asterisk on them are items that won't be restocked. So, if you see something you love, buy it now. Keeping these tips in mind helps you pick out the best deals.
Save big on Kirkland brand products – Stocking up on those Kirkland branded items you see peppered all around the store will save you a bunch of cash. These items often have identical ingredients as name-brand products for a fraction of the price.
Pay up to 10 percent less – On average, you'll pay about 10 percent less shopping at Costco than with other retailers. Not everything is cheaper, though, so you'll need to be familiar with what things cost elsewhere to know if you're really saving on that monster case of soda.
Fill prescriptions – Although you can fill your prescriptions at Costco without a membership, members get steeper discounts.
Gas up your car– Costco typically has the lowest gas prices around, which is especially helpful before trekking home for the holidays or setting out for that spring break road trip.
Costco Cons for College Students
There are several reasons paying for a Costco membership as a student isn't worth it. For one, you're in college so you don't have a lot of extra money. Once you invest in a membership, it's smart to use it frequently to maintain your investment. However, a shopping trip to Costco may lead to:
Overspending – Shopping at Costco is like shopping on an empty stomach—everything looks good and you want to buy it all. However, if you don't set a budget and stick to it while you're shopping, you could walk out with an overflowing cart and an empty bank account.
Wasted food – Snacks with a long shelf life are fine to stock up on but perishable groceries will likely spoil before you can eat them. Be honest—you know that a 5-pound block of cheese is probably going to develop mold spots before you can finish it.
Paying more for some products – Shopping at Costco can be convenient. However, the convenience factor of buying everything in one place means you'll pay a premium on items that aren't cheaper at Costco, such as canned goods and cereal.
Not using manufacturer coupons – We know, you're probably not spending a bunch of time clipping coupons but they can save you cash on things like cereal, snacks, and personal care items. However, you can't use manufacturer coupons at Costco.
Overspending on a membership – Did you know that you can shop at Costco without paying for a membership? If a friend or a family member has a membership, they can buy a Costco cash card valued up to $2,000 for you. That Costco shop card gets you in the door so you can stock up on what you need, no membership required. It also keeps you from overspending since your Costco purchase can't exceed the value of the card.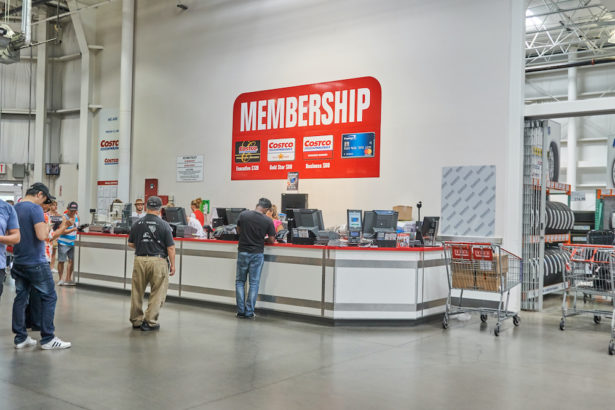 Final Consensus: Costco for Students
As you can see, purchasing a Costco membership, and reaping all of the Costco membership benefits, as a college student are outweighed by the cons. 
Costco is a good place to buy some essentials. However, you can ask a friend or a family member with a membership to buy a shopping card for you, which may be savvier in the long run. This way, Costco shoppers can take advantage of the deals without overspending or committing to a long-term membership that may prove superfluous as you lug home 10 boxes of Cheez-Its.
RebateKey: A Better Way to Save
We know how tempting those tubs of international chocolates from Costco are, but we also know that every penny counts for cash-strapped college students.
Rather than paying for a long-term membership card and fighting temptation against bulk goods, you can save for free with RebateKey.
At RebateKey, we help savvy shoppers like you never pay full price on the things you need. There's no coupon clipping involved, just sign up for RebateKey and get cash back when you shop at many popular online retailers. It couldn't be easier!
Sources:
https://customerservice.costco.com/app/answers/detail/a_id/8818/~/does-costco-offer-student-discounts-on-memberships%3F
https://www.costco.com/join-costco.html
https://www.businessinsider.com/costco-deals-discounts-how-to-save-money-2018-12
https://www.costco.com/Costco-Cash-Card.product.10024438.html