Whether you're constructing an ultra modern abode in the heart of a city or a charming farmhouse that would give Joanna Gaines a run for her money, building your new home is a huge project. Yes, it's definitely a huge financial investment and learning how to save money for a house is a must, but it's also an enormous emotional endeavor. You're building your dream home brick-by-brick and that can be quite the roller coaster.
Organization and attention to detail are crucial for making sure that your house turns out just the way it does in your Pinterest board daydreams. They're also important for making sure you save as much money as you can throughout the process.
In this article, we'll go over how to save money when building a house, from the plans to the finishing touches. Follow these tips to get you settled into your new home as painlessly as possible with a bit more money left in your pocket.
Set a Budget (And Stick to It)
One of the best ways to shave off extra costs while on new construction is to determine your budget before you start looking at plans, lots, or prices. Just as you would when figuring out how to save money each month, determining your price range prior to taking any other steps forward can make sure you're objectively analyzing your finances and not overspending.
Waiting until after you've started looking into pricing can alter how you plan your budget. If you have already seen something you really want, but can't necessarily afford, you're more likely to stretch your home construction budget too tight in order to make it fit.
Translation? Setting a budget first can prevent you from making a I-don't-care-how-much-it-costs-I-love-it-and-I-gotta-have-it purchase during the building process. You know, like that super pricey lipstick you bought after a free Sephora makeover (we've all done it).
If you find it difficult to navigate your finances alone, don't be afraid to meet with a financial advisor to discuss your building cost. After your budget is planned, communicate clearly with your builder and contractors so you don't spend more than you are willing.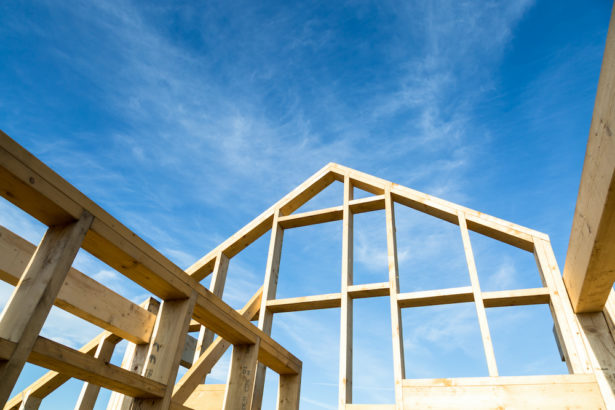 Pick Your Lot Carefully
The size of your custom home is one of the most important choices you will make throughout the entire process of building your house. A slight increase in size can have an exponential effect on costs. For example, if your home costs $100 per square foot to build, adding just an additional 100 square feet will cost $10,000.
Further, location can have a significant impact on cost. If you're building a new house within a neighborhood, lots right next to each other can have drastically different prices depending on their arrangement in the environment. Talk to your home builder, and maybe even any potential neighbors, about differences in pricing by lot.
Here are a few things to consider when picking your lot and making your home build plans to make the most of small spaces:
Open up your floor plan to make a small space feel bigger – If you're worried about your house feeling cramped, opt for an open house plan. An open floor plan will maximize the space available so your home feels bigger than it might seem.

Prioritize natural light – Dark spaces can feel much smaller than well-lit ones. As you're choosing your lot, look for areas that will get plenty of natural light during the day. Steer away from spots that have light-blocking obstacles like thick trees or tall buildings. Look for corner lots with plenty of potential for south-facing windows.

Reduce future clutter with storage – A room filled with clutter can feel claustrophobic, but a tidy space opens up an entire home. Make it easy to keep things uncluttered in a small space with storage space. Talk to your general contractor about how to incorporate sleek storage features into your construction project. Get inspiration from Japanese apartments which are known for clever safe-spacing storage designs.
These are easy but effective ways to make your home feel bigger without the additional cost.
Compare Wants Versus Needs
As an at-home yoga teacher, you might need a space for your sessions. But do you need to install an extravagant multi-level tranquility fountain in your at-home yoga studio? That might be more of a want.

Distinguishing between wants and needs can make a big difference in saving costs.
Here's a simple way to help you figure out your wants versus your needs.
Make a list with three categories: things that you must have, things that you would prefer, and things that you are flexible on.

Find approximate costs for every building material in the lists and add them all up.

Go through the list and examine what your budget will allow after accounting for the things you must have. If you run out of money based on your budget, examine things that you could be more flexible on.

Go through your "want" to have lists and see if you can find cheaper items (or cut the item off the list altogether).
Remember, there's always time to upgrade later, when you may have more room for additional expenses in your budget.
Stick to the Standard
Some builders, contractors, or designers may try to push for customization in many different areas of your future home. Or, you may be interested in customizing things like windows, doors, and internal structures to make your dream house unique.

While this may be tempting for those who want their home to stand out, it can also come at a high cost. If you're interested in customizing, make sure you factor in the price. Generally, it is better to stick to standard sizes and methods and save the customization for only the aspects of your home.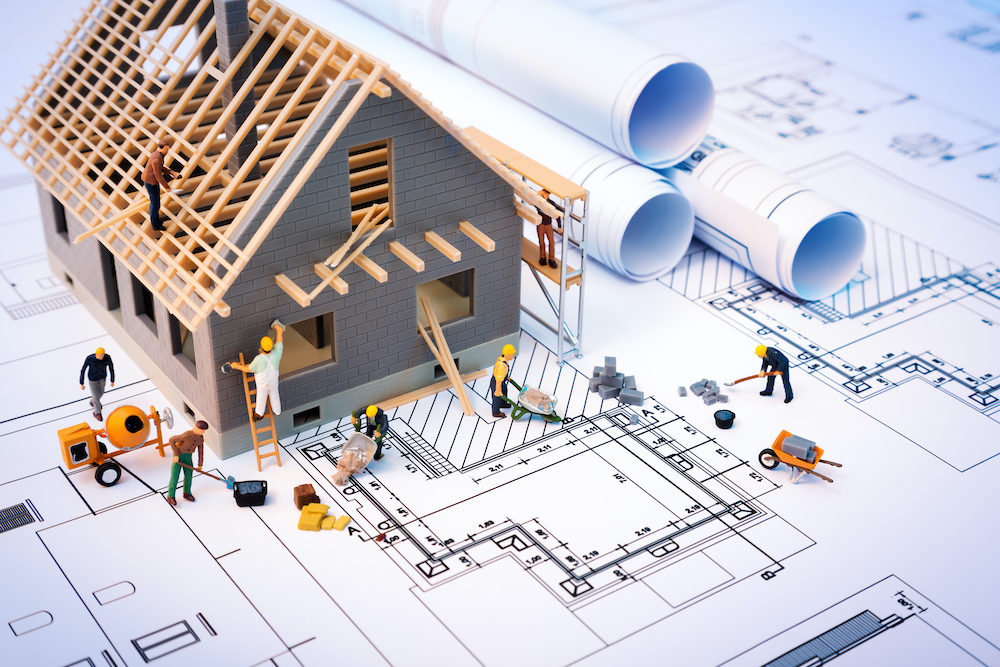 Splurge on Appliances to Save in the Long Run
Although it's a good idea to find compromises on some elements of your new home, sometimes the more initially expensive option can save you money in the long run. The cheapest options on larger appliances such as refrigerators, washing machines, and dishwashers may save you a few dollars in the short term, but repair, maintenance, and replacement costs can outweigh your savings.
DIY Wherever You Can
One of the best ways to save money and to make your house look like a home, you'll need to add a few projects to your list. These include:
Interior painting
Staining wood trim
Installing decor
Lighting
Plumbing
Landscaping
You can cut costs by doing these projects yourself, rather than having your builder or a contractor do them.
Before you decide to DIY, make sure you account for the time you will spend on each project and factor in your skill level with the task. This will help you decide whether spending money to have it professionally done is justified.
Use RebateKey to Save on All Your Homeownership Needs
With so many decisions to be made on your home-building journey, it can be difficult to know whether you're making the right choices. But, if you use our tips, you navigate the process easily and save a little money while doing it.
If you're looking for easy ways to save money in all aspects of your life, use RebateKey to unlock rebates, coupons, and savings on every purchase. Whether you're looking for items to use in building your new home or just need to make purchases for everyday life, RebateKey can help you find the best deals available on a variety of online platforms. Sign up today and start saving!
Sources:
www.familyhandyman.com/article/building-your-own-home-money-saving-tips/
www.moving.com/tips/how-to-save-money-on-new-construction-home/
https://resources.realestate.co.jp/living/5-space-saving-ideas-from-japan-for-a-small-home/