There's a reason college students are known for being broke—college is expensive. Beyond the cost of college tuition, there are also books, housing, entertainment, transportation, and food to pay for.
However, it's possible to avoid the stress of falling short on cash while you're a student.
You're probably feeling pretty skeptical right now. How are you supposed to save money when expenses lurk around every corner? Don't fret—all it takes is a little savvy spending and you'll be scoring deals and college savings all around campus.
We've put together this quick, simple guide to show you how to save money in college while also having a fun, fulfilling experience – no ramen noodles involved. Keep reading to learn more.
#1 Use that Student ID
Your student ID is your magic passport to savings both on and off-campus. Local stores, restaurants, museums, and movie theaters often offer student discounts. You can even get deals on electronics like laptops and cellphones with your ID.
So, where does your ID function like a coupon?
Many higher education institutions have a list of places that give discounts on the student life webpage. It also never hurts to ask if there's a student discount available when you're out on the town or shopping for necessities.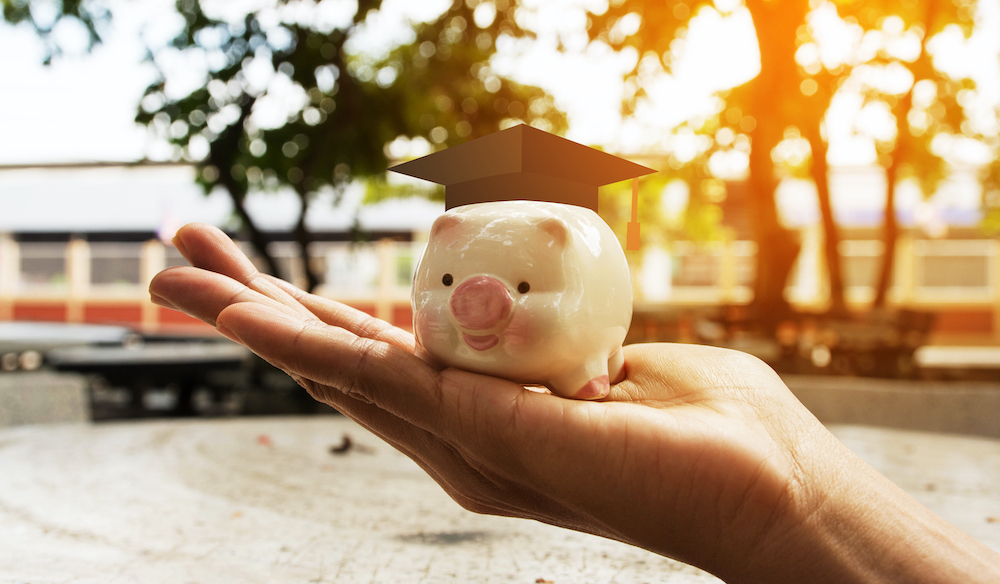 #2 Stop Paying Full Price for Textbooks
Your college campus bookstore is convenient because it's right there on campus and has the books you need in stock. However, you'll pay a hefty premium for this convenience. Instead of buying new textbooks from the bookstore, you can save a huge chunk of money by:
Renting your textbooks – Depending on the textbook rental service you use, you can save up to 80% on books by renting instead of buying. While there are some books you'll want to keep, such as those related to your major, most will only be used for one class. Why pay full price for a book you won't ever crack again?
Buying used textbooks – If there's a book you know you'll reference even after you finish the class, go ahead and buy a used copy. It's not as cheap as renting, but will still save you money over buying a new copy. It's also better for the environment.
Don't forget to see if your student ID confers an additional discount at your used bookstore of choice!
#3 Get into Vintage Shopping
Textbooks aren't the only thing you can save on by buying used. A quick search online will present you with oodles of options for gently-loved furniture, school supply items, clothing, dishes, cooking utensils, and more.
Most college campuses have thrift stores nearby. Not only will you stick to your budget and feed a spending habit, but you'll also find some amazing deals on fun vintage outfits to impress your classmates.
#4 Bring a Bike
Getting off campus has its perks. If you're looking to beef up your bank account, stop shopping for necessities at the student center and head into town.
Hitting the grocery store to stock up on snacks instead of impulse shopping from vending machines or coffee shops is one of the easy ways to save money. While you're at it, buy toiletries and school supplies at the local pharmacy.
The best way to get around while you're in school? Instead of bringing your car to campus or spending money on expensive Lyfts, invest in a bike. You'll save on car costs (and have a convenient way to get to class if you happen to sleep in every so often). The additional exercise is an added bonus.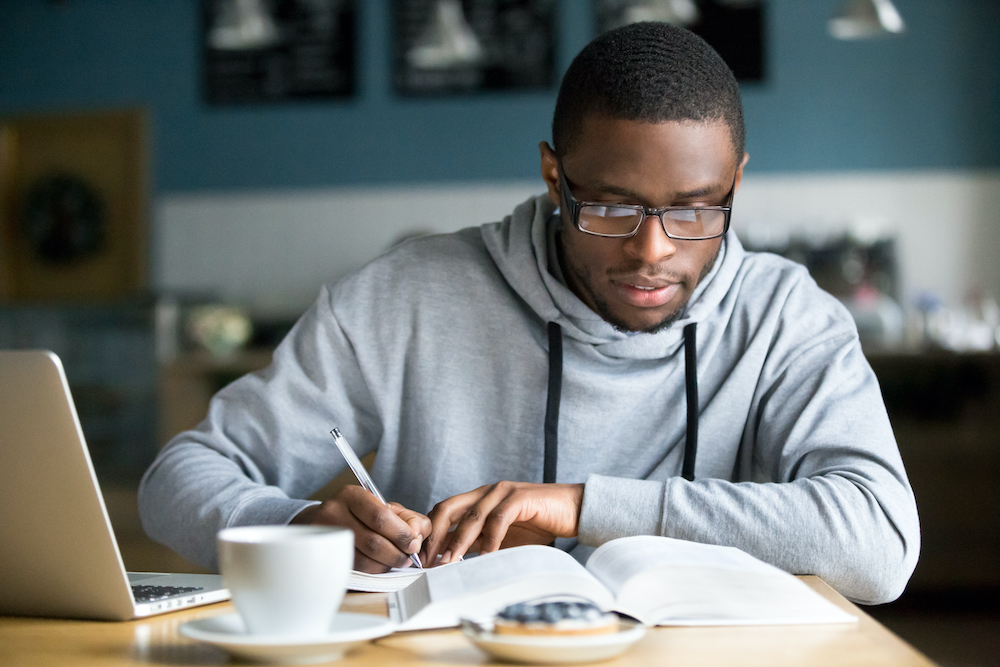 #5 Utilize Campus Services
College campuses are hives of useful services. You pay for these with your tuition, so use them! Some awesome things you can find on many campuses include:
Free printing in the library or computer lab
Free tutoring
Free access to the campus gym
Fun, free events such as movies, comedy shows, guest speakers, game nights, and more
Cosmetology students offering discounted beauty services
Free food
#6 Find a Roommate (or Two)
Most students live on campus for their first two years of college. After that, many choose to navigate the world of off-campus housing. Having a roommate (or several roommates) will cut your living expenses significantly. You can split the costs of:
Rent
Groceries
Utilities
Streaming services
Internet
Cleaning supplies
One important tip? Before moving, establish clear expectations for splitting costs. You don't want to be left footing the bill if someone isn't spending money on their share.
#7 Know the Academic Rules
Speak with your advisor to find out if you can save money and time by testing out of some of your general education requirements. CLEP tests are one of the most common ways students get ahead, taking a test instead of devoting hours and thousands of dollars to a class.
Another way to save money on general education classes is to take them at a community college. Just make sure you can transfer the college credit and use them toward your degree. You're going to have to take these classes, so you might as well save money while doing so.
Save More with RebateKey
See a pattern? As a college student, the best ways to save money involve creative ways to avoid paying full price for the experiences and items you need from day to day. If you're a savvy shopper, you can save on necessities and free up financial resources for everything from your next outfit to your next weekend getaway.
Want to save money while you're shopping online? Signing up for RebateKey only takes a few minutes. You'll get rebates, coupons, and cashback at many popular retailers that you shop online. And that extra cash in your wallet means more college fun for you. 
Now that you've studied up, start saving with RebateKey.
Sources: 
https://studentloanhero.com/featured/rent-college-textbooks-save-money/