You may have come across the "Collectible" label when browsing certain items on Amazon, especially books.
So, what exactly does "Collectible" mean, and does it really matter?
Quick Summary
---
In this post, we will expand upon:
What collectibles are
What does it mean for buyers
What does it mean for sellers
Some tips for Amazon sellers to sell collectibles effectively
So without further ado, let's get into it.
What are Collectibles on Amazon?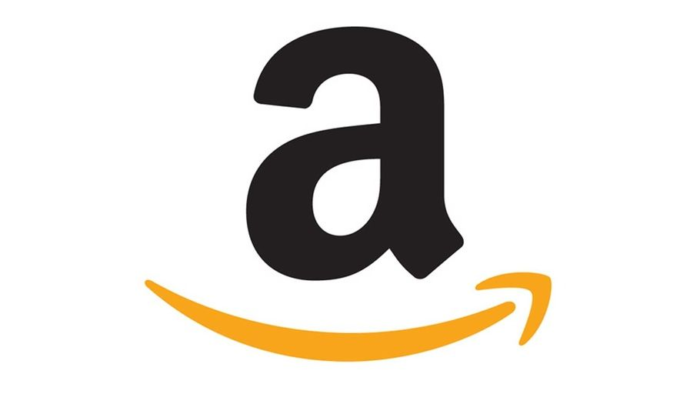 Essentially, a collectible item can be anything that is rare or difficult to purchase regularly.
This could be a limited edition item that isn't sold anymore, an item that may have been sold only at a particular venue (For example, band t-shirts that were only sold at a specific concert), etc.
This label is particularly common when it comes to books that are sold on Amazon.

When we look at the example of books, some types of books that can be termed as collectible are:
Books that have been signed by the author
The first printing of a book
An uncorrected proof copy of a book that is now out of print
A rare collectible copy
A rare copy with different cover art than the original
Books that fall into one of the categories listed above can then further fall into any of the four groups given below:
Collectible-Like New
Collectible-Very Good
Collectible-Good
Collectible-Acceptable
As you can probably imagine, this refers to the condition of the book.
Collectors often pay premium prices to have limited or rare copies of items and if the item is in good condition, that can greatly increase its value.
Collectibles and Buyers
Let's keep going with books as our example for this section.
As a buyer on Amazon that is looking for just the regular version of a book, it's a good idea not to go for a version that is "collectible".
This is because collectible versions are often priced much higher than regular versions due to their rarity. If you're just looking for the book to read, then you would be much better off looking for the regular version as it will most likely be much cheaper.
If you're looking for collectible books, then this is just the thing you need.
However, it can be a good idea to scour the internet and find other people who might want to sell the same collectible version. There's a chance you may find a seller that is selling it at a lower price (and perhaps, even in better condition).
As a collector, the condition of the product is highly important.
Collectibles and Sellers
We're going to continue to use books as our example for this section as well.
Moreover, as a seller that is selling a collectible version of a book (or any type of product, for that matter), it's highly important that you are completely honest about its condition.
As we mentioned above, the condition of the product is highly important to buyers.
Hence, if you provide false information regarding the conditions of your product, it won't do your seller rating any favors.
Most likely, your customer will give you a bad rating. In fact, they may even report you and ask for a refund.
Ensure that you are truthful about any signs of wear and tear along with anything else that might be wrong with the product.
If it's a book, make sure to mention things such as scratches on the cover, bent pages, etc.
When it comes to other items such as collectible toys and games, make sure to specifically mention any malfunctions, scratches, or accessories that may be missing.
Tips to Sell Collectibles on Amazon
If you're going to be selling collectibles on Amazon, there are certain considerations you should make in order to make your business profitable.
We've listed some tips for new Amazon sellers that may want to sell collectibles on the platform.
Let's get started.
Look out for Amazon Shipping Rates
When selling collectibles not just on Amazon but anywhere, your top priority should be the profit you're likely to make.
After all, as a collector, you may have spent a hefty sum acquiring your collection or you may have potentially spent a ton of time and effort tracking down rare versions of certain items.
Thus, you definitely want to get a return on that investment of money, time, and effort.
Firstly, look at the type of products you'll be selling and consider Amazon's seller shipping rates.
Depending on the dimensions and weight of your products, the shipping costs will vary dramatically. Hence, you should be aware of approximately how much you will have to spend on the shipping and price your products accordingly.
You can consider going for Amazon's FBA program as this might be very helpful to your business. You won't have to worry about packaging and shipping your products to buyers. Amazon will handle all of that for you.
Individual Seller Account or Professional?
When selling on Amazon, you have the option to choose between either an individual seller account or a professional seller account.
Your choice will depend on the number of items you're expecting to sell each month.
If you expect to sell less than 40 items per month, then you should stick with the individual seller account.
In case you expect to sell more than 40 items per month, then you should opt for the professional seller account.
The professional seller account has a $39.99 per month subscription fee. However, you are not charged a commission fee for every item you sell as with the individual seller account.
When you have an individual seller account, you don't have to pay the subscription fee but you have to pay $0.99 to Amazon for every item you sell.
Have Realistic Expectations
While Amazon definitely has the highest customer reach out of any other online retail marketplace out there, it's not exactly the platform people go to when looking for collectibles.
This is why it's important to have realistic expectations regarding the number of sales you'll make each month.
Alternatively, you can choose to post your items on other platforms where selling collectibles is more common.
Some examples would be Etsy for hand-made products and eBay for rare or one-of-a-kind items that are not sold anymore.
Wrapping Things Up…
So, that's what collectibles on Amazon are.
Collectibles can be quite fun as there's definitely a special feeling you get when you buy something that is rare or something that not a lot of people have.
However, if you're just looking for a regular version of the item, it can be a good idea not to go for the collectible since it might be much higher priced.
What do you think of collectibles being sold on Amazon? Let us know your thoughts in the comments below.