Over the years, retail giants such as Amazon have been constantly optimizing their operations to stay ahead of the curve.
This not only requires you to identify new strategies but also benchmark them to study their growth and effectiveness.
Quick Summary
---
In this post, we will expand upon how Amazon has streamlined its supply chain operations and Management Information Systems (MIS). Additionally, how benchmarking helped them achieve it.
Benchmarking is essential to analyze the performance of Management Information Systems (MIS) within Amazon's supply chain infrastructure.
Let's get started on how it all works and how the performance is measured.
What is a Benchmark?
Before we talk about Amazon's supply chain operation and how its performance is analyzed, let's talk about benchmarks.
Benchmarks can be thought of as reference points that are utilized to compare your system's performance against the performance of others.
Please note that "others" can refer to a number of things such as a competitor's system or even a previous iteration of one's own system. They can also simply be measured against the industry's best practices.
Benchmarking is typically used to study and compare costs, quality, speed, customer satisfaction, among many other factors.
What would a Company Like eBay or Amazon be Constantly Benchmarking?
So, online retail giants such as eBay and Amazon constantly benchmark the efficiency and effectiveness of their Management Information Systems (MIS).
It's essential for companies like Amazon whose marketing aspect affects a majority of their business to have efficient and effective MIS. This is because they will directly determine the effectiveness of Amazon's staff at the managerial level overall.
If their MIS is slow and rudimentary, communication will be affected at all levels.
Feedback will be slow and the company won't be able to adapt to changes at an effective rate.
Hence, it's of paramount importance that these benchmarks are run regularly and studied rigorously to keep a check on effectiveness and efficiency.
Benchmarks are always run every time a major change or feature is added to the MIS. In addition to that, they are also regularly run regardless of any major changes too.
The MIS benchmark aims to monitor and process the data of a company. This enables it to highlight target areas that play a role in managerial decision-making, which keeps the company afloat.
Strategies Employed by Amazon
In this section, we will delve deeper into what unique strategies enabled Amazon to rise to the top.
In addition, we will also discuss how benchmarking was utilized to ensure these strategies are effective in achieving their long-term objectives.
Revolutionary Delivery Strategy
Amazon Prime was a service launched by the online retail giant all the way back in 2005.
For an annual fee, customers could get access to two-day shipping.
This two-day shipping was made possible through countless Amazon warehouses strategically built throughout the United States.
So, when you order an item that has two-day shipping, it's delivered to you from an Amazon warehouse that is nearest to your location.
We believe that you can already see how benchmarking must have played a huge role in this whole process.
No one had even done shipping this fast and of this scale before. Hence, it was essential that the supply chain operations and management systems of these operations were constantly analyzed.
This was done through regular benchmarking and before its competitors even knew what was happening, Amazon was now dominating the online product delivery marketplace.
They had perfected their strategy for two-day shipping which enabled them to focus on their next phase.
While their competitors were still scrambling to keep up with two-day shipping, Amazon went ahead and introduced same-day delivery.
It started off as one-hour delivery but was later changed to two-hour delivery known as Amazon Prime Now.
Amazon's two-day and same-day shipping methods depend entirely on their own internal logistics.
Amazon is highly aware of this which is these systems are constantly tested and benchmarked to ensure their work with maximum efficiency and effectiveness.
Strategic Placement of Amazon Warehouses
Amazon has 110 fulfillment centers across North America with over 800,000 employees.
To ensure that their promises of two-day shipping and same-day shipping are effectively fulfilled, Amazon has positioned its warehouses close to urban cities and metropolises.
Furthermore, Amazon has spent years studying and analyzing which cities have more demand for what items.
Hence, different fulfillment centers don't all necessarily have the same inventory of items. Sometimes, they will vary depending on what items are more commonly ordered from the cities near a certain fulfillment center.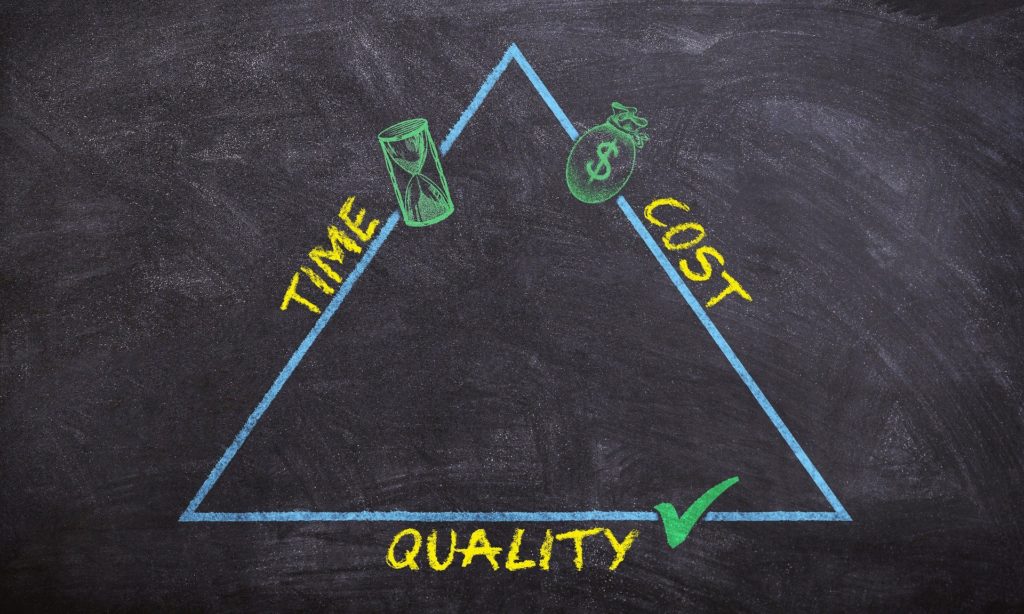 How Benchmarking Can Help You as an Amazon Seller?
Looking at the examples above, it's easy to understand the importance of benchmarking and see how it may be used to improve your seller performance.
The most rudimentary form of benchmarking as an Amazon seller would be to just routinely keep an eye on your seller performance metrics.
Ensure everything's below the recommended thresholds and if something isn't, take steps to amend it.
Amazon's recommended thresholds are the most basic comparison you can have but other than that, you can consider asking any friends or colleagues who are also Amazon sellers.
If you know someone who has done a better job of maintaining stellar seller performance metrics, it can be a good idea to talk to them and see how they differentiate themselves.
Wrapping Things Up…
So that's why companies like eBay and Amazon are constantly benchmarking different aspects of their operations.
Not only to ensure that they work properly but also to innovate and identify areas where components could evolve to make the processes more effective.
What do you think of benchmarking? Let us know your thoughts in the comments below.