If you use Amazon regularly, you may have bought an Amazon gift card for a friend or family member as a treat.
This can be exciting and you may want to know if they've availed it and what they may have used it on.
Quick Summary
---
So, can you find out when someone has redeemed an Amazon gift card you gave them and what they used it on?
This post aims to find that out…
Can You See Who Redeemed an Amazon Gift Card?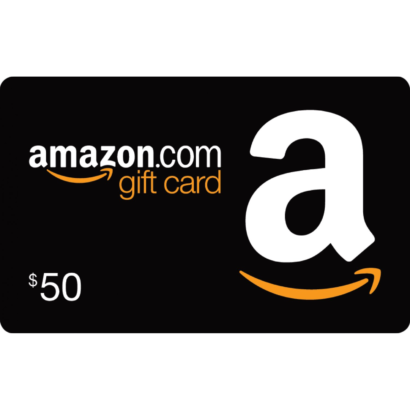 Unfortunately, you cannot find out who redeemed an Amazon gift card or if they've even redeemed the card at all.
The only way to find out if someone has used an Amazon gift card that you gave them is to simply ask them.
Security is a priority for Amazon.
This is because Amazon takes great care not to disclose any type of personal information regarding its customers to other customers (or anyone else for that matter). This includes any type of gift card activity as well.
You will agree that this is actually a good thing because Amazon wants to keep its customers' activity on their website secure. 
It's similar to giving cash to someone on their birthday or graduation; Once you've given them the cash, it's really up to them what they want to do with it.
However, if you're that curious about what someone bought with the gift card you gave them, you can simply ask them. 
It's important to note that it works both ways. If someone gives you an Amazon gift card, you can add it to your account and buy whatever you want with it without anyone knowing what it is.
Important Facts to Know About Amazon Gift Cards
You can personalize gift cards. This is especially useful if you plan to give the gift card to somebody as a, well, gift.
These customizations can include a name (yours) as well as a custom message that you'd like to send to them. It can be a very sweet and thoughtful gift for someone and saves you the hassle of trying to buy an actual gift.
It's always difficult trying to determine what someone would like as a gift, so it's actually a very good idea to just send them a gift card with a sweet message and let them buy whatever they want on their own.
Amazon gift cards can expire. It's important to know that gift cards can expire so it's a good idea to redeem them as soon as possible.
When you redeem a gift card, the gift card balance gets added to your account and you can then use that money to buy whatever you want from Amazon.
Although gift cards do expire. The expiration period is quite long and lasts up to 5 years after purchase. 
It's also important to note that while they do expire after 5 years, their value starts to depreciate after 12 months of purchase due to monthly charges on your account.
What Should I Do if My Amazon Gift Card gets Misplaced?
If you've lost your Amazon gift card, it's a good idea to contact Amazon customer support and let them know.
Inform them that you've misplaced the gift card and provide them with the gift card number (serial code).
Amazon will be able to track your purchase of the card and if everything checks out, they will cancel the misplaced gift card and credit the corresponding gift card balance to your Amazon account.
Wrapping Things Up…
Curiosity can definitely get the better of us when we send a gift card to someone. It's a joyous feeling and it only makes sense to want to know what someone bought using the gift card you sent them.
While you cannot find that out on your own, we feel it's definitely for the better because account security should definitely not be compromised in any case.
We recommend that you just ask the person you sent the gift card about what they bought with it. This can lead to a joyous conversation with the person you sent it to. 
What do you think of Amazon gift cards? Have they brought you any value? Let us know in the comments below.