If you are thinking about which stocks could be the next Amazon, this guide has everything you need.
Amazon is an e-commerce giant that has a global footprint of over 150 million paying customers around the world, which makes it difficult for other countries to reach its position.
However, some noticeable companies are doing comparatively well and are giving tough competition to Amazon.
Read this in-depth guide to find out about those companies. We have included all the necessary information you need before you decide which company you want to invest in.
Quick Summary of This Guide
---
This guide has a complete list of all the U.S based and international companies that have the potential to become the next Amazon.
We have also given tips on what the right time to invest in a company is, the market share for each brand, and why you should invest in that company.
Read this guide for a complete in-depth review…
Amazon has really set the mark for e-commerce and retailers.
Stakeholders who invested their finances in Amazon have now generated massive returns.
Now because of Amazon's overall success, investors have been looking for alternate companies that could become the next Amazon.
It is important to understand that it is nearly impossible to predict the fluctuations in the stock market. However, there are some companies that have captured our attention.
If you want to invest in a company and are confused about which one will give you guaranteed revenue, read this guide carefully.
We have listed a complete overview of the top-ranked companies that could become the next Amazon.
Next Amazon Stock In The U.S – Here's What You Need to Know
Pinterest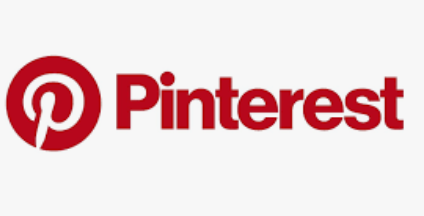 You all must have used Pinterest at least once in your life. This unique social media network allows its customers to create, share, and save content from the internet.
Many investors think because of the growing visibility of Pinterest, it could be the next Amazon because of its potential to grow.
Even though Pinterest has not maximized its ad revenue as yet, they still display advertisements across social media platforms such as Facebook. 
Pinterest has shown its interest to become an e-commerce platform. However, despite their expansion potential, their stock price has slowed down significantly in the second half of this year.
We understand, as an investor, this may sound risky, but we are sure that the market stock for Pinterest will increase in the future, which is why now would be a great time to invest in the company.
Airbnb

Airbnb has completely changed the travel industry and could potentially become the next Amazon.
The company initially became public in 2020 reaching out to a massive global marketplace skyrocketing their stock prices.
However, the pandemic has significantly decreased the demand for travel companies, which has negatively impacted their market share.
But we have no doubt about their stock value increasing in the future. We highly recommend investors put their trust in their company.
RealReal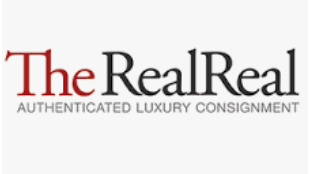 RealReal is a U.S based luxury consignment company with 11 brick and mortar locations.
This company has a rather unique approach. Their main focus is to make luxury goods more accessible for their users.
The company regularly updates its inventory, which attracts more buyers and creates brand loyal customers in the long term.
In 2019, the company hit its peak, however, its stock price slowly decreased in less than a year.
Despite their stock prices decreasing, their revenue and growth sales have surprisingly been consistent.
If you are an investor, this might be the best time to invest in the company.
What Are The Next Amazon Stocks? – Four Stocks That Infiltrate The International Market
According to Variety.com, Amazon has a market cap of $1.5 trillion and serves over 150 million Amazon Prime members around the globe according to the recent earnings report.
So trying to reach up to Amazon's position is easier said than done.
With that being said, let's take a look at Amazon's close competitors that serve the international markets that Amazon has not so successfully reached as yet.
Mercadolibre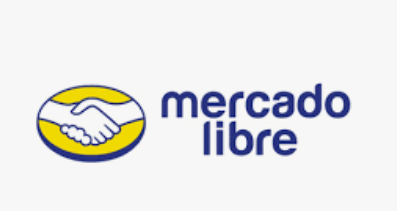 If you want to invest in a business that has a similar model to Amazon, we highly recommend Mercadolibre. This company could be the next Amazon for Latin American countries.
Initially, they launched their online marketplace in 1999 to Spanish and Portuguese-speaking customers. However, now it has become a huge ecosystem with sales growth generating up to $1billion worth of annual revenues.
During the coronavirus pandemic, Mercadolibre's revenues went over $68.55 billion. Not to mention, their revenues are still growing, making it a close competitor to the largest companies, including the e-commerce giant Amazon.
Here are a few notable features of Mercadolibre:
They run online classifieds for real estate.
You can also invest in a classified for cars
They have a mobile app that retailers can use
They have a payment processing system that is integrable with Fintech
Mercadolibre offers a wide range of online operations
In comparison to Amazon, Mercadolibre has a slower growth rate with an incredibly high market cap of 68.55 billion. This means not all investors can easily access a share.
However, in comparison to February, their stock market share has dipped significantly, which means it might be a good idea to invest in the company.
Alibaba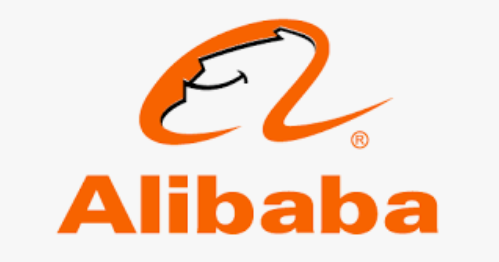 Now we've all heard about Alibaba but did you know that this company could be the Amazon of China?. This technology-based company offers massive amounts of gains to its stakeholders.
Alibaba was strategically marketed so that it remained dominant in Southeast Asian countries. After Alibaba went public, it became the only company in the world with the largest Initial Public Offering (IPO) of $231 billion.
This allowed Alibaba to compete with eBay and Amazon.
Moreover, their artificial intelligence, fintech, and cloud computing features allowed them to emerge during the coronavirus pandemic.
There is no doubt that the Chinese market has massive potential. Despite their struggle, they have been able to maintain their revenue, growth, and sales.
Their prices are currently low, we can vouch that their stock will go back again, which is why this would be the best time to invest in the company.
Otto

Otto GmbH & Co KG started up as a mail company in Hamburg, now it is competing to become the next Amazon of Germany.
Their high-end product shipment and distribution networks are the key foundations of this multichannel retail business.
To expand their business, they are now branching into other technologies including cloud computing, artificial intelligence, and blockchain.
Rakuten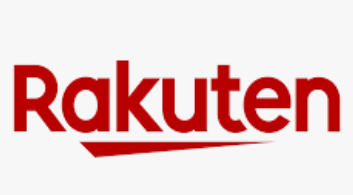 Rakuten focuses on developing technologies and is growing to become the next Amazon of Japan.
You would be surprised to know that Rakuten customers handle their logistics, customer services, inventory, and operations themselves.
This allows them to have a more flexible and freer marketplace in comparison to Amazon.
Top 5 Companies That Could Be the Next Amazon
There is no doubt that Amazon has significantly expanded its reach, which makes it difficult to replicate its formulas.
However, these 5 companies have shown an incredible amount of potential.
Let's discuss them in detail.
Square (SQ)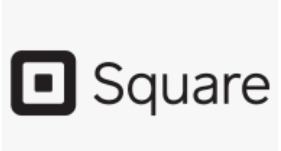 Square (SQ) shows excellent ability to expand its business. They have been able to reach out to a global audience following Amazon's footsteps.
According to the Trading Letter, Square stock has shown over 3% growth compared to last year.
Experts predict that in the next five to ten years, Square (SQ) could be the next Amazon.
JD.com (JD)

JD stock is the closest rival to Alibaba. They follow an Amazon-based model and have partnered with huge companies including Walmart.
Their inventory and supply chain management is remarkable, which gives them an edge over other companies.
There is no doubt that their strategies will benefit them significantly in the long term. By expanding their addressable market they could become China's next Amazon.
Shopify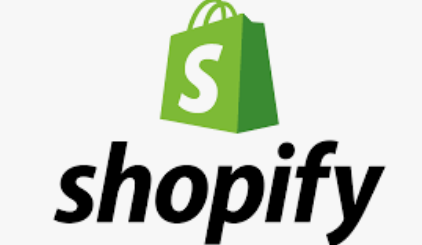 There is no doubt that Shopify has an incredibly dominant position in the market. They offer great deals to small businesses in the e-commerce market.
This allows a large number of small-scale companies to compete with Amazon.
Shopify has a great international market image too. They generate strong returns through their overseas sales. Investors have been able to generate over 29% increase in profit.
Roku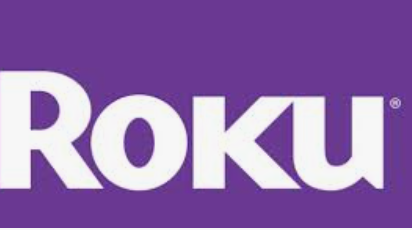 Roku has really made its way up in the market.
After research, we found that Roku is the third-largest distributor of goods in the U.S and is still continuously gaining viewership.
According to thetradingletter.com, Roku already has over 27 million views.
Whole Foods Market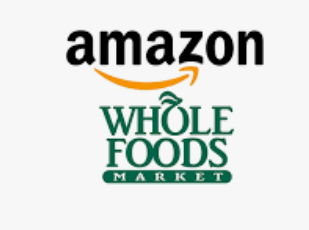 Amazon managed to enter the whole food market by integrating its services with Whole Foods. According to Slate.com Amazon has spent over $13 million to purchase this supermarket chain.
Whole Foods has a smaller market cap in comparison to Amazon. However, CNBC reports that after Amazon's integration with Whole Foods, their market cap has massively increased by $15.6 billion.
So there is no doubt that Amazon-Whole Foods Market is a great place to invest in. They are currently planning on opening up in many countries around the globe. The recognition will only increase their stock values.
We would suggest you invest in this company since there is no doubt about Amazon's performance and consistency.
Workday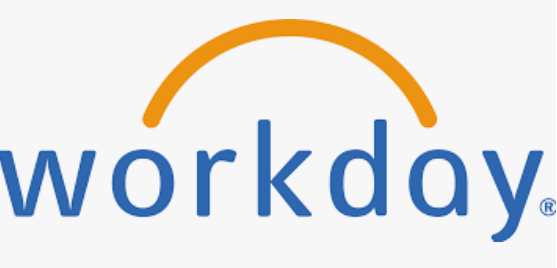 Without a doubt, Workday now seems to be the new enterprise software version of the market giant, Amazon.
Their consistency and legacy have led them to an over $36 billion market cap, and they're only getting started.
Even though Workday might not be able to grow as much as Amazon, it seems like their strategies to attract corporate customers are working.
Should You Invest In The Next Amazon Stock? – Complete Overview
It can be difficult to accurately predict what the next Amazon might be because the nature of Wall Street is always changing. Not just this, Amazon Web Services cover almost all markets, which makes it difficult for smaller businesses to reach their position in the market.
The market stocks mentioned for all the companies in this guide are likely to increase in the future, which is why it might be a smart idea to invest in them.
If you want to get returns in the future, we definitely recommend investing in Amazon stock.
What Is The Next Amazon Stock – Final Verdict
Market entrepreneurs and stock market analysts thoroughly evaluate the growth for Amazon. This allows them to identify similar patterns other wholesale or retail companies might show before they decide to invest in one.
If you're an investor who is interested in understanding which company might be the next Amazon and why this guide has everything you need.
Read the instructions carefully, in case you have any queries, leave a comment so we can reach out to you.