As an Amazon seller, receiving negative feedback can be devastating to your sales, profits as well as your Buy Box percentage.
However, as a customer, you may want to remove negative feedback once a seller has fixed whatever issue you were facing.
Quick Summary
---
In this post, we'll go over how you can remove negative feedback as a customer as well as tactics you can employ to get negative feedback from customers removed as a seller.
The Difference Between Seller Feedback and Product Reviews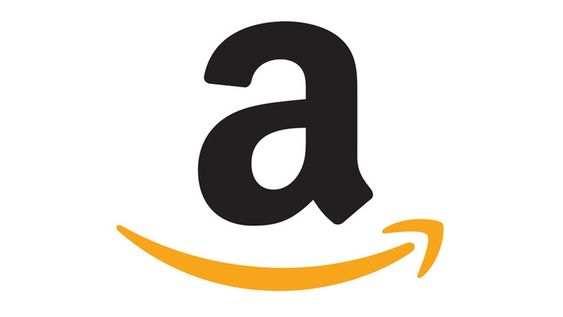 Many Amazon sellers as well as buyers don't know the difference between seller feedback and a product review.
It's important to know the difference because they have differing consequences for sellers.
A Product review is what shows up on the product listing on Amazon and is meant to be about the product that was ordered by the customer.
On the other hand, seller feedback is not shown on the product page but rather, it's displayed on the seller information page. It's meant to be a review of the service and overall buyer experience provided by the seller. Not a specific product that was bought.
No matter what type of seller you are (FBA, FBM, wholesale, private label, arbitrage, etc.), it's important to keep your feedback rating high.
This is because Amazon has certain thresholds that sellers need to maintain in order to keep their accounts active.
How to Remove Submitted Feedback as a Customer – Step-by-Step Guide
As a customer, you may have had a bad experience with a product and chosen to leave negative feedback for the product on Amazon.
Sellers typically take great notice of negative feedback and take steps to amend whatever buyers may face with their products.
Thus, once a seller has fixed whatever issue you may have faced (such as by sending you a replacement free of cost, etc.), you may want to remove your negative feedback.
The feedback that you leave as a customer on Amazon cannot be edited but it can be removed.
In order to remove third-party seller feedback, take the following steps:
Go to your submitted feedback.
Find the feedback that you want to remove and click "Remove" next to it.
Amazon will ask you the reason for removing your feedback. Select the appropriate one and then, click on Remove.
How to Remove Customer Feedback as a Seller – 2 Ways
As an Amazon seller, negative feedback can harm your online business in a number of different ways.
For now, let's get into how you can get negative feedback removed from your Seller information page through two different approaches:
1. Contact Amazon to Remove Feedback
The first way of removing negative feedback is to submit a feedback removal request directly to Amazon using Amazon Seller Central.
It's important to note that you can't just submit a feedback removal request for every negative comment you get and expect it to be removed.
Amazon will only approve feedback removal if they feel that a customer has violated Amazon's policies.
For example, Amazon will remove customer feedback if they have used obscene language or included personally identifiable information.
Most importantly, you need to remember the differences between product reviews and seller feedback that we discussed above in this post.
Amazon has stated that seller feedback should not be related to any single product and should be about the buyer experience that the seller provided.
This can be the key to getting a lot of negative feedback removed as many customers don't know the difference between the two. If a buyer gives transaction feedback about a specific product as seller feedback, you can submit a request to Amazon to get it removed.
According to Amazon guidelines, product reviews should be added to the product review section and not to seller feedback.
So, how do you submit such a request to remove negative feedback to Amazon? All you have to do is follow these steps:
Select Account settings.
Go to Orders
Go to Customer feedback problems.
Comment on why you think a specific comment should be removed and submit it.
A simple example of a message you can write to remove received negative feedback is given below:
I've received feedback from [buyer's name] on [order number] and feel it belongs in the product review section. Could you please remove this comment from my feedback profile?
Here is the comment in question: "[insert comment]"
Thanks
If Amazon agrees to remove negative feedback, you'll receive a message from Amazon that will look something like this:
2. Contact the Customer to Remove Feedback
You can also personally contact a buyer in order to get them to remove feedback but this is a slippery slope.
You have to be very careful about abiding by Amazon guidelines as you may run the risk of getting your account suspended if you don't go about it properly.
For example, you cannot offer a buyer a full refund in exchange for them removing feedback from your page.
You can contact the buyer personally and ask them about the problem they encountered.
For example, if their order shipped late, you can apologize and offer a partial or full refund for any shipping fees they may have encountered.
Once you have resolved their problem and the buyer is happy, you can politely ask them to remove the negative feedback. It's important that you do not connect the refund to the feedback removal.
Any sort of coercion, feedback manipulation, or quid-pro-quo agreements are violations of Amazon's policies and you need to be very wary of them when speaking to customers.
If the feedback does not break any of Amazon's guidelines and you don't hear back from the buyer within a reasonable amount of time, you can consider responding to their negative comment on your page.
A simple strategy is to apologize for failing to meet their expectations and elaborate on what you're doing to prevent it from happening in the future.
A buyer can leave feedback for up to 90 days after the purchase date.
Amazon or the buyer can remove the negative feedback within 60 days of it being posted. Once that period is up, the negative feedback cannot be removed by Amazon or the buyer.
Quick Tip: To see your current feedback rating, go to "Manage your Rating and Feedback" within the Reports section.
Wrapping Things Up…
Removing negative feedback can definitely be stressful as a seller but with the right approach, it's definitely not impossible.
While managing feedback from buyers can be overwhelming, it's definitely not something you can ignore as feedback plays a major role in your sales, profits as well as in who gets the elusive Buy Box.
What approaches do you use to get buyers to remove the feedback that may be negatively affecting you on Amazon? Let us know in the comments below.