Amazon had its humble beginnings back in the 90s as an online book store and now, it has become the largest online retail marketplace in the world.
What type of strategies did Jeff Bezos (Amazon's CEO) apply with his company to bring it to this point?
Quick Summary of This Guide
---
In this post, we will take a deep dive into:
Amazon's e-business model
How the company operates
What its priorities are
What strategies it employs
So without further ado, let's get started.
Amazon is an Amalgamation of Many Different Business Models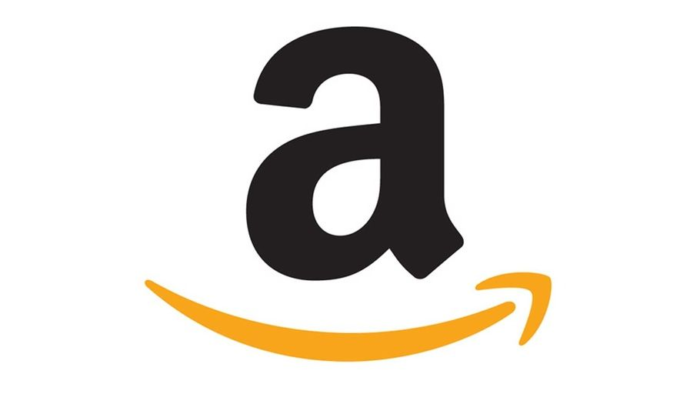 While it's true that, at its core, Amazon follows an e-commerce business model, over the years, Amazon has diversified to the point where it has many different branches that follow different business models.
For example, you have the Amazon marketplace which follows the e-commerce business model.
On the other hand, you also have streaming services such as Twitch.tv which can be thought of as a service supplier (SaaS).
Then there's Kindle Direct Publishing (KDP) which is the information publishing side of Amazon.
After that, you can find examples of subscription-based business models being utilized by Amazon when providing services such as Amazon Music and Amazon Prime Video to its consumers.
Amazon has done an amazing job of building up an enterprise that comprises both service suppliers as well as product distributors. This enables it to cater to the demands of many different types of consumer groups and gain revenue from many different sources.
The diagram below from Gary Fox sums up the many different facets of the online retail giant that is Amazon:
Source: Gary Fox
Amazon's Different Revenue Streams
Since Amazon offers many different services and employs a bunch of different business models that cater to different types of consumers, its revenue streams are numerous and different too.
This section aims to summarize all of Amazon's different revenue streams to give you a clearer picture of how Amazon operates as an online business.
The different revenue streams for Amazon are as follows:
Amazon Marketplace: This is their e-Commerce business model and it's what we immediately think of when we think of Amazon. The online retail marketplace still accounts for the largest chunk of revenue that the company receives coming in at over 50% of the total revenue of the company.
Amazon Kindle & Audible: This is pretty much Amazon keeping in touch with its roots. It started off as an online book store and while books are still being sold today on Amazon, Kindle eBooks and Audible audiobooks have become very popular. Amazon continues to adapt to changing customer demands and that's why it's on top.
Music, Video & Gaming: Amazon Music and Twitch.tv are just two examples of the company's SaaS business model. Another example is the Amazon Digital Game Store. Twitch.tv is by far the largest video game streaming platform in the world.
Amazon Web Services (AWS): This may be unexpected for the average person but Amazon Web Services are one of the most crucial parts of Amazon's business model. In 2020, it accounted for more than 13% of their total revenue and it is their primary profit driver. Amazon controls more than a third of the overall cloud market thanks to AWS.
Amazon Fire: This includes electronic products manufactured and sold by Amazon such as smartphones, Kindle Fire tablets, Fire TV sticks, and more.
Amazon Prime: Amazon's Prime membership is a yearly membership that costs $119 a year and provides its customers with unique benefits such as fast shipping, access to Amazon Fresh, and more. It also includes a subscription to Amazon Prime Video which is a close contender to Netflix when it comes to video streaming services.
Amazon Tickets: This portion isn't as significant as it has been discontinued now but while it was up, a small portion of Amazon's revenue did come from its global ticketing service.
Amazon Advertising: Another fairly significant source of revenue for Amazon is through its sponsored advertising on different online platforms. While the revenue numbers are nowhere near as large as Google or Facebook, it's still a significant chunk of Amazon's total revenue stream.
Jeff Bezos, The Flywheel Concept and Customer Obsession
If you were to watch any interview of Amazon's CEO, Jeff Bezos, where he's talking about how he runs his company, there's a high chance you will hear the term "customer obsession" more than once.
It's true that Amazon as a company highly values the customer's experience and you can argue that that's a major reason why it has propelled its way to the top the way it has.
Jeff Bezos came up with the Flywheel concept and customer experience is at the core of it.
So, what is the Flywheel concept?
In essence, it just means that the better you make the customer's experience, the more traffic and the more third-party sellers it will drive to your platform.
But why would you want to drive third-party sellers (who are competitors) onto your own platform? Isn't that a little counterproductive?
Well, it may seem so but another consequence of driving third-party sellers to your platform is that your platform will now have a much more extensive selection of products for customers to choose from. Hence, the customer experience gets enhanced even more.
Since many third-party sellers are handling shipping and customer relations on their own, it helps Amazon lower the costs of running their platform. As a result, it enables them to provide their customers with products at much lower prices.
Again, this is another instance where the customer's experience is enhanced yet again.
Source: Feedvisor
This creates an everlasting cycle where the great customer experience drives traffic and third-party sellers.
Then, thanks to these third-party sellers, the customer experience is enhanced even more.
Not so difficult to imagine how Amazon grew the way it did now, is it?
Benefits of the eCommerce Model
We mentioned earlier in this post how at the core of it, Amazon still has an e-Commerce business model despite its many different revenue streams and numerous services.
So, why does Amazon still opt for the eCommerce model despite offering so many other services?
Let's take a look:
There's virtually no limit to your inventory: With the assistance of technology and the ever-growing sellers on the platform, there's really no limit to the number of products you can sell. Furthermore, sourcing and shipping products are easier than ever in today's day and age.
It's much easier to control the customer's experience: With the help of sophisticated algorithms that can study customer behaviors, it's much easier to cater to the customer's experience to ensure they have the best time on the platform. Not only that but item suggestions and other strategies ensure that the customer buys as much on the platform as possible.
It's easy to innovate: In today's digital age, data is equivalent to gold. Amazon is host to over 350 million users in the world and arguably has the largest database when it comes to online consumers. This makes it super easy for the retail giant to make great strides in the online retail space before any of its competitors.
Low operational costs: An online business costs much less to operate and with low operational costs, you're left with a lot more money than you can invest towards research and development.
While it's true that the e-Commerce business model has a lot of benefits, the real takeaway here is that Amazon is in a position where they can take much more advantage of the model than a regular online business.
They have access to tons of data and they have sophisticated algorithms to parse through that data in order to determine the best course of action.
This gives Amazon an edge that no other company has.
Strategies Employed by Amazon
In this section, we'll go over Amazon's different strategies in terms of pricing, positioning, and sales to determine how it has been able to propel itself to the top of the online retail sphere.
Amazon's Positioning Strategy
We've mentioned several times above how customer obsession is at the heart of Amazon's core principles and how it strives to be a customer-centric company.
It largely achieves this through three means:
Providing customers with unparalleled convenience compared to its competitors
Providing customers with the lowest prices compared to its competitors
Providing customers with the best customer service compared to its competitors
As far as Amazon's success is concerned, it has pretty much succeeded in becoming the most customer-centric company in the world.
This claim can be confirmed through many studies and surveys such as one conducted by Feedvisor in 2019 which stated that out of 2,0000 shoppers in the US, 89% of them were more likely to buy from Amazon than any other online retail marketplace.
In connection to the findings of this survey, Kiri Masters wrote on Forbes that when customers have to buy a new product, almost 67% of them start their search on Amazon.
She stated that only 20% start their search on Google. Even the ones that start their search on Google, once they're ready to buy a product, 74% go to Amazon.
Amazon's Dynamic Repricing Strategy
We've all heard about how Amazon provides customers with unparalleled low prices that you really can't get anywhere else.
So, how does Amazon manage to keep their prices so low for all their products?
The truth is that it doesn't. It actually meticulously changes the prices of popular products to give you the illusion that all the products on the platform are priced low.
This is where Amazon's famous dynamic repricing strategy comes in.
Dynamic repricing refers to the process of constantly checking the prices of different popular products among your competitors and then reducing your prices below them.
It's important to note that Amazon only reduces the prices of extremely popular items that are being bought by the highest number of consumers.
Since the most common and popular items have lower prices than Amazon's competitors, this gives the illusion that all products on Amazon are priced low.
The truth of the matter is that dynamic repricing is not a new concept. It has been around for decades, if not hundreds of years.
So why has Amazon been able to utilize it to such a successful level?
The answer is data.
Amazon has access to the highest amount of data when it comes to consumers around the world and their behaviors.
Not only that but it has the resources to develop sophisticated algorithms that can parse through this data to give Amazon the best way to move forward.
This is why prices on Amazon change so frequently. They're constantly correcting themselves in order to have the lowest prices among their competitors.
While many people have applauded Amazon for perfecting the dynamic repricing strategy, critics of the platform have deemed the practice unethical and manipulative.
Benefits of Dynamic Repricing
Since Amazon is able to dynamically change the prices of their products in order to attract customers, this means they can use this to their advantage in a number of different ways.
For example, let's assume that the Toys category on Amazon is not doing so well compared to other online retailers. Amazon can easily amend this by lowering the prices of popular toys compared to its competitors.
This will ensure that traffic will be pulled towards the Toys category on Amazon and that it will flourish.
Amazon often uses its repricing strategy in this way in order according to whatever their long-term goals are.
Another great advantage of dynamic repricing is the fact that customers are aware of it.
Customers know that the prices of popular products on Amazon are constantly changing. In many cases, the prices of popular products change as often as every ten minutes.
Due to this, when an item is priced generously, customers are much more motivated to buy it immediately. This is because they don't want to end up waiting and the product's price rising.
Pitfalls of Dynamic Repricing
Dynamic repricing isn't all peaches and roses though. It does have some setbacks.
We mentioned above how many critical consumers feel that dynamic repricing is manipulative and exploitative. This can cause many customers to be turned off by Amazon and instead, look towards other online retailers.
Another disadvantage is that it isn't always 100% accurate. While it's true that Amazon's algorithms are some of the most sophisticated in the world, they still can't account for any external factors that could occur in the market.
Considering how overwhelmingly giant Amazon is, a mistake like that could definitely cause the platform a ton of revenue.
Amazon's Strong Values that Support its Business Strategy
Amazon's e-business model consists of a variety of different business models joined together to serve one giant commercial enterprise.
In order to support that e-business model, Amazon has instilled some strong values into its employees who help run it.
These values can be found on the Amazon website. They are listed as follows:
Customer Obsession (Starting with the customer)
Ownership (Looking at the long-term results and what is the best for the company)
Invent and Simplify (Expect innovation from the team)
Are Right, A Lot (Have good instinct, strong business judgment)
Hire and Develop the Best (Leaders develop leaders, hiring exceptional talent)
Insist on the Highest Standards (Raising the bar, ensuring high quality)
Think Big (bold direction, thinking differently)
Bias for Action (Speed, and calculated risk-taking)
Frugality ("There are no extra points for growing headcount, budget size, or fixed expense")
Learn and Be Curious (Always exploring and improving)
Earn Trust ("Leaders listen attentively, speak candidly, and treat others respectfully")
Dive Deep (Look at details, audit regularly, work at all levels)
Have Backbone; Disagree and Commit (Respectfully challenge others, don't compromise for social cohesion)
Deliver Results (Timely fashion, deliver quality)
In addition to this, Bezos has also gone on to state that an Amazon employee needs to be customer-focused and not competitor-focused.
This is because if you're competitor-focused, you'll have to wait for your competitor to do something and then react to it.
On other hand, if you're customer-focused, then this will allow you to innovate and become a pioneer within your field.
Amazon Web Services (AWS) and Why They're So Successful
We mentioned earlier in this post how Amazon Web Services are the main profit driver for the entire Amazon enterprise.
In the 2nd quarter of 2021, AWS brought in $14.8 billion in net sales for Amazon. And as we've mentioned earlier, it controls more than a third of the entire cloud computing market.
So, what exactly is AWS, and what makes it so successful?
Well, AWS provides a whole host of different cloud computing services to consumers such as:
Servers
Storage
Networking
Remote computing
Email mobile development
Security
And much more.
You can essentially break down AWS into three main services:
EC2: A virtual machine service from Amazon
Glacier: A low-cost cloud storage service from Amazon
S3: An online storage service from Amazon
AWS spans over 245 countries and territories which ensures the fastest speeds no matter where you are in the world.
In addition to speed, this also provides security as it allows Amazon to store your data partially across its many different servers across the globe.
With speed and security, there is also scalability that is provided by AWS. AWS is ideal for small and new businesses as it provides low-cost cloud storage services as well as low-cost migration services.
Then, once your business starts to get off the ground, AWS also provides services that aid in expansion and flexibility.
The Loyalty of Amazon Prime Members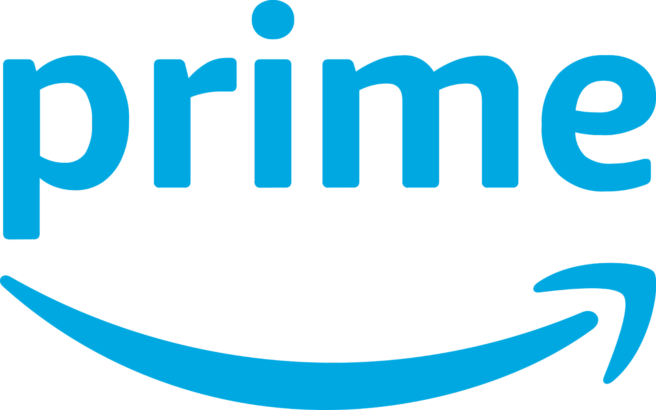 If you ever want a masterclass in how a loyalty program should be done, you should look no further than Amazon Prime.
For a fee of $119 per year, you get to be an Amazon Prime member. Now, being an Amazon Prime member comes with a ton of benefits.
These include:
Two-day shipping as well as same-day shipping
Access to Amazon Prime Video
Access to Amazon Fresh
Free Twitch subscription to a single channel
Lending-library services for Kindle users
Special discounts on certain products
Early access to flash sales
And much more features to enhance the customer experience.
Amazon Prime has been crucial to the growth of the platform and the success of Amazon's e-business model.
We've seen time and time again how Amazon makes the customer feel valued by enhancing the customer experience and Amazon Prime is the epitome of that.
So, it should come as no surprise that Amazon Prime members are extremely loyal.
The 2019 Feedvisor report that we referred to earlier in this post shows us some great insights into how Amazon Prime is crucial for Amazon's business model.
The survey was conducted with about 2,000 US shoppers of whom about 65% were Prime members while the remaining 35% were not.
Here are some key findings from the report:
Amazon Prime users are addicted: 85% of the Amazon Prime shoppers stated that they visit the platform at least once a week. 56% of non-Prime shoppers said the same.
Prime members tend to buy much more often: 45% of Prime members stated that they buy something off of the platform at least once a week. On the other hand, only 13% of non-Prime members said they buy something from it once a week.
Amazon is the place to go: Compared to other online retailers such as eBay, Walmart, and Alibaba, Amazon is the number one choice for a large number of consumers when they have to buy a specific product.
People think Amazon has the lowest prices: The top reason for the shoppers to visit Amazon is to compare prices. 44% of shoppers said that they always visit Amazon to compare the price of a product before they choose to buy it from another site.
This just goes to show that Amazon's repricing strategy is working.
When comparing Prime members to non-Prime members, it was found that Prime members tend to use the platform much more often than the latter.
They shop more online in general (46% Prime compared to 22% non-Prime buy something online twice a week).
They browse Amazon a lot more (85% Prime compared to 56% non-Prime browse the platform at least once a week).
They purchase off of Amazon a lot more (46% Prime compared to 13% non-Prime buy something off the platform at least once a week).
Wrapping Things Up…
This brings us to the conclusion of our deep dive into how Amazon works, its different facets, what business model it's using and why it's so successful.
We hope we were able to shed some light on how it became the online retail giant it is today.
Do you have some insight into Amazon's success or would like to add something? Let us know in the comments below.