It can be very disheartening when you come with a killer idea for a product as an Amazon seller only to find out it's in a restricted category.
Toys are a highly contested category and they become gated (or restricted) in the fourth quarter of every year.
However, there are ways to get ungated toys on Amazon, read this guide to find out what you can do.
Quick Summary
---
In this post, we will discuss:
Why did the Toys category become gated in Q4 of every year
How you can become ungated to sell toys on Amazon
So, let's get into it.
Why are Toys Gated During the Holiday Season?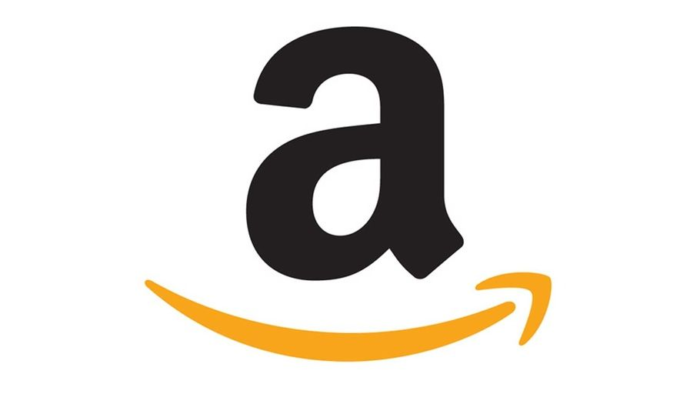 Most new or inexperienced sellers are not allowed to sell toys during the holiday season.
This is because Amazon wants customers on the platform to be confident when buying toys for their children during the holiday season.
Hence, they put up restrictions to ensure that only high-rated and experienced sellers can sell toys on the platform during this time.
Buyers getting low-quality toys during the holiday season can tarnish Amazon's reputation.
Receiving bad quality or damaged toys during the holiday season can be highly frustrating and it's not something that Amazon wants to put its customers through.
So, it makes sense why only experienced sellers are allowed to sell toys during the holiday season.
How to Get Ungated in the Toys Category on Amazon
First of all, you need to understand that these requirements only apply to FBM (Fulfilled by Merchant) sellers on Amazon.
If you are an FBA seller, then these holiday selling guidelines/restrictions do not apply to you.
If you're an FBM seller in the United States, then you need to ensure that the toys you're selling for use by children 12 years of age or under must meet all federal safety requirements.
These federal safety standards include:
Please note that Amazon may contact you for safety documentation regarding the products you're selling at any time. Hence, you need to have all of the necessary documents on hand at all times.
Criteria Your Amazon Seller Account Must Meet to Sell Toys
We've already mentioned above how you need to be an experienced seller in order to sell products in the Toys and Games category and other Amazon restricted categories.
But how do you measure the experience of a seller?
You need to meet the following criteria:
You must have made your first sale on Amazon before September 2021. It's not necessary for this sale to be in the Toys and Games category.
You need to have a minimum of 25 FBM orders fulfilled between August and October 2021.
Your Order Defect Rate needs to be less than 1% as of October 2021.
You need to have less than 1.75% pre-fulfillment cancellations between September and October 2021.
Your Late Shipment rate must be less than 4% between September and October 2021.
If you fulfill all of these criteria as an FBM seller, you can seek approval for Toys as well as other restricted categories from Amazon.
Requesting Approval to Sell Toys on Amazon
To have your Amazon seller account allowed to sell toys on Amazon, you'll need to send safety documentation along with other details.
You'll need to submit the following information to Amazon by emailing it to [email protected]:
Company name
Amazon Seller ID
Email address
Phone number
A complete list of ASINs for all toy products you intend to sell
Product images and instruction manuals, as applicable (the images must include all relevant safety information, compliance markings, and small parts and choking hazard warnings)
A Children's Product Certificate (CPC) for the ASINs you intend to sell.
Test reports from a CPSC-approved testing laboratory confirm that each product you intend to sell meets the following requirements:

ASTM F963-17 (Toys)
CPSIA (Lead, Phthalates)
Small parts warning
Please note that the small parts warning must appear on all of your product detail pages as a CPSIA attribute.
You can find a list of CPSC-approved labs here.
Frequently Asked Questions (FAQs)
1. If I Meet the Criteria in One Country, Does That Mean I Can Sell Toys in Other Countries as Well?
Your eligibility for selling toys during the holidays is evaluated separately for each country.
If you intend to sell toys in multiple countries, then your seller account's performance metrics for each country will be evaluated separately.
2. Do These Restrictions Influence My Fulfilled By Amazon (FBA) Orders?
No. Your FBA orders are not subject to holiday selling requirements.
3. Why Do FBA Orders Not Count Towards a Seller's Performance Criteria?
FBA orders are handled exclusively by Amazon and do not account for your performance as a seller in terms of delivery and shipping.
The purpose of the Holiday Selling Requirements is to ensure that buyers on Amazon have the best experience.
This is why the FBM performance of sellers is used to confirm that they have a positive track record of fulfilling orders.
4. Will My Seller-Fulfilled Orders that are Not in the Toys & Games Category Count Towards My Performance Criteria?
Yes, all of your orders that are seller-fulfilled during the specified dates (September to October 2021) will count towards your performance criteria.
5. What Happens to My Existing Toy Listings If I'm Not Approved to Sell During the Holidays?
If your Amazon account is deemed ineligible to sell toys during the holidays, then your relevant listings will be inactivated during the season.
Once the holiday season finishes in January 2022, you'll be able to reactivate those ASINs.
6. How Do I Reactivate My Listings After the Holiday Season is Over?
Once the holiday season is over, you'll have to reactivate your listings one at a time.
You can do this by going to the Manage Inventory section and reactivating the relevant listings.
Note that you'll have to update the sale price and current quantity you have on hand.
Wrapping Things Up…
So, that's how you get ungated to sell toys and games on Amazon.
The holiday season can be especially competitive every year so if you intend to sell toys during it, it's a good idea to keep your performance metrics up leading up to it.
Do you have any tips on how to get ungated to sell toys and games on Amazon? Let us know in the comments below.