You would be glad to know that it can be extremely profitable to sell fine jewelry on Amazon. However, the platform has strict rules and regulations for every category that you have to abide by.
This means that it will only be profitable when done right and if you don't do your research before you dive in, it can result in disastrous consequences.
Quick Summary of This Guide
---
In this post, we will expand upon:
The requirements for selling jewelry on Amazon
The dos and don'ts of selling jewelry on Amazon
Let's get into it.
Why You Should Consider Selling Jewelry on Amazon?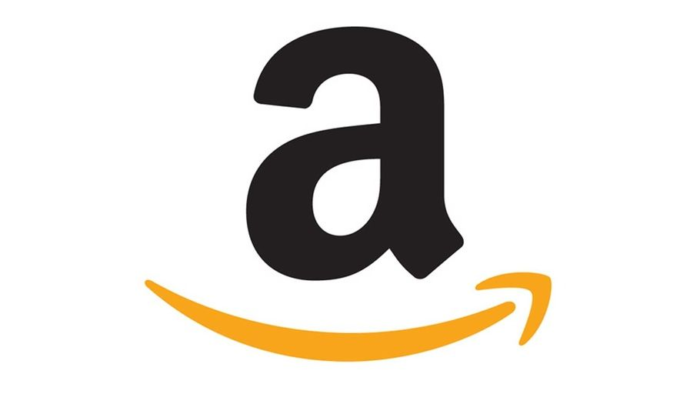 Before we get into how you can do so, let's first talk about why you would want to sell fine jewelry on Amazon.
There are several great possible benefits to it such as:
It's a product that has timeless appeal. Humans have been wearing jewelry in some shape or form for as long as we can remember. That appeal isn't going away any time soon.
It's got universal appeal. No matter what part of the world you're in, you're never going to find yourself in a region where jewelry is not popular.
It has a broad audience. While jewelry may traditionally be thought of as a "womanly" product, the truth of the matter is that it's extremely popular among men too.
There's tons of room to innovate, customize and stand out. You can experiment with different materials such as Gold, Titanium, Diamond, or even Sapphire. You can blend them in different ways and make a product that's entirely unique to you. This will make your brand irreplaceable on the platform.
You don't pay much in shipping and storage costs. While they are extremely expensive items, they are extremely small and don't weigh a lot. Hence, you don't have to spend too much on storage fees and shipping costs are also fairly inexpensive.
General Criteria to Sell Jewelry on Amazon
Before we get into selling fine jewelry on Amazon, you need to be aware of the fact that requirements for this particular category are much stricter than most other categories.
You can't set up an Amazon Seller Central account and start to sell fine jewelry immediately on Amazon.
Amazon only allows experienced sellers to sell within this category due to the sensitive nature of the items.
The requirements you'll need to fulfill to sell jewelry on Amazon are:
Your account must have the proprepharmacie.com plan activated on it. The Professional Selling plan costs $39.99 per month in order to keep active. Please note that this plan will have to remain active for as long as you'll be selling jewelry on the platform.
As mentioned earlier, inexperienced sellers are not allowed to sell jewelry on Amazon. In order to qualify for the category, you must have at least 12 months of selling experience on the platform along with a minimum of $50,000 in annual revenue.
You need to have at least one (or more) brick-and-mortar store on the Amazon platform.
Your seller performance metrics need to be well above Amazon's recommended thresholds.
The requirements for the seller performance metrics are:
Order defect rate: < 1%
Pre-fulfillment cancel rate: < 2.5%
Late shipment rate: < 4%
Ensure that your seller performance metrics are within acceptable standards before you apply to sell fine jewelry on Amazon. Otherwise, your request will be immediately rejected.
You can check your seller performance metrics by going to your Seller Central dashboard and clicking on Account Health underneath the Performance tab.
Regulatory and Safety Standards to Be Aware of
Now that we have the general seller requirements out of the way, let's talk about other safety and quality assurance standards that you need to abide by when selling fine jewelry items on Amazon.
We have compiled all these requirements for you here so that you don't miss out on anything:
Amazon has extensive and strict Jewelry Quality Assurance Standards which you need to abide by. Go through this page and ensure that the items you intend to sell on the platform meet these standards.
All of your fashion jewelry and fine jewelry needs to be new and authentic. Amazon does not tolerate intellectual property theft or the selling of counterfeit items. Selling vintage jewelry is also prohibited on the platform.
All of your jewelry items need to fulfill requirements outlined in the Federal Trading Commission (FTC) guidelines.
Your fashion jewelry and fine jewelry items need to also abide by safety standards outlined by the Consumer Product Safety Commission guidelines.
No item of yours must be priced over $125,000.
While these requirements may seem like a lot (and they definitely are when you compare them to other categories on Amazon), it makes sense because fashion jewelry and fine jewelry are extremely expensive items.
Hence, Amazon wants to ensure that their customers are not getting ripped off because if that happens, a customer will lose a ton of money and they may never shop through Amazon again.
Please ensure that you meet all standards before as well as during the time when you're selling items in the jewelry category on Amazon.
If you violate any safety standards or guidelines, your Amazon seller account will most likely be suspended or banned.
Once you've ensured that your items are authentic fine jewelry products and that you fulfill all of Amazon's requirements, you can submit a fine jewelry application to the platform.
Applying to Sell Jewelry on Amazon
Please note that Amazon charges a $5,000 non-refundable application fee to apply to sell in the fine jewelry category.
You are not required to pay any fee to sell fashion jewelry.
That means that you won't be getting that money back regardless of whether or not your application is approved.
In order to request approval to sell fine jewelry on Amazon, follow these steps:
Step 1: Log into your Amazon seller account.
Step 2: Under Inventory click Add a Product.
Step 3: Search an existing Fine Jewelry item and then click Request approval.
Step 4: Complete the application and submit it.
Once you submit your application, you will be required to take part in Amazon's Jewelry Quality Assurance Review as part of your Fine Jewelry Application Process.
This review will require you to send a certain selection of the products you intend to sell over to Amazon so that they can review them.
The review process allows Amazon to ensure that the products you're selling are new and authentic. It also helps ensure that they are according to the specifications that you submitted within your fine jewelry application.
The review process can take anywhere between 6 to 10 weeks.
Product Listing Requirements to Sell Fine Jewelry
So you've been accepted to sell fine jewelry on the Amazon platform.
While this may come as a sigh of relief, it's important to stay alert as you're not out of the woods yet.
Just like everything else, Amazon has a ton of strict requirements for the fine jewelry category compared to other categories when it comes to product listings.
Firstly, we recommend that you download Amazon's jewelry style guide from the Amazon Seller Central page before beginning to make your product listing.
It contains many of the rules you'll have to abide by when creating product listings for fine jewelry as shown below:
Some other practices you should follow when creating product listings for fine jewelry are:
List each fine jewelry item separately and avoid writing duplicate product descriptions at all costs.
Never use trademarked brand names in your product titles or product descriptions unless the item genuinely belongs to that brand.
Ensure that your item contains complete data specifications as highlighted in the Jewelry Product Data guidelines.
Avoid posting any items that may be deemed offensive or obscene.
Image Requirements to Sell Fine Jewelry on Amazon
Finally, we have to talk about the requirements you need to fulfill when it comes to the product images that you will upload to accompany your product listing.
Similar to everything that came before it, image requirements are also quite strict when it comes to this category.
Your product images should:
Utilize a completely white background to ensure the product stands out and is clearly visible
Showcase the product without its packaging
Showcase the entirety of the product, not just a single section of it
Have the product fill at least 85% of the overall image
Not have text, illustrations or graphics that are not part of the product
Not use watermarks
Wrapping Things Up…
So, those are all the hoops you have to jump through in order to be eligible to sell jewelry on Amazon.
It's definitely one of the most profitable categories on the platform but at the same time, it has a ton of requirements that you need to fulfill.
Moreover, it is extremely risky to apply for approval to this category so, we recommend that you don't do so unless you're absolutely sure you will be approved for it.
Have you ever sold jewelry on Amazon? Tell us about your experience in the comments below.