When deciding which category of products to sell on Amazon, most new sellers tend to shy away from apparel and clothing.
This is due to a plethora of reasons but if you do the effort and learn the ropes, it can definitely be an extremely lucrative venture.
Quick Summary
---
In this post, we will expand upon:
Why you should sell clothes on Amazon
How to be successful selling clothing on Amazon
So without further ado, let's get started.
Why You Should Sell Clothing on Amazon?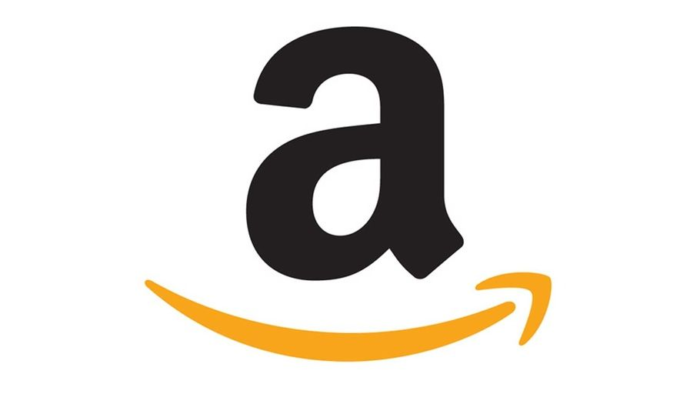 In the past, there have been many hurdles that discouraged new (and even experienced) sellers from pursuing the path of selling apparel on Amazon.
For example, the category used to be gated in the past. Gated categories only allow experienced sellers with stellar performance metrics to sell on them.
However, in recent years, things have become much easier in terms of selling apparel on Amazon, both when it comes to buyers as well as sellers.
Let's look at some statistics: 
Buyer Trends
All data in this section is taken from Jungle Scout's Q4 2020 Consumer Trends Report.
Firstly, we have to look at how the pandemic has caused buyers to flock towards online retailers for items that they previously shopped for in person.
This includes clothing. While people still shopped for clothing on Amazon in the past, the numbers have now dramatically increased since COVID-19.
According to Jungle Scout's report, as high as 31% of consumers in the US have said that they plan to shop for clothing items from Amazon in the future.
It's an ever-popular market that is only getting more popular by the second.
Seller Trends
All data in this section is taken from Jungle Scout's 2021 State of the Amazon Seller Report.
Firstly, as we mentioned earlier, clothing is no longer a gated category on Amazon.
This is huge because gated categories are notoriously difficult to get into. Only veteran sellers are allowed to sell products that belong to the gated categories. Plus, there are a ton of requirements you have to fulfill and certifications you need to acquire.
Since the clothing category is no longer gated, there are a ton of hoops that you no longer have to jump through.
In addition to this, there are a ton of statistics in the report that indicates that becoming an apparel seller on Amazon is highly profitable.
87% of clothing sellers on Amazon are profitable with 37% of them saying they have average profit margins that are higher than 20%.
Furthermore, Amazon has set up several new programs to facilitate fashion brands and clothing sellers to become successful on the platform such as:
Brand pages
Amazon Prime Wardrobe
The Big Style Sale
The Drop
Influencer storefronts
And much more.
How to Flourish Selling Clothes Online on Amazon?
For the purposes of the post, we won't go into the nitty-gritty of creating product listings. Rather, we'll focus on what you have to do differently when creating product listings for clothing.
You can check out our step-by-step guide for creating product listings for an in-depth look at how to make them from scratch.
In 2018, it was found that an astonishing 89% of the products listed in the clothing category came from third-party sellers.
This shows that third-party sellers are really the fuel that is keeping the fire of the category alive.
Here's how you can add fuel to the fire:
Perfect Your Listing Description
When writing the product description for clothes on Amazon, it's of paramount importance that you conduct thorough keyword research as well as competitor analysis.
When it comes to the former, you can take the help of third-party keyword explorer tools such as Ahrefs, Moz Pro, and SEMRush.
When it comes to competitor analysis, you need to look no further than the listings of other sellers that are selling clothes on the platform just like you.
Study their product descriptions and ask yourself:
What details of the clothing are they specifying in their descriptions?
What type of questions are their customers asking them in the Q&A section?
What complaints do customers have in their product reviews?
All of these questions will help you identify how you can stand out from other competitors and crush customer concerns right out of the gate.
When it comes to including keywords:
Include primary, high-volume keywords in prominent bullet points or in your product title's description
Ensure your product title is lower than 80 characters
Lower-volume keywords can then be included in less prominent parts of your product's description.
Make Use of Parent and Child Listings
When it comes to parent-child listings (or variations in listings), the clothing category is where they are most utilized.
Whenever you look up parent-child listing examples, clothing products are almost always what come up.
So, what are parent-child listings or listing variations?
Well, listing variations can be thought of as multiple products that are available for sale to consumers under the same product listing.
These products are often related to each other in some way.
When it comes to selling clothes on Amazon, you can imagine how this would relate to one article of clothing (the parent) which would have multiple different sizes and colors (the children).
Let's make this clearer by clearly defining all relevant terms when it comes to parent-child listings:
The Parent ASIN
The "parent" ASIN would be the main listing for your clothing product. This could be a shirt or a pair of pants or anything similar.
Please note that the parent ASIN is just a placeholder for its many variants (the children). The parent ASIN itself is not actually a purchasable product.
The Children ASIN(s)
Children's ASINs will be the variants underneath the "parent" listing.
These would be the products that consumers can actually buy.
For example, if you have a shirt in multiple colors, then the parent would be the shirt itself and the children would be the different colors of the shirt such as Red, Blue, Green, etc.
The Variation Theme
This refers to the type of variation that sets the different children apart from each other.
Examples of various themes are size, color, dimensions, material, etc.
While many types of products allow you to only have one variation theme, clothing products can have more than one, for example, Size and Color.
You can check out our post on parent-child listings for a detailed look at how they work and how you can create them effectively.
Please note that this is a near-essential step when it comes to selling clothes on Amazon.
You don't want to have multiple listings of the same product but with different sizes and colors. You want them all to be confined under a single listing.
Use Dynamic Seller SKUs
SKU stands for Stock Keeping Unit and it's a unique alpha-numeric identifier that is used to uniquely identify the products in your inventory.
Amazon can automatically generate SKUs for you but we highly recommend that you create your own SKUs. These will help you keep track of the products you have available to sell.
When creating SKUs for products, it's important to follow some sort of format or system that will enable you to quickly identify products in your inventory.
For example, let's assume you have a shirt in multiple sizes and colors.
The shirt is available in 3 different sizes: small, medium, and large.
Furthermore, it's also available in 3 different colors: Red, Blue, and Green.
SKUs that could be defined for a product like this would look something like:
Design 1, small, Blue shirt = D1-S-B
Design 1, medium, Blue shirt = D1-M-B
Design 1, large, Blue shirt = D1-L-B
Design 1, small, Red shirt = D1-S-R
Design 1, medium, Redshirt = D1-M-R
Design 1, large, Redshirt = D1-L-R
Design 2, small, Green shirt = D2-S-G
Design 2, medium, Green shirt = D2-M-G
Design 2, large, Green shirt = D2-L-G
With the help of this system, it will be very easy for you to identify the type and variation of the products you have in stock and which ones you need to restock.
There are a ton of other identifiers you can use as well to identify your products such as supplier, condition, the date the product arrived, etc.
Use as Many Images as Possible
Potential customers can't try on articles of clothing when they're shopping online.
Hence, when selling clothes online, you need to do your best to have as clear a visual representation of your products as possible.
When it comes to product images, make sure that:
You use a model for your clothing products if possible. Having a model is always better than having a photo with just the article of clothing against a white background.
Ensure that your product is the primary focus of all images you upload. It should take up the highest amount of space in the image.
Try to include as many angles as possible. Ensure that you have pictures from the front, side, back, and other angles.
Try to include at least 7 images that explain the sizing, materials, look and feel of your clothing products.
Be sure to include a size chart so customers know the dimensions of each specific size. Make sure that all text in the chart is easy to read.
Take Advantage of Enhanced Brand Content (If Applicable)
If the business on your Amazon account is brand-registered, then you can set up Enhanced Brand Content (EBC) for your clothing brand.
How to Get Your Brand Registered for Amazon
Firstly, you need to have a professional Amazon seller account.
Next, you need to register your brand by having a registered trademark issued by the government trademark office of whatever country you're in.
Once both of these steps are done, you can apply to the Amazon Brand Registry Program.
Once your brand is registered and you gain access to A+ content, you can do a number of things such as:
Add videos
Have an additional section of up to 2,000 characters regarding your product
Utilize different templates and image options to relay information about your product
Try to include as much additional information about your clothing items within this section. As mentioned, you have access to 2,000 characters so make full use of them.
This section is a good place to add lower-volume keywords that you were not able to add in the product description or title.
Also, be sure to use bold and italic text to make your paragraphs more skimmable.
Of course, if you have the resources to shoot videos of models wearing your clothing products, that would be a game-changer.
Videos are something that can really help Amazon sellers stand out from their competitors.
You can check out our step-by-step guide for adding videos to product listings for a full deep-dive on the topic.
Wrapping Things Up…
This brings us to the end of our post on how to sell clothes on Amazon.
It definitely used to be a daunting category for sellers to tackle but that really isn't the case anymore.
With a rising number of consumers preferring to shop for apparel online and the growing relaxations in selling restrictions on Amazon, it's really become a category worth pursuing.
If you're a new and ambitious seller looking to make it on Amazon, definitely consider selling clothing as one of your potential options.
Have you ever sold clothes on Amazon? Tell us about your experience in the comments below.