Amazon has always marketed itself as a platform that strives to put the customers first.
While this is plain to see with Amazon's endless convenience, their claim starts to become questionable when you have to return or exchange an item.
Quick Summary
---
In this post, we will discuss the steps you'll need to take when you have to return single or multiple items to Amazon.
We will also give you some tips that could help you avoid shipping costs for the returned product(s).
Let's get started.
Returning Items to Amazon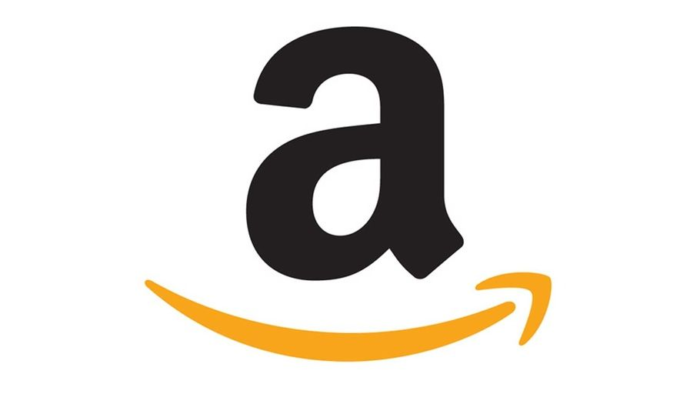 The first thing you have to realize is that the process for returning multiple items to Amazon is fairly the same as returning a single item to them.
You do have to take note of some additional aspects which we'll talk about later in this post. However, for now, let's talk about what you need to do to return a single item to Amazon.
By default, Amazon allows you to return your product through a number of ways such as through Kohl's, Whole Foods, or UPS (as well as many other businesses).
Of course, this would require you to bring the product to that place of business.
This isn't too inconvenient if you frequent these businesses often but if you have to go out of your way to do so, that can be highly frustrating.
Luckily, there are ways to send back the product without you having to step out of the comfort of your home.
You can have UPS pick up your return package from your home, usually for zero cost to you.
Start the return process by going to Your Orders, and then to the order that contains the item you want to return, and then click on Return or Replace Items.
Providing the Reason for Your Return
The first thing you'll need to provide to Amazon once you start the return process is the reason why you want to return the item.
It's important to be as honest and truthful regarding why you want to return the item.
Amazon as well as the third-party sellers on Amazon will want to resell your returned item to other customers. Hence, they will check your items once they are returned to them against your reason for return.
If they find that you have been dishonest about the reason for your return, then this can result in negative consequences for your Amazon account.
For example, Amazon has been known to ban consumers on the platform that have misused the return process in this way.
In some cases, you could also be required to pay for return shipping whereas if you'd chosen the actual reason for return, you may not have needed to.
If you choose "No longer needed", for example, then you would be charged for the return shipping. However, if you choose something like "Item defective or does not work", then you will not be charged for it.
We've compiled an extensive list of all the reasons you can choose from in the Amazon return process and what exactly they all mean:
No longer needed: There's nothing wrong with the item but you've changed your mind and don't want to have it anymore.
Inaccurate website description: The product description was not accurate to the product you received. For example, the description said it was Blue but you received it in Red. (this reason is similar to "Wrong item was sent")
Item defective or doesn't work: Your item was delivered broken or it has failed to do what it's supposed to (For example, headphones do not play the audio through one ear)
Bought by mistake: You accidentally checked out or forgot to remove a certain item from your order before checking out.
Better price available: You've now found the item at a lower price from some other retailer than the price it's being sold for on Amazon.
Product damaged, but shipping box OK: The box is not damaged in any way but the product inside has sustained some form of cosmetic or mechanical damage.
Item arrived too late: Fairly self-explanatory. The item was delivered way after the guaranteed delivery date.
Missing or broken parts: This reason is similar to "Item was defective or doesn't work" but it specifically applies to accessories or additional components that come with the main item.
Product and shipping box both damaged: The box and the product inside have sustained damage due to mishandling and you received the item in that state.
The wrong item was sent: You received a completely different item from what you ordered.
Received extra item I didn't buy (no refund needed): You received an extra item in your delivery that you didn't order and you feel obligated to return it.
Didn't approve purchase: Someone other than you used your account to order something and it wasn't done with your approval.
Telling Amazon Where to Send Your Refund
The quickest way for an instant refund is to ask for the money to be transferred to your Amazon account.
This way, you'll get the money back as soon as UPS scans the return label into its system.
However, the setback of this is that you can only spend the money on Amazon.
On the other hand, you can choose to have the money delivered to your debit or credit card account. However, in this case, it may take up to 3 – 5 business days after the return label is scanned into UPS's system.
Don't Go for the Default Return Shipping Method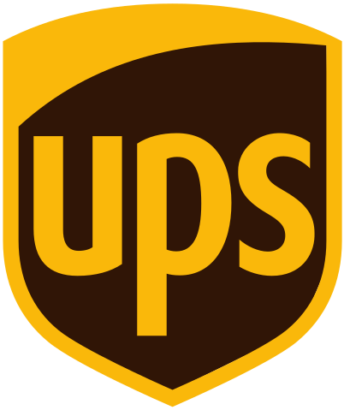 Once you pick a reason for return, you'll be asked to select your return shipping method.
By default, this might be Kohl's Drop off. Again, if you're going to go there anyway, this might be suitable but otherwise, this is not an option you want to pick.
In order to get the UPS Pick up option, you'll need to scroll down and click on See more return options. From there, look for the UPS Pick up option and choose it.
The cost for the return should be $0.00 unless you've chosen one of the reasons for return that causes the return shipping costs to be billed to you.
In that case, $6 will be deducted from your overall refund price.
Choose the option and click on Confirm Your Return.
Quick Tip: Items ordered through Alexa come with free return shipping regardless of the reason for return.
Pack it Up
On the next page, Amazon will provide you with the return label which you'll have to print and paste onto the return box.
Make sure the return label is on a flat surface on the box and not dented or bent in any way.
Leave the box near your door so that you remember to put it outside your house on the next business day.
The UPS driver will come, pick up your package, and ship it out for returns.
Returning Multiple Items
While returning multiple items may seem like a much more complicated task, it essentially follows the same procedure as when returning a single item.
There are, however, different scenarios that can come up when you're returning multiple items to Amazon.
Namely, returning multiple items from the same order and returning multiple items from different orders.
Returning Multiple Items from the Same Order
When it comes to multiple items from the same order, you can choose to pack all of the items in the same box.
You'll go through the same return process as described above and choose reasons for return for all of the items that you want to get refunded in that order.
Once you do so, you'll be provided with multiple return labels for each item.
Put one of the return labels on the bigger box and then the rest of the return labels in smaller boxes for each item that you're returning.
It's always a good idea to tape return labels rather than using rubber bands since they're not as secure.
Returning Items from Multiple Orders
When it comes to returning items from multiple orders, the process can be slightly tedious.
We don't recommend that you send all of the items from different orders back in the same box.
Instead, you should have different boxes for every different order.
For example, if you want to return two items from one order and three items from another order. Then you should have two boxes with the first one containing items from the first order and the second one containing items from the second order.
The process for getting these boxes returned through UPS will be the same as described above for a single item.
You'll package the boxes similar to the returning process for multiple items from the same order as described above.
Have one of the return labels on the bigger box with the rest of the return labels taped to the individual items that you want to return.
Important note: While Amazon definitely markets itself as a customer-friendly retailer with proper refund procedures, it's important not to get too carried away with item returns.
Historically, consumers have reported that having more than six returns within a year can lead to your Amazon account being banned in some cases.
Wrapping Things Up…
So, that's how you return multiple items to Amazon and use their refund methods to get a proper refund.
We hope this post brought you some value and that you now know how you can return items whenever you're not satisfied with them.
Have you ever had bad experiences with using Amazon payment methods to return items? Let us know in the comments below.