If you are an eCommerce seller who wants to expand their business on Amazon, we highly recommend the Amazon Renewed feature.
You must have seen the Amazon Renewed tag on Amazon's Webpage. However, most eCommerce sellers are unaware of what it is and how it could benefit them.
Here's a quick and easy guide that has all the details you need about Amazon Renewed, the criteria, how you can sign-up, and much more.
Quick Summary of Amazon Renewed Feature
---
This guide will answer all your questions about what Amazon Renewed is and how you can sign-up for the program.
We have also included:
A step-by-step guide
Eligibility criteria
A complete list of products that you can sell through Amazon Renewed
Read this guide to find out if you are eligible to sell products through Amazon Renewed.
What Does Renewed Mean on Amazon?
Categories
Renewed Deals
Smartphones
Computers
Tablets
Cameras
Gaming
Headphones
Home Entertainment
Tools
Home & Kitchen
Lawn & Garden
Office Products
Portable Speakers
Smartwatches
If you have an open box, pre-owned, or refurbished item, you can count on Amazon Renew to re-sell your product.
Amazon's performance management team will run a full diagnostic test. Once the item is inspected and tested you can sell it through their website.
The product can have minor scratches or dents. However, it should resemble a good-as-new product.
Amazon Renewed Criteria – Everything You Need to Know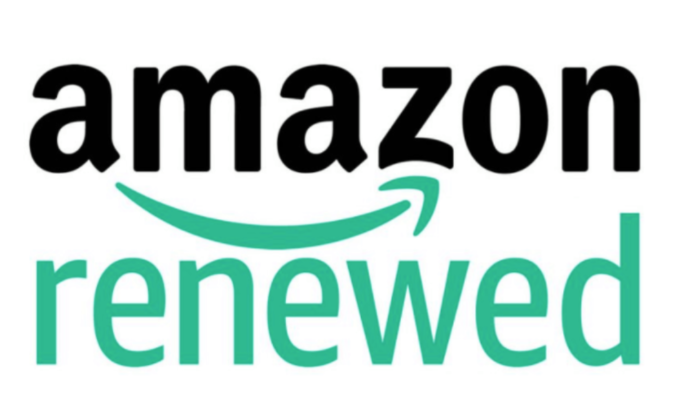 Renewed products on Amazon are divided into three main categories, these include:
Pre-owned products
Open-box products
Refurbished products
Pre-owned Products
These are pre-used products that can be resold because their condition is significantly better than refurbished products. Their service life is comparatively longer as well.
Open-Box Products
Open-box products are unused items that have an open package. If your purchased article does not live up to your expectations, you can resell it through Amazon Renewed.
Refurbished Products
These are used products that customers want to return because they might not need them anymore. There are high chances that refurbished products are faulty. In this case, the Amazon renewed seller has to get the products fixed before handing them to the customer.
Where can I find Renewed Products on Amazon?
In case you are searching for refurbished products on Amazon, the easiest way to find the list is to simply search for " Amazon Renewed" in the search bar.
What Category of Products are Distributed through Amazon Renewed Program?
You can find a wide range of products based on different categories through Amazon Renewed. These include:
Pre-used Books
Smart Devices: headphones, cameras, watches, tablets, laptops, computers, and power tools
Automotive parts
Office Equipment
Sports Equipment
Home or kitchen appliances
Musical Instruments
Video game consoles
Gardening equipment
Television
You can go to Amazon.com for a more detailed view of their product categories
Join the Amazon Renewed Program – Step-by-Step Guide
If you don't know where to get started, we have compiled this complete step-by-step guide to make the process easier for you.
1. Meet the Criteria
It is important to understand that not all products will qualify for the Amazon Renewed Program. All sellers have to supply an invoice of approximately $50,000 to qualify for refurbished products.
You have to offer a 90-day minimum warranty for all your refurbished products and provide at least eight images of a sample unit for all orders.
Moreover, you have to allow customers to apply for a replacement within 30 days of purchase if they are not satisfied with the product.
Moreover, for an existing seller, it is crucial for you to maintain an Order Defect Rate (ODR) rate of at least 0.8%.
2. Become a Seller on Amazon
Create a seller account on Amazon to become a certified refurbished amazon renewed seller.
Here is a list of things you require:
Business email address
A government ID
Complete tax information
A valid credit card
Valid phone number
Bank account
Once you sign-up for Amazon Renewed, their team will contact you within 10 business days.
3. Apply for Amazon Renewed Membership
Once you become a seller on Amazon, you can apply for Amazon Renewed. You will be required to submit an application through their website to become a certified refurbished seller.
Quick Tip: We recommend you email them to [email protected] with your documents for a quicker response.
4. Get Started to Sell Your Products
Once your registration process is complete, you can begin with creating a list of products you want to sell.
You add new products to your existing list as well.
Is Amazon Renewed Reliable? – In-Depth Analysis
After thorough research, we can state that Amazon Renewed is reliable. All products come with a 90- day Amazon Renewed Guarantee. In case you are not satisfied with the condition of the product or the device malfunctions, you can return it to the seller.
Items on the Amazon Renewed list are verified through a detailed testing process by their team to ensure that a vendor is not selling damaged products to customers.
However, it is important to purchase products from reliable retailers to prevent yourself from getting scammed.
How is Refurbished different from Renewed on Amazon?
Renewed products on Amazon are slightly different from refurbished items.
A renewed product on Amazon is divided into three different categories. These include:
Refurbished products
Preowned
Open-box products
These are well-inspected products that look good as new.
However, Refurbished items are pre-used products that are brought into a new working condition again. These products may have some scratches or abrasions on them.
How to Price Your Products for Amazon Renewed?
Since you are selling refurbished products, the item must have a discount of at least 5% from its new equivalent prices if you want to sell on Amazon renewed.
This is crucial, otherwise, your product will be removed from the program. Moreover, you might even permanently lose some of your selling privileges.
Pros And Cons of Amazon Renewed
Pros of Amazon Renewed
You should know that Amazon has strict quality requirements for all Amazon Renewed products.
The refurbishment process is a high-standard procedure. You have to go through a detailed application process before you can enter the Amazon Renewed program. This means not everyone can enter the program easily ensuring only authentic sellers are registered to the program.
Moreover, each product goes through a detailed inspection process. This eliminates the risk of customers getting spammed by the sellers.
All products come with 90-day product warranties. In case of a damaged product, you can return the item back to the seller.
From the seller's perspective, you can reach out to a wide range of customers from all over the world.
Note: You might be able to get a warranty for almost all refurbished products on Amazon.
Cons of Amazon Renewed
However, all renewed products appear in the same category as new products. You have to ensure that customers can easily differentiate between renewed products from new ones.
Not all sellers will provide you with the exact information about the product. You may have to pay for an additional cost if you want an extended guarantee.
Factors to Consider Before You Purchase Refurbished Products – Complete Overview
Check all the parts of the items uploaded by the supplier for visible flaws
All products should come with an Amazon Guarantee
Test the products before you consider purchasing them
Ensure there is a replacement policy with each item
The product should come with a 90-day warranty
Check in case anything is missing from the promised list of accessories
Frequently Asked Questions (FAQs)
Who is Amazon Renewed for?
Amazon renewed can be used by manufacturers, liquidation companies, and private sellers as well. However, all sellers have to go through an extensive registration process before they start to sell their products through Amazon Renewed.
Is Renewed Bad for Selling Your Products On Amazon?
We can easily say that selling your renewed products on Amazon is completely safe. You can sell a number of brands and maximize profits for your company as well.
Can I Return Refurbished Items?
Refurbished items come with a 90-day return policy. You can return them to your supplier if you are not satisfied with the product or in case of any damage.
However, open box items can be returned within 30 days of your purchase.
What is a Certified Refurbished Product On Amazon?
Any repaired product that is sold on Amazon is a refurbished product. These are tested, cleaned, and professionally inspected before they are resold.
Can I Save Money through Amazon Renewed?
Through Amazon Renewed, you can save money. Since all products are re-used, they are sold at a relatively cheaper price.
Can I sell my Pre-owned products on Amazon?
Yes, through Amazon Renewed, you can sell your pre-owned products. However, only a limited category of products can be sold.
What Does Renewed Mean On Amazon – Final Thoughts
Not everyone is qualified to register as an Amazon Seller. You have to meet their criteria if you want to sell something through the Amazon Renewed feature.
Amazon's marketplace is extremely diverse, you will be able to reach out to a global audience, which can be highly rewarding.
So, at the end of the day, it depends on you how to pull it off. But, in our experience, we have seen that if you do it right, you can be very successful.