You may have come across a "Quality alert" when making a product listing on Amazon as a seller.
While quality alerts are fairly self-explanatory in most cases, sometimes they can definitely get confusing.
Quick Summary of This Guide
---
In this post, we will expand upon:
Quality alerts on Amazon
Suppressed inventory on Amazon
How you can fix quality alerts and suppressed inventory on Amazon
So without further ado, let's get started.
What are Quality Alerts on Amazon?
When creating a product listing on Amazon (or when making changes to an existing listing), you may notice that you receive a quality alert on it.
So, what exactly is a quality alert?
Well, it's a notification that informs you that your product listing is missing some piece of information that is lowering its quality.
This could be anything from a missing image to an incorrectly assigned category or even the category for the product not being specific enough.
Please note that quality alerts can come up for product listing errors of varying severity.
Sometimes, it might be a quality alert for something that merely "increases the quality of your listing". They're not essential to your product detail page but they can help consumers find your product much easier.
Examples of this could be adding information regarding the battery life of an electronic or the dimensions and weight of a product, etc.
On the other hand, sometimes quality alerts can point to required information that you have failed to add to your product listing.
Examples of this are at least one main image, the product description, etc.
In the second case, if you fail to fix the quality alert, then your product listing will become suppressed.
It's fairly simple to fix quality alerts on Amazon.
Simply go to the editing page for the product listing that has the quality alert on it and you'll see a description of why that alert is occurring at the top of the page.
You can then use this more descriptive alert to fix whatever issue your product listing page is having.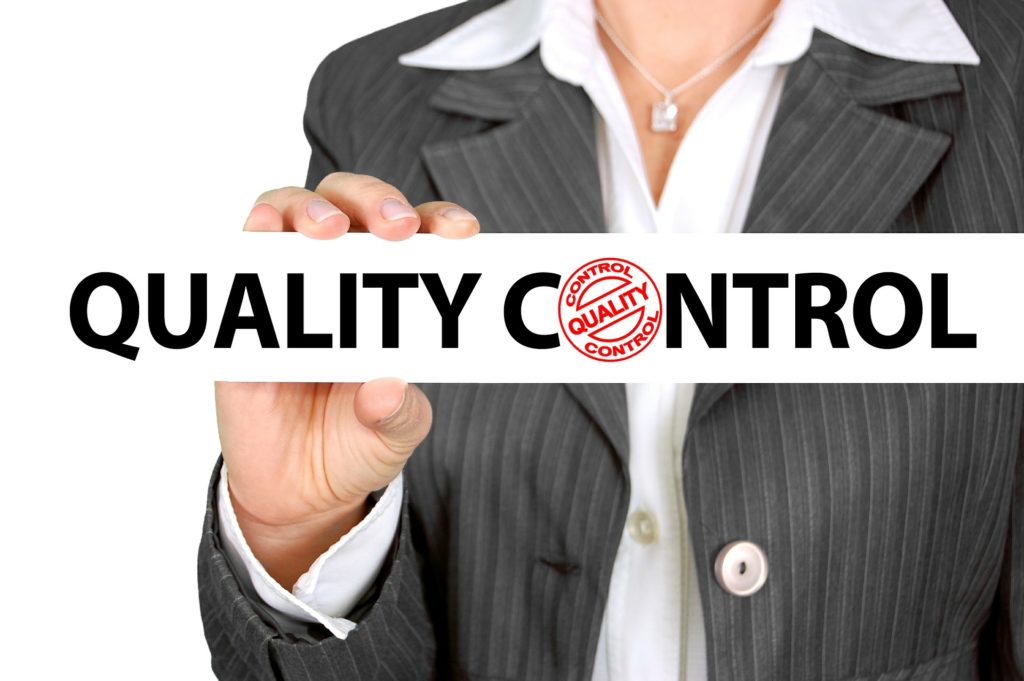 What is Suppressed Inventory on Amazon?
Suppressed inventory or suppressed product listings occur when a seller has not properly added information to their product listing page.
Amazon has some rigorous standards and requirements when it comes to product listings so that their customers are easily able to find the items that they're looking for.
Not only that but Amazon also wants extensive information regarding products on product listing pages so that customers know exactly what they're getting.
This reduces the chances of customers being displeased with the products they order and thus, reduces product return rates.
Some examples of why your product listing page may become suppressed are:
Your product listing does not have at least one image of the item
Your product listing does not have a detailed product description
Your product listing does not have an assigned category type
Your product listing is an apparel or accessories item but its title has more than 80 characters
So, essentially, any time you violate any of Amazon's guidelines regarding product listing creation, your listing will become suppressed.
But what exactly does it mean to have a suppressed listing?
Well, it essentially means that your product listing will not show up in search results when people search for your type of product.
For example, if you're selling a potato peeler and somebody searches for "potato peeler", your listing will not show up in the search results at all.
The only way a consumer can go to your listing is if they click on a direct link that leads them to the list itself.
Of course, this is never something you want.
Hence, if you ever find a quality alert that is pointing to required information that you have not added, it's important that you fix it as soon as possible.
How to Fix Suppressed Listings on Amazon (Step-by-Step Guide)
Fortunately, it's not too complicated of a task to fix suppressed listings.
This is largely thanks to the fact that Amazon does a great job of identifying issues and presenting them clearly to the sellers.
In order to fix suppressed listings, follow these steps:
Step 1: Log into your Amazon Seller Central Account.
Step 2: Hover your cursor over the Inventory tab and click on Manage Inventory in the drop-down menu as shown below:
Step 3: If you don't see a Suppressed tab, then that means you don't have any suppressed listings and thus, you have nothing to worry about.
If you do have suppressed listings, then go ahead and click on the Suppressed tab.
Step 4: This page will show you all of the suppressed listings that you have. You can go through and edit them one by one to fix the issues they have.
Please note that every product listing page has a product summary page which will summarize all of the quality issues that the listing has. Refer to this page to quickly take note of what the issues are and fix them.
Step 5: Once you've gone through all of your suppressed listings and resolved their issues, click on Save and Finish.
Important Tip: Whenever you add a new product as an Amazon seller, it's a good idea to keep an eye out for quality alerts to ensure it's as detailed as possible.
Make sure to check your Manage Inventory page regularly to ensure none of your listings are suppressed.
Furthermore, check your product listings regularly (at least every 2 weeks) to ensure quality alerts (if any) are being addressed.
Wrapping Things Up…
This brings us to the conclusion of our post for quality alerts on Amazon.
We hope that as an Amazon seller, you now have a better understanding of what they are and what you can do to address them.
Have you ever faced quality alerts on Amazon? Tell us about your experience in the comments below.