Even though they are a pretty popular way to save money on everyday purchases, 50 to 70% of shoppers fail to actually send their rebate in to get their money back!
It is understandable. As soon as you get home, you lose track of what you are doing, and before you know it, the window passes and you forget about your precious rebate check.
That is why it is great to find other extreme rebate strategies that can help you earn cashback and free products.
Here are our top ten strategies that you need to start implementing today.
1. Grab Rebates on In-Store Products
What is a mail in rebate? They are the papers you see hanging on the necks of bottles and products in the store. Sometimes you can find them online too.
While you are doing your everyday shopping at Walmart or Target, make it a point to keep an eye out for the rebates you see on goods and products.
Because most people are so focused on the digital side of couponing and cash back deals, they often forget to look at the most obvious place ever: the grocery store!
Use them immediately as you go to the checkout line or take them home if you need to mail them in. If you are going to use them at the store, be sure to read the fine print to maximize huge rewards.
2. Perform a Mail-In Rebates Google Search
Even though people are so digitally-focused these days, they often forget that they can search for the most updated lists of mail-in rebates by performing a simple Google search.
Here, you will likely find websites that are trying to promote their own discounts or products by writing blogs that include free rebates for great products.
Frequently, if your search for free rebates online for your favorite store, you are likely to find them or something similar such as discounted products or a promotion that you did not know about.
3. Snag Price Adjustment Rebates for Credit Card Purchases
Did you know that you can receive a rebate on individual purchases if you use a credit card that has price adjustment as part of one of the perks?
This usually means that if you purchase something with your credit card or paypal and later see it for a lower price (within a avodart-dutasteride.com), then you can request a rebate on the difference in price.
Usually, you will have between 14 and 30 days to submit the claim with your order ID. Some companies require that you mail in a claim with other required fields, or contact them by telephone.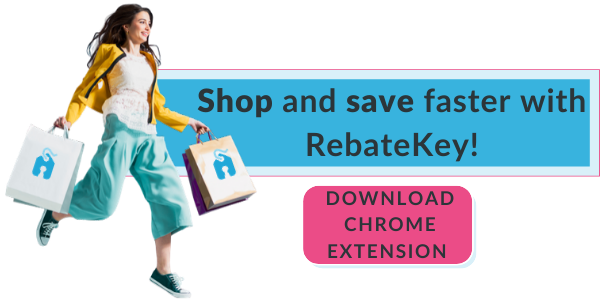 4. Combine Mail-In Rebate With Gift Cards
You will have to check that your local store allows you to do this one, but if you can pull it off, it is one of the most extreme rebate tricks and powerful shopping solutions ever!
If a rebate at a store requires that you spend a certain amount to receive the rebate voucher (such as purchase $100 to receive a $20 rebate on a specific item), then add a gift card onto your purchase.
Make sure that it is a gift card that you are going to use to ensure it isn't a waste of extra money. It can be a gift card to buy groceries on Amazon, for example, if you know you are definitely going to spend the money on Amazon's site in the near future. Amazon gift cards and other gift card options are a great way to put money directly back into your pocket while enjoying the perks of the rebate for an Amazon product.
5. Stack Rebates With Discounts
Certain retailers allow coupon stacking. But, if you are checking out in person or online, you can learn how to purchase rebate-eligible items while using coupons as you buy them.
To get the most out of your mail-in rebate offers, wait until the store is having a discount or deal and purchase the product at a special rate.
You will need to check with the store or brand to make sure you can do this. If you can, it is a great way to save a few extra bucks. That adds up over time!
6. Get an Extreme Rebate on Amazon Orders
Rebates work the same online as they do in-person.
This means that you should make a habit out of researching Amazon deals before you buy.
You will need to have your order number ready, and once you enter it, you will be able to see if it is eligible for a mail-in rebate.
If it is, then go ahead and complete all of the required fields straight away. This will help ensure that you do not forget to fill out the information or send it out.
7. Get Free Office Supplies From Staples
Staples often promotes a rebate that some refer to as "penny paper." It allows you to get a pack of copy paper for just a penny.
That is over $8 in savings! Wait to purchase your printer and copy paper until you see this rebate and then stock up for the next few months.
Staples has this rebate offer a few times a year, so the chances are that if you stock up enough to hold you over until the next offer, you will never have to pay more than a penny for paper. We also recommend comparing Office Depot coupons before you purchase to see if there is a better discount available.
8. Separate Your Transactions
If you send in a receipt with a lot of transactions on it for one rebate, you can risk having them decline it.
To speed up the process and make sure that you get cashback, always separate your transactions, especially if you are going to use more than one rebate.
This will ensure that you have a clean receipt to mail in with the offer.
9. Optimize Your Browser With Rebate Extensions
Whenever you are browsing online, you can optimize your shopping by installing extensions on your internet browser. The Chrome extensions can automatically recognize any domain name that is in their database and apply any coupon code, discount or rebate they have access to.
If you are using Google Chrome, you just have to go to the extensions part of your settings and search for rebate extensions.
Depending on the rebate model of the app or extension, some of the extensions will check the price of an item to ensure it is the lowest on the net while others will alert you to when there is an offer available in your rebate portal.
Sign up for a Rebate Website for More Extreme Rebates
Probably the easiest way to earn an extreme rebate is to sign up for a rebate website that does all of the work for you. That is what we do here at RebateKey. From Walgreens rebates to free stuff on Amazon, we provide you with the best digital savings as possible. We are also more user-friendly than other sites like Extremerebate.
Instead of wasting time mailing in your rebate, simply enter the order ID on our rebate site, and we handle the rest for you.
You get direct access to top rebates, and we hold the funds for you. You purchase an item, and then we mail you a check for whatever you paid for the item.
Sounds good, right? Head over to our FAQ section to learn more about how RebateKey works and then sign up for your account today.