While there are many ISPs that provide unlimited data to their users, there are still many who have limits on how much data you can use per month.
If your internet service has a limit on how much data you can utilize, it can be handy knowing how much data your Amazon Echo uses.
Quick Summary
---
In this post, we will discuss:
How much data does Amazon Echo use?
What commands cause it to use the most data
How you can make it use less data
So without further ado, let's get into it.
How Much Bandwidth Does Amazon Echo Use?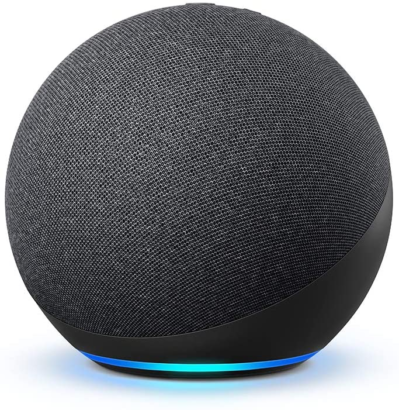 When it comes to Echo devices, the Alexa app utilizes your internet connection to bring you pretty much everything you ask of it.
This includes answers to your questions as well as your requests to play music or the radio, etc.
Of course, the exact amount of data usage that an Amazon Echo uses will vary greatly from user to user depending on how much they use the device.
When testing our Echo device, we used the following commands to test its bandwidth usage:
30 minutes of streaming audio
4 smart-home commands
1 inquiry about the weather
5 questions
We tested the Echo device for a total of two weeks and found that it used an average of 37.4 MB over the course of the testing period.
Here's a complete rundown of day 1 for the commands we asked Alexa to perform:
| Alexa Command | Data Usage |
| --- | --- |
| "Alexa, play some Black Midi" | 29.1 MB |
| "Alexa, turn on downstairs lights" | 5 KB |
| "Alexa, turn on downstairs ceiling fan" | 5 KB |
| "Alexa, turn off downstairs lights" | 5 KB |
| "Alexa, turn off downstairs ceiling fan" | 5 KB |
| "Alexa, what's the weather like today?" | 132 KB |
| "Alexa, what are some great dinner ideas?" | 200 KB |
| "Alexa, what is a smorgasbord?" | 230 KB |
| "Alexa, who is Vince McMahon?" | 230 KB |
| "Alexa, who played The Dude in The Big Lebowski?" | 252 KB |
| "Alexa, what does PVC stand for?" | 237 KB |
| Idle background usage, no commands | 7.3 MB |
| Total usage on day 1 | 37.4 MB |
As you can probably tell from this table, listening to music attributes the most to internet usage for the Amazon Echo.
We listened to music for 30 minutes each day. Of course, if you listen to music longer every day through Alexa, then your data usage will be significantly higher.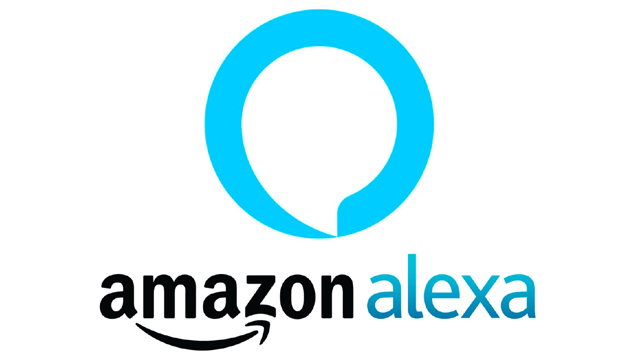 From our data above, you can tell that listening to music on the Amazon Echo uses about 30 MB of data every 30 minutes.
Thus, it's an easy calculation for you to remember in your head. It's (approximately) 1 MB per minute while you're listening to music.
The smart-home commands don't use much data at all since they're only relayed on your local Wi-Fi network.
However, the weather inquiry and questions use more data compared to the smart-home commands but their usage is still fairly low (in KBs).
We were quite surprised, however, by the 7.3 MB that gets used up every day just on account of the Echo sitting idle while it's in "Always listening" mode.
While this is still fairly negligible for most internet users and not really something you need to worry about, it's still the 2nd biggest contributor to data usage on the Echo device.
Tips to Lower Data Usage on the Amazon Echo
If you have limited data on your internet connection each month, then it's definitely a good idea to take some steps to lower the data used by your Echo device.
There are a number of ways through which you can do this:
Customization
This is something you should do as soon as you get the Echo device because not only will it save you data but it will also save you time.
What you have to understand is that the Echo is an Amazon product.
Thus, when you ask it for any command or question that requires the use of some external app, then it's going to use Amazon apps by default.
For example, if you ask Alexa to play you a song, it will do so through Amazon Music.
If you don't prefer Amazon Music and prefer Spotify instead, don't worry as you can use Spotify on the Echo device.
We recommend that in this situation, it's a good idea to set Spotify as your default. 
Not only will this save you time because you won't have to give Alexa an additional command to "Launch Spotify" first, but it will also save you data. 
This is because you won't be wasting data on additional commands. 
Making Multiple Profiles
If different members of your household are going to be using Alexa, then it can be a good idea to set up multiple profiles on your Echo device.
Why?
Because Alexa can sometimes have a hard time trying to understand what you're saying.
Many people think this is because of slow internet speeds but it's actually because you have to train Alexa's AI-first so it can better understand your voice.
If you have a single profile on your Echo device that everyone in your household uses, then it can cause Alexa to take a significantly longer time to get used to all the voices.
In the meantime, this will cause a lot of failed command attempts because Alexa will have trouble trying to understand what your command is.
Instead, if you create separate profiles, everything will be compartmentalized.
Alexa will not confuse you with any of your family members and thus, will learn to recognize your voice much more quickly.
Wrapping Things Up…
Based on our testing, we hope you now have a better understanding of how much bandwidth is used up every day by an Echo device.
Hopefully, we've made it much easier for you to anticipate how much data Alexa uses every time you ask it to perform a certain task.
Do you have an Echo device at home? How much data does it use on average? Let us know in the comments below.