Whether you have only one loyal pet or a home zoo to rule them all, being a pet owner isn't an easy job. As a pet parent, you rely upon pet product providers to keep your pets healthy, enriched, and safe.
In a billion-dollar industry well-saturated with retailers, two mainstream options for buying pet supplies are Chewy and Petco. But if you're looking for a one-stop-shop for all of your pet's needs, which company reigns supreme in the Chewy vs. Petco debate?
While both companies provide a wide variety of products at affordable prices, they each have benefits and drawbacks. If you're trying to save money on pet supplies without sacrificing quality, we're here to help you pick your ideal pet supply provider. 
Variety of Products – Overall Winner: Chewy
Numerous elements provide variety to a pet retailer's inventory:
The types of pet species they serve
The sheer number of products in their inventory
The options for each specific product
So, when evaluating the variety of Petco vs. Chewy, we'll explore each of those characteristics to determine which retailer is right for you.
Although there are so many items pet parents need to give their fur baby a happy life, to get an understanding of how these companies stack up, we'll be evaluating Chewy and Petco based on their variety of pet food, pet toys, and grooming products,
Since pet food, pet toys, and pet grooming supplies are applicable for all pet species (from puppies to ponies), we'll stick to these universal pet needs when exploring each retailer.
Our first stop is the most important pet product of them all: food.
Variety of Pet Food – Winner: Chewy
Chewy serves up grub for a huge list of species, including
Dogs
Cats
Fish
Birds
Small pets
Reptiles
Farm animals (including horses)
Plus, they offer a huge variety of brands. For goat food alone, Chewy offers over ten brands of feed. So, pet owners have a variety of options for the specific product they need.
Essentially, Chewy takes the cake in food variety.
Variety of Pet Toys – Winner: Chewy
If your pet is known for destroying toys as soon as you bring them home, you're always looking for a new, more durable toy to keep their attention away from your shoes and furniture. Keeping your pet's mind and body busy is integral to their overall health, especially for dogs.
So, in a comparison of dog toys alone from both Chewy and Petco, there's a clear winner in terms of sheer quantity:
Petco offers just over 2,100 dog toys
Chewy has just over 3,600 dog toys in their inventory
Chewy's variety of pet toys easily outmatches Petco's. If your dog is never content with the same toy for too long, Chewy should be your first choice.
Variety of Pet Grooming Products – Winner: Chewy
To assess each retailer's variety of pet grooming products, we turned to the small animal departments of both Chewy and Petco. Small animals—including rabbits, guinea pigs, hamsters, and chinchillas—are served by both retailers.
While Petco offers 20 grooming products for all small animals, Chewy offers 139. Chewy also delivers on single-product variety: For small animal deodorizers alone, Chewy shoppers have four brands to choose from while Petco patrons only have two.
In terms of the diversity of species served, the sheer volume of products, and shoppers' brand options for the same product, Chewy bests Petco in their variety of pet food, pet toys, and pet grooming products.
Prices of Products – Overall Winner: Tie
While variety is the spice of life, pet owners dedicated to discount-savvy shopping won't be able to choose a pet retailer without comparing prices of equivalent products. 
As two of the most well-known pet supply brands on the market, Chewy and Petco should represent the most up-to-date industry-standard pricing. For each of the categories below (pet food, pet toys, and pet grooming), we'll compare an identical product from each retailer.
Budget-lovers, buckle up!
Pet Food Prices – Winner: Tie (Or Should We Say, "A Cat's Game?")
For a 0.95-ounce jar of betta fish food,
Petco charges $3.51, or $3.33 if customers set up a recurring order
Chewy charges $1.99, or $1.89 for recurring orders
But, it's important to note that Chewy and Petco offer different stipulations for free shipping:
Petco offers free delivery on orders over $35.00
Chewy offers free delivery on orders over $49.00.
If pet parents don't pursue free shipping, they'll pay $4.95 in shipping with Chewy and only $2.28 with Petco, rendering Petco's total ($5.79) less than Chewy's total ($6.94).
While the extra $1.15 may be negligible to some shoppers, pet owners should pay close attention to shipping costs when determining which retailer provides the better deal.
Pet Toy Prices – Winner: Tie
Consider the cat toy to end all cat toys: The Petsafe Cheese Motion Cat Toy. You can snag this cat toy (which is essentially a Whack-A-Mole for cats) for $26.95 at both Petco and Chewy. 
Barring the small difference in shipping costs, both retailers offer the same product for an identical price. While you could save even further with a coupon, the list prices for this product demonstrate how closely both retailers align with industry-standard pricing.
Pet Grooming Products Prices – Winner: Tie
Ultimately, shoppers at both Chewy and Petco will be taking advantage of the pet supply industry's standard pricing for non-luxury pet items like food, toys, and grooming products. Differences in price between the two retailers are slim to none.
For example, shoppers can pick up a 36-pack of regular-sized Greenies Dental Treats for $33.98 at both Chewy and Petco. 
Their discount for regularly scheduled delivery is also identical: 5% off, knocking $1.70 off of the price tag.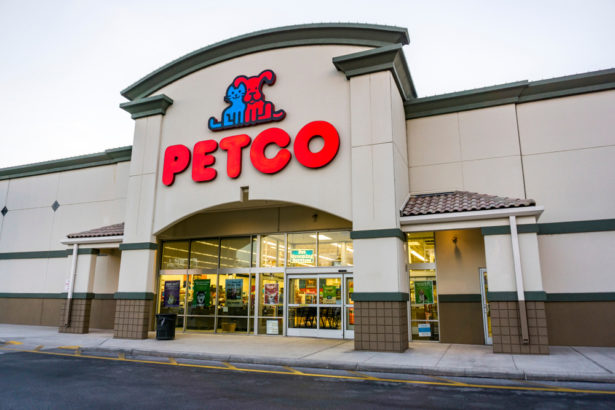 Chewy vs. Petco: How to Get More Bang for Your Buck
Pet parents everywhere will do their pets (and their wallets) a favor by shopping at either Chewy or Petco. While the retailers' prices are very close, Chewy takes the cake for their sheer variety of products.
So, if you've got a menagerie of pets to feed and entertain, or you're looking to try out as many toys as possible, Chewy's inventory will deliver.
But, no one ever said that pet ownership was cheap. When you're not browsing RebateKey's database of up-to-date money-saving coupons and rebates, explore our blog for money-saving tips, retailer comparisons (like this one), and other consumer information. 
RebateKey's relationships with retailers like Chewy ensure price-slashing savings for shoppers picking up essentials for their family (pets included). Check out our rebates and coupons, become a savvy shopper, and never pay full price again. 
Sources:
Forbes. The Pet Retail Market is Hot and Getting Hotter by the Day. https://www.forbes.com/sites/pamdanziger/2018/10/18/the-pet-retail-market-is-hot-and-getting-hotter-by-the-day/?sh=6d2072427ecd
American Kennel Club. 9 Dog Toys to Help Your Pup Beat Boredom. https://www.akc.org/expert-advice/lifestyle/9-toys-to-help-your-dog-beat-boredom/ 
American Kennel Club. 5 Easy Ways to Keep Your Dog's Teeth Clean. https://www.akc.org/expert-advice/health/5-easy-ways-keep-dogs-teeth-clean/