If you sit and wait for a little while observing the price of an item on Amazon, you may notice its price changing multiple times over the course of a few hours.
Why does Amazon do that?
Here's a detailed guide on everything you need to know about why prices on Amazon keep changing.
Quick Summary of This Guide
---
In this post, our goal is to expand upon:
Why do Amazon prices fluctuate so wildly and frequently
How Amazon does it
How you can use it to your advantage to find cheaper-priced products
So without further ado, let's get into it.
Why Do Prices Change on Amazon?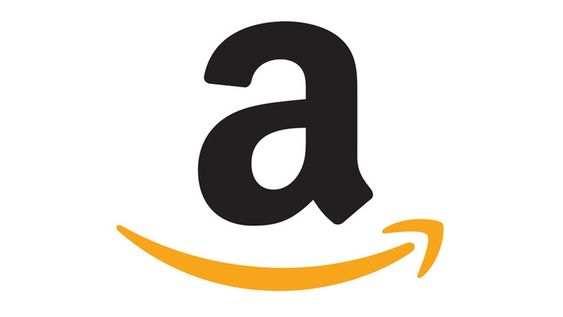 According to a study by Profitero, Amazon changes the prices of its products as often as 2.5 million times a day.
It's pretty insane to think about, especially when you compare it to other online retailers such as Best Buy and Walmart who only change their prices about 50,000 times a month.
Amazon's dynamic pricing strategy is part of its business model to provide the lowest price to sellers for products that are popular.
So, it should come as no surprise that Amazon is constantly discounting products in order to provide its customers with the lowest prices.
But are you really getting low prices or does it just seem that way?
While Amazon's strategy (called dynamic pricing) has been put in place to make customers happy, it can sometimes definitely have the opposite effect.
Consumers have reported being annoyed by the fact that they have seen a product's price drop right after they buy it.
Regardless of some customers being annoyed by this Amazon pricing strategy, Amazon reported a sales profit increase of 27.2% in 2013 when this strategy was first implemented.
So, how does Amazon implement this Dynamic Pricing Strategy?
Firstly, you have to understand that the ultimate goal of this strategy is to invoke a sense in the customer that they are getting the best price for a specific product on Amazon.
Amazon has a catalog of over 350 million products with over 300 million active customer accounts.
With all of this data, you better believe that Amazon is putting it to good use.
Amazon has sophisticated algorithms in place to process all this data in order to determine the best prices for their products at any given time.
Amazon's algorithm analyzes an array of factors such as customers' shopping patterns, competitors' prices, profit margins, inventory, and much more.
As a result of all this analysis, Amazon ensures that the prices of their products are always lower than other online retailers.
Thus, that's how they maintain their low prices to attract and maintain their customer base.
So, does Amazon's Dynamic Pricing Strategy mean you get the best prices for all products compared to other online retailers?
Actually, no.
It has been found that while Amazon does undercut other major online retailers when it comes to popular items when it comes to uncommon items, Amazon actually raises the prices.
For example, Amazon might discount the prices for bestsellers compared to other online retailers. On the other hand, it would raise the prices for more obscure books.
The idea here is to attract as many customers as possible by offering the lowest prices on the most popular items.
It is assumed that when a customer first starts shopping on Amazon, they will look for the most popular and common products (whose prices will be super low thanks to Amazon's Dynamic Pricing Strategy).
This will cause them to think that Amazon has the best prices compared to most other online retailers.
Once this seed is planted in a consumer's brain, they'll be hooked to Amazon. Thus, they're more likely to pay higher prices for less popular products in the future.
According to a study by Boomerang Commerce: "Amazon may not actually be the lowest-priced seller of a particular product in any given season. But its consistently low prices on the highest-viewed and best-selling items drive a perception among consumers that Amazon has the best prices overall – even better than Walmart."
And that is how Amazon uses its algorithm and human psychology regarding price perception to trick you into thinking it has the best prices for all products.
Benefits of Dynamic Prices
We've already mentioned above briefly how this dynamic pricing model helps Amazon stay on top.
That being said, it also has a ton of other benefits.
Bear in mind that this strategy is not a new concept. It has been implemented by many other businesses both online as well as offline for many decades.
That being said, no other retailer in the world has access to as much consumer data as Amazon does and that is what makes the platform so successful.
Amazon just has a ton of data.
This combination of huge amounts of data and the most sophisticated dynamic pricing algorithm results in a ton of benefits that Amazon is reaping.
These benefits are:
Pricing Strategy Flexibility
Amazon offers flexibility in their prices for all the products they offer. This means that they are able to attract customers to any particular category of products they want to sell.
For example, if the "Pet Supplies" category on Amazon is failing to attract customers and has low sales, then Amazon can simply utilize its dynamic pricing strategy to lower prices dramatically.
This would then attract a ton of customers to that particular category, thus, boosting its popularity and Amazon's profit margins.
Their dynamic pricing model gives Amazon a unique advantage over other retailers.
Amazon uses it regularly to maintain consumer numbers and meet its long-term objectives.
What does this mean for third-party sellers on the platform?
Well, sellers on the platform do not have the liberty to complain about the fluctuating prices of their products due to Amazon's overwhelming market power.
It's definitely something that a lot of Amazon sellers have an issue with whereas other sellers simply think of it as a "cost of doing business".
Consumer Motivation
We've talked extensively about how Amazon's dynamic pricing strategy can cause consumers to perceive that Amazon has the best prices overall.
While this perceived value can be a great source of customer motivation to buy products, there's another aspect to this as well:
Customers who are aware of Amazon's constantly changing prices will be much more motivated to purchase low-priced products immediately.
This is because they may fear that a product's price may increase later if they don't buy it as soon as possible.
External factors such as a dramatic change in weather, season, temperature as well as events such as the Holiday season, Halloween, or the Superbowl can also cause prices to increase.
Profit Maximization
This isn't much of a surprise.
Of course, Amazon's dynamic pricing allows it to attract the highest number of consumers which then leads to the highest profit margins for the platform.
Not only that but Amazon's algorithm constantly studies the market, competitor prices, customer behavior patterns, and a ton of other factors to update prices in real-time.
Amazon's algorithm can estimate the average consumer's WTP (Willingness to Pay) fairly accurately.
Willingness to Pay (WTP) is the maximum price that a consumer is willing to pay for a specific product or service.
Thus, it is utilized to capture the maximum amount of a customer's WTP and thus, achieve the highest profit margins possible.
Downsides of Dynamic Pricing
So far in this post, we've gone on and on about how dynamic pricing (when done right) can bring you to the top as a major retailer.
While this might be true in Amazon's case, the truth of the matter is that dynamic pricing does not come without its pitfalls.
Let's talk about them:
It Jeopardizes Customer Loyalty
We talked about how Amazon uses dynamic pricing to attract customers and make them addicted to the platform.
While this is true for most consumers, there definitely are buyers out there who don't agree with the strategy.
Some consumers may believe that dynamic pricing strategies are inherently manipulative and unethical.
Due to this, these types of consumers may avoid retailers that employ these strategies and prefer shops that provide more price transparency.
Furthermore, as we mentioned above, dynamic pricing can have the adverse effect of a consumer buying a product only to find that its price has dropped just ten minutes later.
This can cause the consumer to feel cheated by Amazon, thus, destroying the brand's image in their eyes. Something like this can definitely cause an average consumer to swear off the platform and never use it again.
It's Not Always 100% Accurate
Running your platform using dynamic pricing strategies can be thought of as an eternal balancing act.
The algorithm has to work constantly in order to balance prices for millions of products.
If it sets prices too high, this could negatively impact sales and drive customers away. If it sets prices too low, then this could hurt profit margins.
The reason why Amazon has been so successful with this strategy compared to any other retailer in the past is because of two reasons:
It has the largest database of consumer data out of any other retailer in the world.
It has developed the most sophisticated and powerful algorithm to parse through and analyze this data and implement appropriate changes.
That being said, no matter how strong an algorithm is, it really cannot account for all events that occur in the world.
It's definitely likely that Amazon's algorithm is not going to fail any time soon but it's definitely a constant danger that Amazon has to be wary of.
And to make matters worse, Amazon is the largest online retailer in the world.
Thus, if its algorithm makes some mistake and causes prices of certain products to become ridiculously high or low, this incident will definitely go viral and negatively impact the brand's image.
It may drive away a ton of consumers from the platform.
Increased Competition
When you implement dynamic pricing to offer the minimum price on products compared to your competitors, naturally, your competitors are going to do something about it.
In most cases, this results in a price war.
A price war is just a cool term for when different retailers start to decrease the prices of certain products in order to outdo their competitors.
While this is great for consumers, it's not so great for retailers as they have to accept lower profit margins.
How to Find the Best Prices as a Consumer?
With everything that we've learned over the course of this post, we have two takeaways for consumers that can help them find the best prices for products that they're looking for:
1. Determine the Right Time to Purchase a Product
We've concluded that Amazon pricing constantly changes for all of its products.
Considering this, you're going to want to identify a time where the price of a certain product is at its lowest when you buy it.
But how do you do that?
Well, it depends on a number of factors but the most important one is what the product is.
For example, if you want to buy toys or games for your children, it may be a good idea to wait till the holiday season.
That's when everyone will be buying gifts for their children and as a result, Amazon's pricing model will cause price drops for all such products.
Another thing you can do is employ the use of an Amazon price tracker such as CamelCamelCamel.com.
These trackers analyze Amazon price changes for products and provide you with the best time to buy certain items.
2. Compare Prices for Uncommon Products
We've identified above how Amazon's dynamic pricing tactic does not provide the best prices for all products.
It only does so for popular products.
Hence, if you're looking for a more obscure product or something that not a lot of people buy regularly, it can be a good idea to compare prices with other retailers.
Chances are you may find a much better deal with some other online retailer rather than Amazon.
Wrapping Things Up…
So, this is why price drops and increases occur so frequently on Amazon.
We hope we were able to shed some light on why Amazon prices change so quickly and that you now have a better understanding of when and how to buy products off the platform.
Do you have any insights on finding better prices for products on Amazon? Let us know in the comments below.