When it comes to digital orders on Amazon, payment verification can sometimes take longer than expected.
If this happens, you'll see your order's status as "Pending verification". While this usually gets fixed on its own, sometimes the status of your order can get stuck in this state indefinitely.
Quick Summary of This Guide
---
In this post, we will look at why some orders enter the "Pending verification" state and what you can do as a buyer to fix it.
Let's get into it.
Why is My Amazon Order "Pending Verification"?
This can occur due to a number of reasons but in most cases, it's fairly standard and gets fixed on its own within 15 to 30 minutes.
It typically occurs with digital orders more frequently than physical orders.
Oftentimes, you may buy something such as a digital video game or a gift card and receive the verification email from Amazon.
Even though you've received the verification email, you will notice that you will not have received the digital code for your product.
This is because it can take some time to verify your payment method before the digital code for the product is sent to you.
This usually takes 15 to 30 minutes but it can take up to 3 hours in some cases.
When it comes to this case, there's nothing much you can do as a buyer except to wait.
We recommend that you wait at least 24 hours for your order to be verified. If it doesn't get verified after 24 hours, then you should contact Amazon customer service.
However, there are other cases where your order may go into "Pending verification" status and these will be cases where the issue lies at your end.
Some examples of these are:
You do not have sufficient funds in your account.
The credit or debit card you're using for the payment is not functional.
You opted for the convenience store payment method but were unable to complete the payment.
For all of these issues, we're sure you can tell that there are fairly easy solutions:
Check that you have sufficient funds and that your card is fully operational.
For the convenience store payment method, check with the convenience store in order to resolve the issue.
Some physical orders can become pending due to other issues at Amazon's end.
Some examples of these are:
You qualify for free shipping and the order is waiting for all of the items in it to be gathered in order to be shipped to you.
One of the items that you have in your order is out of stock. It's important to note that the order will continue to show up as "Pending" even if Amazon sends you the in-stock items separately.
How Long Can Orders Stay Pending?
Orders can stay pending on Amazon for a maximum of 21 days. If the issue is not resolved after this period, then the order is automatically canceled by Amazon.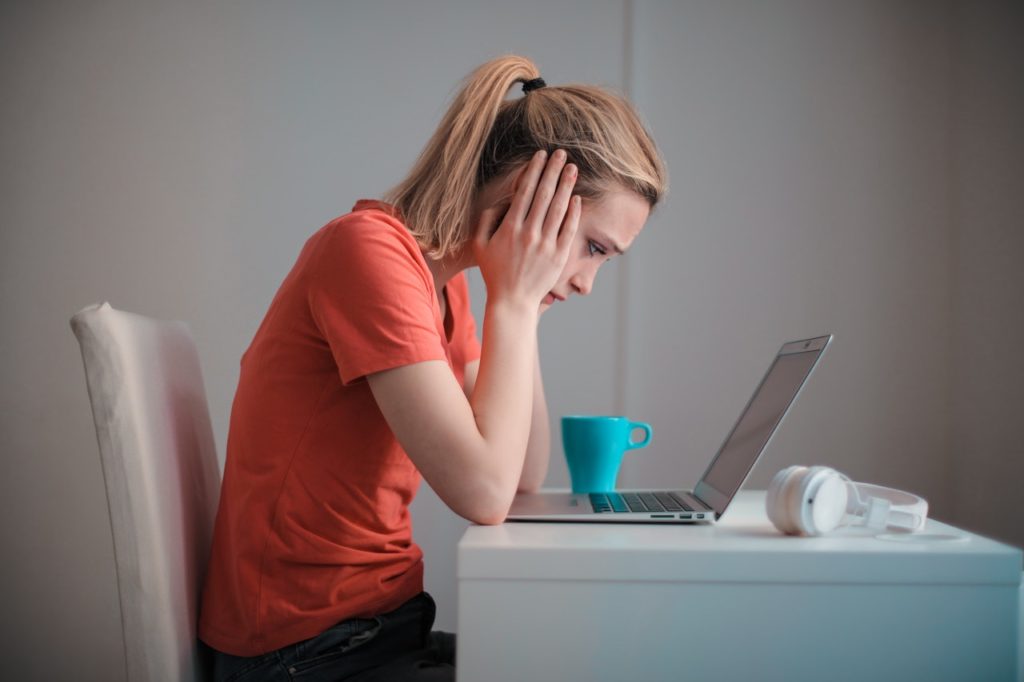 Everything is Fine on My End but My Order is Still Pending, What Should I Do?
As stated earlier, some orders can take up to 24 hours to be verified.
Hence, you should first wait 24 hours before doing anything.
If there's still no progress after 24 hours with your order, then it's a good idea to contact Amazon customer service.
You can contact Amazon customer service in a number of ways such as by:
Chatting with their chatbot
Utilizing their callback feature
Calling them directly
We've detailed how you can contact them through these three approaches below:
Contacting Amazon through Bot Chat
Step 1: Navigate to Amazon's Contact Us page and click on the "Start chatting now" button as shown below:
Step 2: You will see a new window with the chatbot appear. Write "Pending order" in the text field and hit Enter.
Step 3: The bot will give you instructions on what you can do to fix the pending status of your order.
The issue may get resolved with just the bot but if it's not able to fix your issue, then it will get you in touch with an actual Amazon representative.
Contacting Amazon through their Callback Feature
Step 1: Navigate to Amazon's Contact Us page and instead of clicking on the "Start chatting now" button, click on the smaller "We can call you" button just underneath it as shown below:
Step 2: On the next page, click on the "A delivery, order or return" tab. Your orders list will be displayed. Select the pending order you're having issues with from this list:
Step 3: Scroll down to the section with the heading "Or, talk to someone" and click on the Phone button as shown below:
Step 4: Select your country from the dropdown menu and enter your phone number in the field below it.
Once you're done, click on the "Call me now" button as shown below:
After this, just wait a few minutes and you will receive a call from an Amazon representative who will assist you with your order that is pending verification.
Calling Amazon
Instead of using the callback feature, you can directly call Amazon customer support as well.
This is very simple as you can just call them at their toll-free number which is 0800-279-7234.
You may be asked to hold for a few minutes after which you will be in touch with an Amazon representative.
Give them your order number and explain your issue in as much detail as possible.
They will assist you in moving your order forward from the pending status.
Wrapping Things Up…
It can definitely be frustrating to see an order that's pending even though everything is in order at your end.
Nobody likes to wait for more than they have to and we hope we were able to shed some light on why this happens.
Hopefully, the next time this happens, you'll know what to do and will be able to do something about your pending order.
Have you ever had an issue like this with a pending order? Tell us about your experience in the comments below.