Over the years, Amazon has added many different types of orders for buying certain products.
Examples of these are:
Regular orders
Pre-orders
Subscribe and Save
Backorders
Amazon Prime
With so many different types of orders, it can get confusing to figure out when Amazon charges you for any given type. 
Quick Summary
---
This post will go over how you can buy, download and burn Amazon Music onto a CD in the simplest way possible along with some tips and tricks that you can employ.
So, let's dive right into it.
When does Amazon Charge for a Regular Order?
When it comes to regular orders, Amazon charges you only once the product enters the shipping process.
That being said, it's important to note that Amazon can put an authorization hold on your funds for the product within your account to ensure you have the money for it.
For example:
If you choose to pay from a debit card, you can't just order an item without any money in your account, thinking that you'll add it later once the item is shipped. 
You need to have the money required for the product in your bank account during the time of the order. However, that money is charged only once the product is shipped out to you.
One thing you should know is that the above applies only to products that are shipped and sold by Amazon itself.
If the product you're buying is FBA or from a third-party seller, then Amazon seems to charge you as soon as you check out regardless of when the item is going to ship.
When does Amazon Charge for Pre-Orders?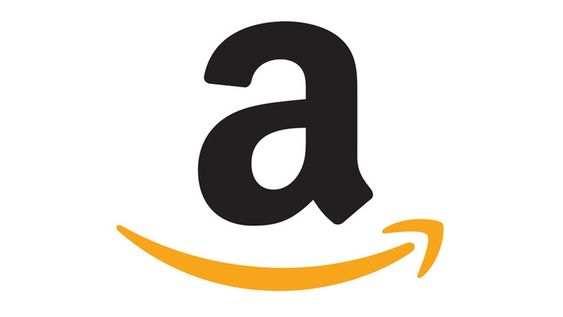 When it comes to pre-orders, Amazon charges your credit card once the item is released or shipped.
Pre-orders are great because you get to have your item as soon as it is released.
There have been times when people have reported Amazon charging them for a pre-order a few days prior to the item being released.
It's important to note that while you add your payment information during the pre-ordering process, the card is not charged at that point.
Pre-orders are highly popular since they allow you to be the first in line when a new item gets released.
Pre-orders can be physical or digital.
It could be a physical item that gets shipped out to you once it's released or it could even be digital items such as video games.
The process for pre-orders is fairly similar to making a regular purchase on Amazon apart from the fact that you get it once the item is released.
Between the time of placing your order and your item is shipped, you can expect regular updates from Amazon that allow you to keep track of the status of your pre-order is.
When it comes to pre-orders, it's pretty common for the release date to change.
In some cases, you can get charged according to the former release date even though the product has been delayed. This doesn't happen too often with pre-orders but people have definitely complained about extra charges before the package is released.
What you can do if you're charged according to the former release date:
In case of a product's release date changes, you can choose to cancel your pre-order. If you'd been charged according to the former release date for your pre-order, you will be refunded.
If you pre-order an item, you will receive it as soon as it's released. Moreover, you will be able to get it at the lowest price.
However, if the price of the item changes, Amazon guarantees the lowest price to people who bought it on pre-order. You just have to look out for the "Pre-Order Price Guarantee" badge on the product. 
As long as the item has the Pre-Order Price Guarantee badge, you'll be guaranteed the lowest price for it if you pre-order it.
The Pre-order Price Guarantee is typically reserved for products that are sold by Amazon and not given to pre-orders that are promoted by third-party sellers on Amazon's marketplace. 
When does Amazon Charge Your Card for "Subscribe and Save" Items?
Similar to items you buy through a pre-order, Amazon will charge your credit card for "Subscribe and Save" items when those items ship.
But what are "Subscribe and Save" items?
"Subscribe and Save" items are products that you need on a regular basis.
Examples of such items can be:
Cleaning products
Pet food
Hygiene products
Others
When you go to the product details pages of such items, you will often notice two different prices:
One-time order price
"Subscribe and Save" price (this one is cheaper)
When you choose the "Subscribe and Save" option, Amazon schedules regular deliveries of that item. You can set how regular these deliveries will be based on your needs during checkout.
Buying items you use regularly using the "Subscribe and Save" option can definitely help you save money overall with people typically saving up to 5 – 15% of what they'd usually spend if they bought the item normally.
You'll be informed of your next delivery every time by Amazon.
A few days prior to delivery, Amazon will send you a reminder email with all the relevant information:
The items in your subscription
he total price
any discounts (if applicable)
This gives you an opportunity to check if the prices of your items have increased or not since your last shipment.
If you feel that the order is too expensive, you can choose to cancel your subscription and have your order refunded.
Amazon also gives you the option to delay your shipment to the next cycle if you don't have a need for the item yet.
When does Amazon Charge for Backordered Items?
Similar to a pre-order (and pretty much every other order in this post), Amazon will charge your credit card for backorders once the item gets shipped.
But what are back-ordered items?
Well, there are times when an Amazon seller temporarily runs out of stock for a specific item.
Even though the item is out of stock, Amazon still allows the seller to keep a list for that product up as long as the seller guarantees it will be restocked within 30 days.
When can you backorder an item?
You can backorder an item such as this through that list and you'll get your item once it's back in stock. You will also be notified of the date when the item will be restocked. 
Your card will only be charged once the item is back in stock and shipped out to you.
It's important to note that if there is no timeframe given by the seller for when the item will be back in stock, it's not considered to be a backorder item. Thus, you will not be able to purchase it.
Similar to a pre-order, you'll be notified by Amazon via email once your item ships.
Does Amazon Charge Your Credit Card for Cancelling an Order?
No, Amazon does not charge you for canceling an order.
You can only cancel your order if the item has not been shipped yet. Hence, if you cancel it before the item gets shipped, Amazon will not charge you.
Once the item has been shipped, you will not be able to cancel your order.
Here's how you can cancel an order:
This image is taken from Amazon.com
Go to "Your Orders" and tap the order you want to cancel.
Tick the checkbox next to each item that you want to cancel from the order. If you want to cancel the entire order, check all of the items.
Click "Cancel checked items" and your order for those items will be canceled.
Once you have canceled your order, you will receive a confirmation email from Amazon with information about the canceled order.
How Much Does Amazon Charge You for Amazon Prime?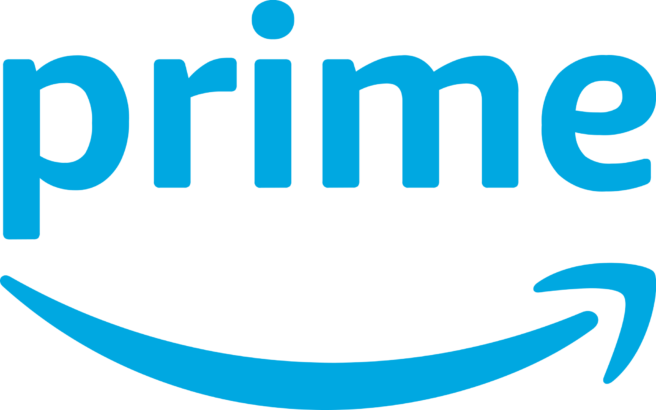 Amazon has two different billing options for Amazon Prime. These are:
Monthly. This costs $12.99 per month.
Annually. This costs $119 per year which rounds out to about $9.92 per month.
As is clear, paying for your Amazon Prime account annually is cheaper but some people still prefer monthly billing because they don't want to get locked into a yearly subscription.
What happens if you are a student?
If you're a student, there are several options for you when it comes to Amazon Prime.
For starters, you can get a free 6-month trial for Amazon Prime if you're a student.
Furthermore, Amazon Prime student membership costs about half of what a regular Prime account membership costs at $6.49 per month or $59 per year.
If you opt for an Amazon Prime student membership, you are asked about your graduation year.
After your graduation year, your Prime Student membership is changed into a regular one.
You can choose to either end or even pause your Prime membership at any time. This would mean that you would stop receiving Prime benefits (for example, same-day delivery on your order) but also, you would not be billed until you resume your membership.
Furthermore, if you cancel your Amazon Prime membership without using any of its benefits, you are entitled to a full refund. If you've used only a few of the benefits for a short time, then you may be entitled to a partial refund.
Wrapping Things Up…
It can definitely be confusing for the purchaser to see that Amazon doesn't immediately charge them for their order when they place it during checkout.
However, this approach is deliberate so that you're only charged once it's guaranteed that the item has been shipped out to you and you will receive it.
It works the same way for most types of orders on Amazon.
Have you ever had a weird experience where Amazon has charged you before your item was shipped? Let us know in the comments below.