With Amazon Black Friday quickly approaching, Amazon has already started to offer early deals that you can take advantage of right this very second.
It's a good idea to be prepared for Black Friday as you can get high-quality, branded products for extremely low prices.
Quick Summary of This Guide
---
Amazon's Black Friday sale happens on the last Friday of every November. So this year, it will take place on the 26th of November 2021; In other words, on Thanksgiving day. The sale will last for 48 hours.
While Black Friday deals are definitely something to look forward to, you can already find a huge range of products on Amazon that are on sale today.
These products are part of the early Black Friday deals and we've compiled some of the best offers in this post for you.
We'll also answer some common questions consumers have regarding Black Friday sales and how to get the best out of them.
Let's get started.
When is Amazon Black Friday and When Do the Black Friday Hours Start Exactly?
As mentioned above, Amazon's Black Friday sale will take place on 26th November 2021.
New deals and discounts pertaining to the sale will start at 12:01 AM PST (Pacific-Standard Time).
It's understandable to not be able to look out for all of the early deals leading up to Black Friday but we definitely recommend keeping an eye out on the 26th of November.
The best deals and discounts will definitely be offered to consumers on that day.
Past Black Friday Dates
| Year | Date |
| --- | --- |
| 2012 | 23rd November |
| 2013 | 29th November |
| 2014 | 28th November |
| 2015 | 27th November |
| 2016 | 25th November |
| 2017 | 24th November |
| 2018 | 23rd November |
| 2019 | 29th November |
| 2020 | 27th November |
| 2021 | 26th November |
| 2022 | 25th November |
| 2023 | 24th November |
| 2024 | 29th November |
| 2025 | 28th November |
Are Black Friday Deals Better than Prime Day Deals?
This really depends on what type of products you're looking for during these sales.
When it comes to Prime Day deals, Amazon tends to have discounts on a lot of its own products such as Kindles, Echo devices, Fire TV Sticks, etc.
On the other hand, with Black Friday, you can find deals on all sorts of products from many different manufacturers.
Furthermore, only Prime members reap the benefits of Prime Day whereas Black Friday is something that is beneficial to both Prime and non-Prime members.
The Best Early Black Friday Deals
Naturally, we won't be able to tell what products are going to go on sale on Black Friday before the actual date.
However, there are a ton of early deals happening on the platform right now that you can take advantage of.
Below, we've compiled some of the best early Black Friday deals you can consider for yourself:
Amazon Fire TV Stick 4K Max (Pay $35 Instead of $55)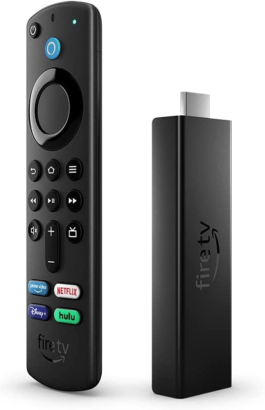 The very first deal on our list is Amazon's latest device when it comes to streaming content directly to your television.
The Fire TV stick 4K Max is the latest iteration of Amazon's Fire TV Sticks and it was released in 2021.
As the name suggests, it supports 4K resolution and has additional features such as Wi-Fi 6 support and more powerful hardware.
You'd save $20 with this deal, so you will only have to pay $35 instead of the original $55 price. At that price, it's definitely worth considering.
Even if you already have an older version of the Fire TV stick, it can be reasonable to upgrade when you're offered such a generous price.
Roku Streaming Stick 4K 2021 (Pay $29 Instead of $50)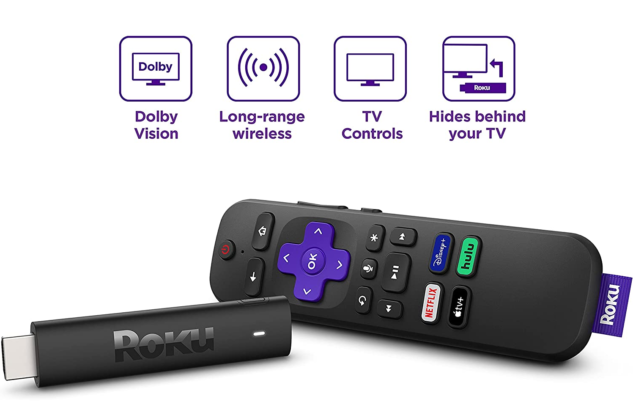 If the Amazon Fire TV Stick is not your hardware of choice when it comes to streaming content, then you can opt for the Roku Streaming Stick as well.
Similar to the Fire TV Stick, the Roku Streaming Stick streams in 4K resolution and was released in 2021.
It's the latest piece of hardware from Roku and you can get it for as little as $29 which would save you $21.
It's cheaper than the Amazon Fire TV stick's discounted price currently and definitely the product to go for if you don't prefer Amazon's streaming hardware.
Amazon Echo Dot (3rd Generation) Smart Speaker (Pay $24.99 Instead of $49.99)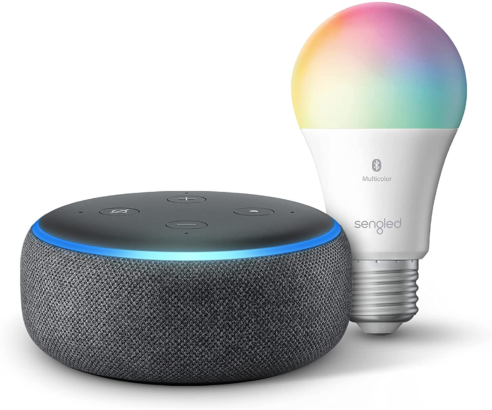 Amazon's smart assistant speaker has been all the rage in the past few years and if you still don't have one, then the time to get one may be now.
You can get the 3rd generation Amazon Echo Dot for less than half the price right now.
Not only do you get the smart speaker itself but you also get a smart bulb alongside it.
You can then use the smart speaker to control the bulb with your voice commands.
In addition to that, of course, you get all the usual features of Alexa such as music, smart home controls, getting answers to general questions, etc.
We were hoping for a Black Friday deal for the latest (4th generation) of the Amazon Echo Dot but currently, that version is still sitting on its original price.
But who knows? Maybe it'll be offered at a discounted price on the actual Black Friday sale.
Sennheiser HD 350BT Wireless Headphone (Pay $79.95 Instead of $119.95)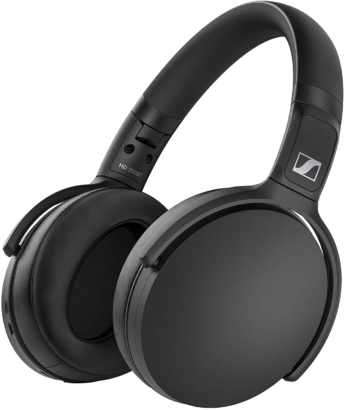 Looking for mid-range headphones that provide high-quality audio but also don't burn a hole in your pocket? Then, this deal may definitely catch your eye.
Sennheiser has always built high-quality, sturdy headphones and the 350BT is no different.
It boasts up to 30 hours of wireless battery life and is compatible with voice assistants such as Siri and Alexa.
Moreover, it is foldable so you can carry it with you anywhere you go.
At its discounted price, you can get these headphones for $79.95 which, in our opinion, is a steal.
If you're in the market for mid-range headphones, then this is definitely the best deal you can hope to get at this moment.
LG OLED C1 65-Inch TV (Pay $1,796.99 Instead of $2,499.99)
In terms of simple, original price versus discounted price, this has to be one of the best early deals for Black Friday we have seen on Amazon.
You save a whopping $703 if you get this television for your home right now.
The television itself is incredible; Offering
4K resolution
A gaming optimizer
High-fidelity speakers with 5.1 channel support
Built-in voice assistant compatibility
This deal isn't exactly what we would categorize as cheap even with its discounted price.
However, if you're in the market for a television, then it's definitely the sweetest deal you're going to find currently.
Samsung Galaxy Buds Plus (Pay $99.99 Instead of $149.99)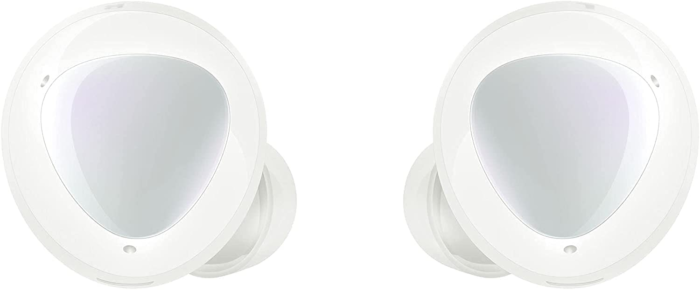 The Samsung Galaxy Buds Plus are one of the best earbuds out there and if you've been wanting them, then the time to buy them is definitely now.
You save $50 on them if you buy them as part of the early Black Friday sale currently.
You get up to 11 hours of non-stop music from them on a full charge. After that, you can use the wireless charging case (that comes with them) to charge them and get 11 more hours.
They also charge extremely fast. 3 minutes of charging gives you 1 hour of playtime.
YnM Weighted Blanket (Pay $38.24 Instead of $79.90)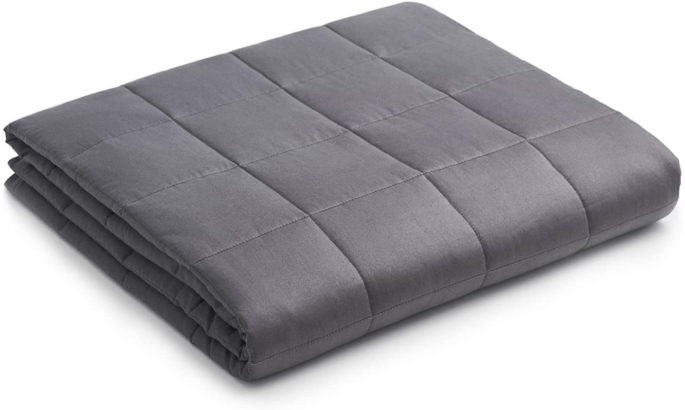 The great thing about Black Friday discounts is that they're not just for electronics and fancy gadgets.
While those deals are definitely what are more showcased by brands and promoters, the truth is you can get some amazing deals for other lifestyle products too.
Case in point, this weighted blanket from YnM. As you can see, you'll be paying less than half the price for this weighted blanket.
With its 7-layer design and breathable cotton/linen cover, it will definitely provide you with the comfort and warmth you'll need during the approaching holiday season.
Speaking of the holiday season, it could be a great gift too.
Garmin Fenix 6 Pro Solar (Pay $539.99 Instead of $799.99)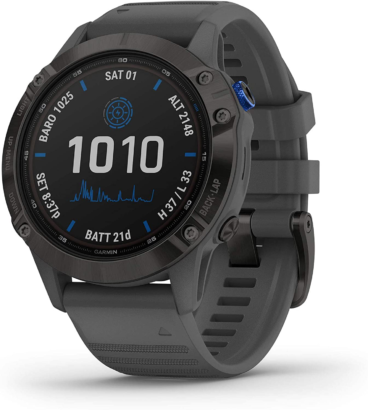 The Garmin Fenix 6 Pro Solar is the gold standard for sports and outdoor watches.
If you're big on the outdoors, then a watch like this could definitely be a great addition to your set of tools.
You can save $260 if you get this sports watch right now.
Its rugged exterior ensures that it won't get damaged outside and it has a battery life of up to 14 days.
This 14-day battery life can be further extended to 16 days through its solar-charging feature.
Wrapping Things Up…
Black Friday is an exciting time for consumers with so many great deals and big discounts to look forward to.
Please note that many of the deals that we listed above may not be available on the actual Black Friday dates.

Hence, if you're eyeing any of the products above, it might be a good idea to snag them up since they may not be available at the same discounted prices later.
What are some of the best deals you've taken advantage of in past Black Friday sales? Let us know in the comments below.