Amazon's Follow feature is great because it lets you stay up-to-date with your favorite brands, interests, and sellers on the online marketplace.
However, there may come a time when you lose interest in certain products and may want to unfollow certain brands and/or local sellers.
In this post, we'll go over how the Follow feature works and how you can easily unfollow someone if you start losing interest.
Quick Summary
---
It's very easy to manage the people you follow on your Profile. You can go to your Amazon profile by going to Your Account, scrolling down, and clicking on Your Amazon Profile in the Ordering and shopping preferences section.
To find out more about how followers work on Amazon and who can see who you follow, keep reading this post…
How to Unfollow on Amazon – 2 Ways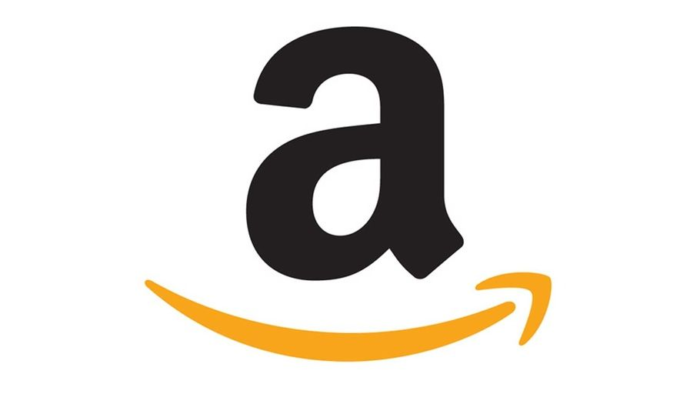 If you followed some brand, author, or small seller whose products you were interested in but would like to unfollow them now, there are two easy ways to do so.
Unfollowing Someone Through Their Profile
Both ways of unfollowing people on Amazon work in almost the exact same way as you would on any popular seroquelinfo.com such as Instagram and Facebook.
The first approach is to go to the person's or brand's profile that you want to unfollow and click the "Unfollow" button on their profile.
It's that simple!
Unfollowing Some Through Your Amazon Profile
This approach is better if you don't want to unfollow just one person or brand but would like to unfollow a whole group of people from your list.
It's a great approach for when you're trying to "clean up" your Following list so that you only receive updates and newsletters from brands and sellers that you're currently interested in.
Step 1: Go to your Amazon public profile. You can go to it by clicking on Your Account in the top-right, scrolling down, and then clicking on "Your Amazon profile" within the Ordering and shopping preferences section as shown:
Step 2: Underneath your profile picture, you'll have a section titled "Who You Are Following". You can open this section up to reveal the entire list of brands, sellers, and individuals that you are following (just like on Facebook, Twitter or any other social media platform).
Step 3: Click the Unfollow button next to every brand, seller, author, or individual that you want to unfollow.
It's important to note that you should unfollow people only when you don't want to hear updates from them at all. You can follow and unfollow people on Amazon anytime you want just like on any other social site.
What's the Point of Following Someone on Amazon?
You may think that following someone on Amazon is pointless because it's not a social media website. It's an online marketplace.
That being said, the Follow button feature has some interesting uses that you may not be aware of.
For example, if you want to get the latest updates from brands regarding their newest products, it's a very good idea to follow them on Amazon.
Once you click the Amazon Follow button on their profile, you'll start receiving updates and newsletters regarding their products in your email.
This approach is best if you want to stay in touch with the latest products that your favorite brands are releasing.
Some brands even offer discounts or early access to their followers on Amazon.

Thus, if there's a brand on Amazon that you want to support and whose products you're highly interested in, then the Amazon Follow button feature is definitely something you should utilize.
Furthermore, the Amazon Follow button feature is also great for keeping in touch with your favorite author and their developments.
If you have a favorite Amazon author and are waiting for their next book to come out, you can follow them by going to their Amazon author page.
Once you follow them, you'll start receiving updates within your email about when their next book is going to be released.
Furthermore, you'll also receive an update on when that latest book will be available for pre-order. Thus, it's a great resource for book lovers.
Amazon emails also never get dumped into your spam folder.
Thus, it's a great way to gain early access and be informed about discounts from your favorite brands, sellers, authors, etc.
And of course, if a certain author wrote your favorite book but you have now lost interest in their latest releases, you can simply unfollow them on Amazon.
Following and Unfollowing Actors on Amazon Prime Video

In a recent update, Amazon Prime Video has added the "Top Actors" section which allows you to follow your favorite actors.
Once you follow a certain actor, you will be notified whenever a TV show or movie that they're in becomes available on Amazon Prime Video.
As you can probably guess, this is a great way to stay updated with what your favorite actors are starring in so you can fawn over them.
Similar to every other site that has such a feature, you can unfollow on Amazon Prime Video as well when you're no longer interested in a certain actor.
Follow these steps to unfollow actors on Prime Video:
Step 1: Simply by going to the Top Actors menu,
Step 2: Search for the actor you want to unfollow
Step 3: Go to their profile and click on Unfollow.
Wrapping Things Up…
It's very simple to follow and unfollow on Amazon and it's a great way to keep in touch with the brands and sellers you're interested in.
Not only does it allow you to stay informed about the latest releases from your favorite brands and sellers but it also allows you to gain access to discounts and pre-orders because you get informed about them in your email before anyone else.
The Follow button feature is definitely very useful but it's also important that you don't go overboard with it and start following everyone you see. If you do that, you'll find your inbox flooded with updates about brands that you might not even remember following.
What do you think of Amazon's Follow button? Do you use it often? Let us know in the comments below.