If you want to surprise your friends with the perfect gift and don't want to waste time by rushing to the department store, we recommend you look through their Amazon wish list or registry.
It is actually quite easy to find someone's Amazon wish list or registry if they've publicly shared it. You can also view their baby shower wish lists, baby registry, or even their wedding registry.
However, if you can not view their wish lists, read this guide to find out what you can do to access their Amazon wish lists.
Quick Summary of This Guide
---
In this guide, we have mentioned how you can find someone's Amazon wish list or registry.
We have also included:
A complete step-by-step process on how you can purchase gifts for your friend or family member through their personal Amazon wish list.
At the end of this guide, there are a few FAQs to help clarify any queries you might have.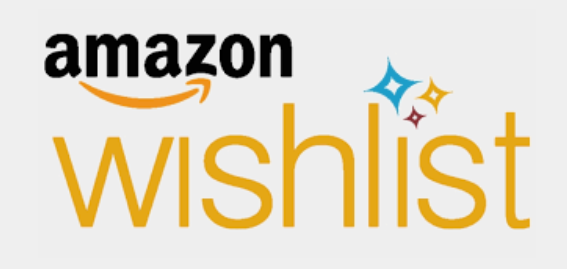 How to Find Someone's Amazon Wish List from Different Devices – Quick Guide
Finding someone's Amazon wish list is not as difficult as you might think it is. However, the process could be different depending on the device you use.
Here's a quick and easy guide that can help you find someone's wish list from different devices.
MacOS & Windows
If you don't want to download the Amazon App on your computer, we suggest you directly open it through the browser view.
Here's what you can do to find someone's list:
Open Amazon.com and log in to your personal account
Hover your cursor to the 'Account and List' entry on the top right side of the menu bar
Click on the 'Your Friends' tab to view the lists your friends have shared with you
If your friend has not shared a list, you can send them a request to give you access or share the link with you
Enter your message and Email to send the list to someone
You will be notified as soon as your friends respond or share the list with you.
iOS & Android
If you want to view your family member or friend's wish list through your mobile, the first step is to download the Amazon App from your Android or Apple store.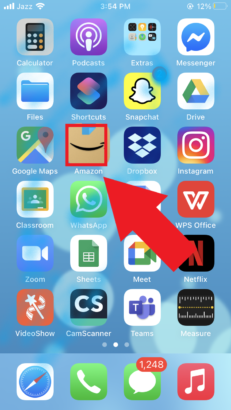 Sign in to your account and scroll down to the 'Find a list or Registry' tab.
If your friends have already shared their lists, it will appear automatically. However, you can request access or email them to ask for their list.
Find Someone's Amazon Wish List from Amazon Kindle Reader – Complete Overview
Amazon's Kindle Reader is a great replacement for books. It allows you to access Amazon stores and make a wish list.
You would be glad to know that Amazon Kindle allows you to view your friend's wish lists.
The process is quite simple.
Open your home screen from Kindle's device to navigate the Amazon App
Log in to your Amazon account and select the 'Registry and List' tab
Open your friend's list to view their saved wish list
Select the book you want to view and add it to your wish list
How to Find a Registry on Amazon – Step-by-Step Guide
If you want to buy the perfect gift for someone, you can look through their registry to choose the perfect gift. The process for all registries is almost the same. However, if you are still confused, here's a step-by-step guide.
Wedding Registry
To find someone's wedding registry, open the 'Account & Lists' option and click on the 'Baby Registry' from the drop-down menu.
Then, enter your friend's name in the search box to view her wish list on Amazon.
Baby Registry
If you're looking for your friend's baby shower wish lists, add your friend's name to the 'Find A Registry' box and select search.
How to Find Someone's Wish List Through their Email Address – Complete Overview
When you search for someone's wish on Amazon, you might find a lot of lists under the same name. This is why we advise users to search through an email address.
Go to Amazon's 'My List' tab and enter your friend's email address in the search field to view their wish lists or registry.
However, if their list is not public, you can email the person to request access. You can do this by sending a default message from your account to their email address.
When you go to 'Your Friends List', Amazon will give you an option to send an email to your friend. You can also select the 'Copy Message' option to directly send the text on Whatsapp.
How to Purchase an Item from Someone Else's Wish List Through Amazon – In-Depth Guide
Items that you order are sent to the creator of the wish list. If you want to avoid sending gifts to the wrong recipient, here's what you need to do.
Select an item from your family member or friend's wish list





Click on the Add to Cart button




Confirm the item through the pop-up window and proceed to the 'Checkout' page




Select the 'Other Addresses' option to add a different address
Open the 'Gifting Options' to add a note and remove the price tag
How to Find a Celebrity's Wish List? – Here's What You Need to Know
Celebrity wish lists are divided into different categories on Amazon. You can access their lists through the Amazon Celebrity Store.
These categories include:
Amazon wish list of actors
Amazon wish list of athletes
Amazon wish list for musicians
Frequently Asked Questions (FAQs)
Will the Recipient get Notified if I Purchase an Item from their Wish List?
By default, the recipient will not be notified. You can enable the 'Do Not Spoil My Surprise' setting to prevent the gift recipient from getting notified.
However, they will not be informed if you purchase a gift from their Amazon wish list.
Can I Find Someone's Amazon Wish List on Amazon Without Notifying Them?
Unfortunately, you can not access anyone's wish list without their consent. You will either have to request their permission or ask them to share it with you.
Are Purchased Items Removed from the Wish List?
Once your order is complete, the purchased item will automatically be removed from your wish list. However, you can manually add it again if you want to.
Can I Send my Friend a Gift If she has not Added her Address?
Yes, you can still send your friend a gift even if their address is missing. Just click on the 'Gift Options' and add their address yourself.
Will Amazon Share my Friends' Shipping Address?
Amazon's built-in privacy settings do not allow you to view someone's delivery address. You can only view their name and wish lists only if the list owner gives you access.
What Type of Wish Lists can I Create Through Amazon?
Amazon allows you to choose from a variety of different products. You can shop by department and add items to your wish list depending on the occasion.
Here are some wish list ideas:
Wedding wish lists
Baby showers
Valentine's day
Bridal shower
Birthday wish list
How do I Remove the price-tag From my Friend's Gift Item?
Select the 'Gift Option' and then remove the price details from the item you have purchased for your friend.
Once you confirm the billing information, you can check out. Your friend will not be notified about the price of the product.
How to Change the Name of My Wishlist On Amazon?
If you want to change the name of your wish list on Amazon, here's what you can do:
search for the wish list you want to rename
Click on it and press 'edit'
Rename it according to your preference eg test wish list
How do I Share My Wish List with someone?
Once you create your wish list on Amazon, you can copy the link and share it with someone through email or text message.
Amazon also allows you to share your wishlist on social media so that other people can also view it. However, you will have to change the privacy settings icon to 'public'.
How to Find Someone's Amazon Wish List – Final Thought
Amazon's wish lists are a great way to purchase a gift for your friends. The best part about it is that the process to find someone's Amazon wish list is quite straightforward.
However, you have to be careful when adding the shipping address otherwise, you might end up sending the gift to the wrong person.
Do let us know in the comments if this guide helped you find someone's Amazon wish list. If you feel that there is something we missed out on or any further information you need, please let us know.