If you're confused about what the Amazon OTP is, look no further.
The Amazon OTP is a great way to protect yourself from online scams or phishing schemes. By simply adding your phone number you will get a text message with a one-time security code to authenticate the transaction.
Read this guide to understand how you can use this feature to protect your packages or get hacked.
Quick Summary of This Guide
---
This guide includes all the necessary information about
What Amazon OTP is
How you could use it.
In case you want to unsubscribe from the Amazon One Time Passwords message list, continue to read this guide to find out how…
What is Amazon Login OTP?
Amazon OTP adds an extra layer of security to your order. For some valuable items, Amazon will ask you to set a six-digit OTP. You will have to connect it with a registered email address.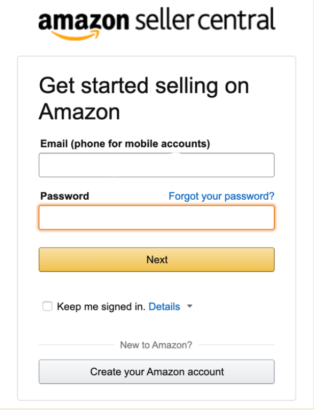 What is My Amazon OTP number?
Amazon OTP is a randomly generated passcode that is sent to your verified mobile number and email address.
Once you receive the verification code, your transactions are validated.
What Short Code does Amazon use to share Shipment Tracking Updates?
Amazon uses 262966 to share your shipment tracking details.
Once you authenticate your mobile number on the Amazon App, you will receive updates whenever your order is shipped, out for delivery, and when it is delivered.
You will also be notified on your number if there is a delay in your shipment due to any reason.
How to Get Your Amazon OTP – Complete Overview
Amazon will automatically send a text message or email to you when you order something.
However, if you do not receive your verification code, we advise you to clear your cookies and cache.
If this doesn't work, you can try restarting your browser and re-entering your information.
We suggest you check your shipping address to see if it matches the billing information you entered in the 'Account Information' tab.
How can I use my Amazon OTP?
If you have ordered your package and want to proceed to checkout, here's what you need to do to get your Amazon one-time password.
Enter your mobile phone number. This could be the same one you use to make voice calls.
Select the ' Send OTP' button to receive your one-time password via text message.
Enter the digits to verify your one-time password.
Click continue
How Do I Change my Amazon OTP?
In case you want to change your one-time password (OTP), here's what you need to do:
Go to Amazon and click on the login settings
Move your cursor to the 'Change Account Settings'
Click 'Edit' to change your phone number and update
Amazon will send a code to your updated phone number
Enter the security code in the given space and press 'Enter'
Why do I need Amazon OTP?
The Amazon OTP will inform you if someone is trying to log in to your account. Moreover, you will be informed about the progress of your shipment through your registered number or email.
This helps you keep an eye on where your packages are and when they were dispatched.
What Can I Do to Turn Off Amazon OTP – Quick Guide For An Amazon Shopper
If you want to disable two-step verification, follow these steps:
Log in to your Amazon account and click on the 'Login & Security ' tab
Select the Edit button next to the Two-Step Verification (2SV) button
Click on the 'Disable Two-Step Verification Code'
Amazon will send a password on your mobile number for verification
Enter the code that was sent to your phone number
Click Verify to unsubscribe
Amazon's Two-Step Verification Feature – Everything You Need to Know
Amazon's Two-Step Verification adds a new layer of stop-fungus-meds.com. This is really important especially if your packages have something valuable in them.
Here are some important features that you need to know: 
You will receive a text when your parcel is dispatched
In case of any delays, you will be informed through your verified number
Prevents you from getting spam messages
You can choose to get a unique code every time you log in through an authenticator app, phone number, or even through a text message
Bypass Amazon OTP Verification – Here's What You Can Do
You can bypass OTP verification on Amazon. The first step is to download the Textnow App and a Grab Free Mobile Phone number.
Remember, you will have to use a US-based number and add any area code from 310, 302, 618, 202, 816.
Visit Amazon.com and create a new account using a US-based mobile number.
You will instantly receive a one time password on your Textnow App. more
Note: You have to use the international version of Amazon and not the Indian one.
Frequently Asked Questions (FAQs)
Why have I not received my OTP?
If you have not received your one-time password, you might have accidentally activated your 'Do Not Disturb mode from your mobile operator.
You can check this by opening your phone settings and clicking on the Apps & Notification menu.
How long does the Amazon OTP last?
Your one-time password is expected to last for approximately 10 minutes. After that, the code will automatically expire.
How do I Disable Two-Step Security as a Seller?
If you have a seller account on Amazon, it could be difficult for you to unsubscribe. However, you can do it through the Advanced Security Settings page.
Why did I receive a security code from Amazon?
If you haven't ordered anything but received a security code on your number, it could be possible that someone is trying to access your number.
Go to your settings to update your privacy settings immediately.
Which Authenticator App Does Amazon use?
Amazon uses Authy to send security codes. Once you download the app, scan the QR code to receive a password for your Amazon account.
How Do I Unsubscribe from Amazon's Text2Cart 2?
If you do not want to continue to get alters on your device, you can send a text message to 25392 by entering the word 'STOP'
What Is Amazon OTP – Final Verdict
The Amazon One Time Password (OTP) is a great tool to track your order and get instant updates.
We hope this guide helped you understand the importance of the Amazon OTP. However, you can still unsubscribe if you no longer wish to receive text messages from them.
Do let us know in the comments if you have any further questions.