Self-publishing a coloring book on Amazon can be a great way to market yourself and sell some copies, given that you do it correctly.
If you're inexperienced with how the platform works, you can very easily get confused and get stuck in pitfalls that could cause your book to never get off the ground.
Quick Summary
---
In this post, we will expand upon:
How you can self-publish a coloring book on Amazon through Amazon KDP
Tips to market your coloring book and find an audience on Amazon
So without further ado, let's get started.
Important note: This post will not deal with the book creation process. It will only serve as a guide on how you can set it up as a product listing for it to be sold on Amazon.
Using Amazon KDP to Publish Your Own Coloring Book on Amazon
First of all, let's talk about Amazon KDP and why it's definitely something you should use as a self-publishing author for a coloring book (or any book for that matter).
Amazon KDP stands for Amazon Kindle Direct Publishing and it's a self-publishing platform that allows you to print and sell your books for free.
In the past, if you were going to self-publish any book, that would mean that you'd have to pay the printing costs upfront. Not to mention that you'd have to find a place (such as a warehouse) to store your printed copies.
Not only would this be expensive but it would also be very risky in the event that your book does not sell well.
On the other hand, Amazon KDP utilizes print-on-demand technology, which essentially means that your book will be printed on a demand basis. So that means when someone buys your book, one will be printed for them and shipped out to them.
The printing costs will be cut from your royalties. This means you don't have to pay any printing costs upfront and also don't have to pay anything in storage fees since, well, there's nothing to store.
As you can probably imagine, this will save you a ton in printing and storage costs.
Making Your Coloring Book Ready for Amazon KDP
In order to send your book over to Amazon KDP for self-publishing, you will have to convert it into a digital format so that it can be uploaded to their database.
The simplest way of doing this is to scan your illustrations so that you have a digital copy of them on your computer.
If you want something more refined, you can utilize software such as Sketchbook Pro and Inkscape in order to digitally retrace lines so that they're smoother.
We recommend the second approach since not only will your lines be smoother, they will be in vector format which is much better for scaling and printing.
Once you've successfully created digital copies of all the coloring pages as well as the cover and other miscellaneous pages, you're ready to upload it to Amazon KDP.
Uploading Your Coloring Book to Amazon KDP
Firstly, ensure that your pages are in PDF format. If they are not, you can easily have them converted through Photoshop or even online converters.
Quick Tip: If you have trouble formatting your book based on Amazon KDP's guidelines, you can take up help from the Kindle Create tool. It will essentially do most, if not all of the jobs for you.
Now, you're ready to upload your adult coloring book to the KDP platform.
Create a KDP account and log into it.
Next, click on Paperback at the top of the page so you can start the upload and review process.
Upload all of the adult coloring pages for your book and double-check to ensure everything has been properly uploaded.
Carefully comb through all of your pages to ensure everything is properly displayed. Don't be alarmed if you find several issues as you can still fix them at this stage. Simply adjust them in your editor and re-upload the pages onto the KDP platform.
Assigning an ISBN Number to Your Book
Once you're happy with the coloring book pages uploaded to the KDP platform, the next page will deal with assigning an ISBN number to your book.
ISBN stands for International Standard Book Number and it's supposed to be a unique number that uniquely identifies a book.
Again, Amazon KDP makes the process extremely easy by allowing you to assign an ISBN to your book, and that too for free.
Filling in Product Page Details
Now that you've successfully uploaded your book, you will now be taken to a section where you can add product details and other metadata related to it.
First comes the Paperback Details page.
Here, you can add the title of your book, author name as well as other basic information such as contributors, etc.
You'll also enter the product description here. The product description is crucial and we recommend that you spend a fair amount of time coming up with the best one you can.
It should accurately describe what your book is about so that your customers know exactly what to expect when they buy it.
Along with this, Amazon also requires you to add seven keywords that are closely related to the subject matter of your coloring book(s) along with two categories that Amazon will list it into.
Once you're done with this page, you'll be taken to the Paperback Content page.
This is where you'll add the final PDF manuscript along with the book's cover wrap.
When this is done, you'll be able to preview your book one final time. Again, we recommend that you spend a ton of time and go through every tiny detail to ensure everything is in order.
Amazon will point out potential errors by highlighting them red but oftentimes, it may not catch certain errors so you can't rely entirely on this.
Finally, after this, you'll be directed to the Paperback Rights & Pricing page.
Here, you can determine the price you want to sell your book for. The KDP platform will show you an estimate of the kind of profit margins you can expect in each region so you can set your price accordingly.
Once you've decided a price for your book, hit Publish.
After you publish your book on the KDP platform, it will take Amazon approximately 3 days to review your book and determine if it's appropriate to be sold on the platform.
If there are any issues, you'll receive an email from them in your inbox so be sure to check it regularly.
However, if there are no issues, your book will be approved and a product listing will be created for it on Amazon.
It should be noted that it can sometimes take up to 7 days for your product description and back cover to appear on the product details page. Hence, don't be alarmed if they don't show up initially.
Quick Tip: You can order "author copies" of your book before it's published onto the Amazon platform to ensure that the physical copies are exactly the way you want them to be.
You can do this by clicking the Order Author Copies button from your KDP platform.
It's a good idea to order some copies for yourself to inspect before they are available to the public as it allows you to check them one last time to ensure everything is as you want.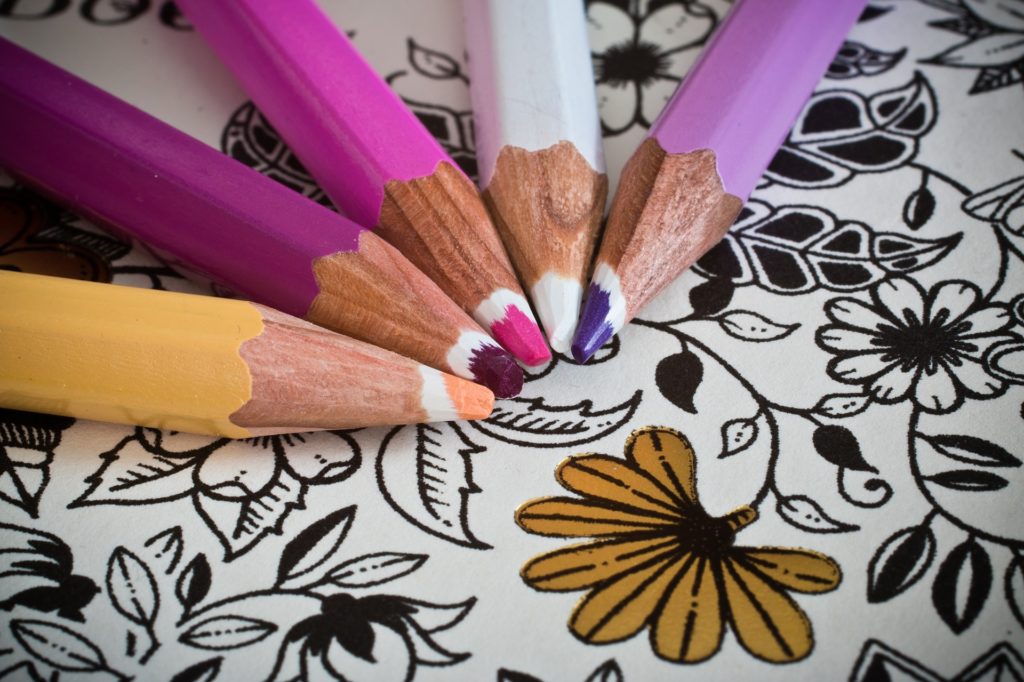 Tips to Gain Customers for Your Adult Coloring Books on Amazon
Chances are you may not be an experienced Amazon seller and this new territory can definitely be overwhelming.
That's why we've compiled a few tips for you to ensure your newly self-published book finds success on the platform:
Be as Relevant as Possible in Your Product Description
The product description for your book has a limited word count and it's highly important that you take the time to ensure these words are being utilized to their fullest potential.
Make sure not to meander and only write about content that is strictly relevant to the book.
It can be a good idea to include some keywords related to the subject matter of your coloring book but at the same time, you don't want to overdo this. Keyword stuffing is something that will get your product penalized and you may not show up in many search results on Amazon.
Respond to Customers Frequently
Amazon is a customer-centric company and you're selling your book on Amazon. Hence, the customers are an aspect that you definitely cannot ignore.
Make sure to regularly check your product page for customer reviews and ratings. Keep an eye out for negative reviews or issues people may have with the book.
Try your best to address these issues to ensure customer satisfaction.
Wrapping Things Up…
And that's pretty much how you can self-publish a coloring book on Amazon.
It's fairly obvious but you can publish pretty much any type of book, not just coloring books, through this same method on Amazon.
Self-publishing used to be a ridiculously convoluted endeavor in the past but Amazon KDP has definitely made the process much easier for budding authors.
Have you ever self-published coloring books on Amazon using Amazon KDP? Tell us about your experience in the comments below.