If you are a frequent customer on Amazon and are wondering 'how long do items stay in Amazon cart' this guide will help you out significantly.
We understand that it can be frustrating to lose your shopping items, which is why we advise you to read this guide carefully.
For your convenience, we have added quick tips, step-by-step guides, and FAQs in this guide to clarify any confusion that you might have.
Quick Summary of This Guide
---
This guide has everything you need to know about the Amazon cart, Amazon Fresh, Whole Food orders, and how long items will stay in your shopping cart before shipping them to your address.
Continue reading to find out how you prevent items from exiting your shopping cart.
How Long Will An Item Stay In Your Amazon Cart? – Quick Guide
If you want to save an item that you might want to purchase in the future, you can save it to your Amazon cart.
However, your selected product will not stay in your cart forever. On average, it is expected to stay for approximately 21 days, after that it will be removed.
Note: if the item is still available in the market, you can re-add it to your cart.
How to Delete Your Amazon Basket? – Complete Overview
In case you have saved too many items in your basket and want to clear them, follow this guide step-by-step.
Log in to your Amazon account
Go to 'My Account'
Press click on the 'Cart' icon on the top right of the page.
Select 'Remove Item'
Confirm to remove the item
How to Save Items to Your Amazon Shopping Cart – Here's What You Can Do
If you want to save items to your shopping cart for later, you can temporarily save them by following these easy steps:
Once you log in to your account, go to the item
You will see two options: 'add to cart' and 'save for later
Select the 'save for later option
This will automatically save your selected item for a separate shipping list.
Amazon Wish List – In-Depth Guide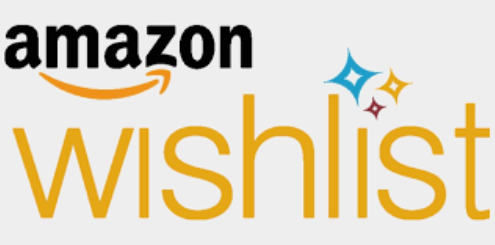 Is There A Limit For Amazon Wish List?
You would be happy to know that there is no limit to the Amazon wish list. You can search and add items to a list for every occasion and keep it for as long as you like.
Are purchased items removed from your shopping cart?
Yes, purchased items are removed from your Amazon cart to prevent any duplicate transactions.
However, customers can search for the item and re-add it to their cart if they want to keep it on their wish list.
Will My Wishlist disappear at the end of the holiday season/ occasion?
No, you can create a separate wish list of items depending on the occasion. Your shopping list will not be deleted once the season is over.
Amazon will save it for you until you choose to delete it yourself.
Everything You Need To Know About Whole Foods Orders On Amazon
How Long Do Whole Food Items Stay In Your Amazon Shopping Cart?
Whole Foods Market and Amazon Fresh items are separate from items you purchase from the Amazon.com website.
Once you purchase Amazon Fresh or Whole Foods Market items, they will be saved in your cart for up to 60 minutes while you continue purchasing and adding items to your shopping cart.
Can I Edit Items From My Whole Foods Shopping Cart?
You can edit your shopping cart up until the shopper starts to pick up your grocery items before shipping them to you.
Unfortunately, you will not be able to edit items from your cart once you have proceeded towards the checkout. You will have to cancel your pending order and reorder all the items you want to change your shopping list.
Difference Between Whole Foods and Amazon Fresh
Amazon offers a wide range of grocery items from national and private labels. You can also find store-made products at cheaper prices.
However, Whole Foods delivers organic items at a comparatively higher price.
View Your Deleted Items from Your Shopping cart – Step-by-Step Process
If you recently deleted or removed an item from your Amazon cart and want to view it again, here's what you need to do.
Go to Amazon Photos
Search for the 'Trash' icon
You can click search for the items you wish to recover
Click press on the 'Restore'
Confirm the process
Note: The deleted items will automatically be restored to the same page as they were before they were deleted.
Frequently Asked Question (FAQs)
Why are there no items in my Amazon Cart?
If your Amazon cart appears to be empty it's probably because of caching plugins. Make sure your site's checkout page is not cached.
How do I remove items from my Amazon Cart?
If you want to remove items from your cart, go to the item in your cart. Then click on the 'Delete' link from the bottom of the description. Your item will automatically be removed from your list and go back to the inventory.
In case you want to purchase the item later, you can add it to your 'Saved For Later' list.
How Many Products Can I Add to My Amazon Cart?
You can add over 1000 gift and shopping items to your cart.
Does Amazon Take Cash Payment?
Usually, customers are expected to pay through their credit cards.
However, Amazon does allow you to make cash payments if you live in the US. You can click on the 'PayCode' option when you checkout and pay the cash money when the parcel arrives at your doorstep.
How to Empty My Whole Foods Cart on Amazon?
If you want to empty or delete items from your Whole Foods Cart on Amazon, you can go to your Cart or Pantry Box and click on the item you want to remove.
You will see a delete section at the end of each item. Individually remove each item to empty your cart.
Can I Share My Shopping Cart with Someone?
Yes, Amazon allows you to share and transfer your cart to another customer.
Log in to your Amazon from their website
Add an item to your cart and proceed to checkout.
Now from your shopping cart select the 'Transfer Control of Cart'
A pop-up page will appear asking you for information
Search for a recipient from your contact list or directly add an email address and click send.
The new recipient will be able to view the prices and the items from your list.
How Long Do Items Stay In Amazon Cart – Final Verdict
This brings us to the end of this article, we hope this guide was helpful and answers all your questions.
We understand that losing your order can be stressful, however, there are ways to prevent this.
For your better understanding, we have added all the necessary information you need that could help you save items in your Amazon Cart for an extended period of time.