According to the Environmental Protection Agency's data in 2018, we generated 33.2 million tons of boxes that year and that number has only risen since then.
Everyone loves getting their Amazon packages in the mail but disposing of the cardboard boxes they come in can be a hassle.
You can simply recycle old Amazon boxes but there are many other creative ways to make use of them as well.
Quick Summary
---
In this post, we'll go over many different approaches and clever techniques you can employ to turn those annoying space-occupying cardboard boxes into something useful.
What is Amazon Second Chance and How You can Use it?
Amazon has an entire section dedicated to recycling its boxes, wraps as well as other packaging materials they use to ship their products; It's called Amazon Second Chance.
Not only does Amazon Second Chance give you information on how to get all those cardboard boxes recycled but you can even trade in old electronics you may have lying around as well.
Furthermore, we haven't even told you the best part: You become eligible for Amazon gift cards in exchange for the old electronics you trade-in. 
So, not only are you reducing your waste and helping the environment but you're also receiving Amazon gift cards that will allow you to continue to shop online. Now that's what we call a win-win.
Some Amazon shipping materials are completely recyclable while others are not.
For example, Amazon paper-padded mailers can be completely recycled curbside through curbside recycling programs whereas the process to recycle something such as a bubble-wrapped plastic bag may take more resources.
That being said, there are several plastic film recycling locations across the US and you can find out the ones near you through Amazon's Second Chance page.
While Amazon's Second Chance page has significant information regarding how to recycle its packaging, its main focus is on recycling old electronics and gadgets you may have lying around in your home. 
You can trade these old electronics is not only for the Amazon gift cards that we stated above but also for great discounts for the newer versions of those electronics.
Using Amazon's Cardboard Boxes to Ship Donations for Free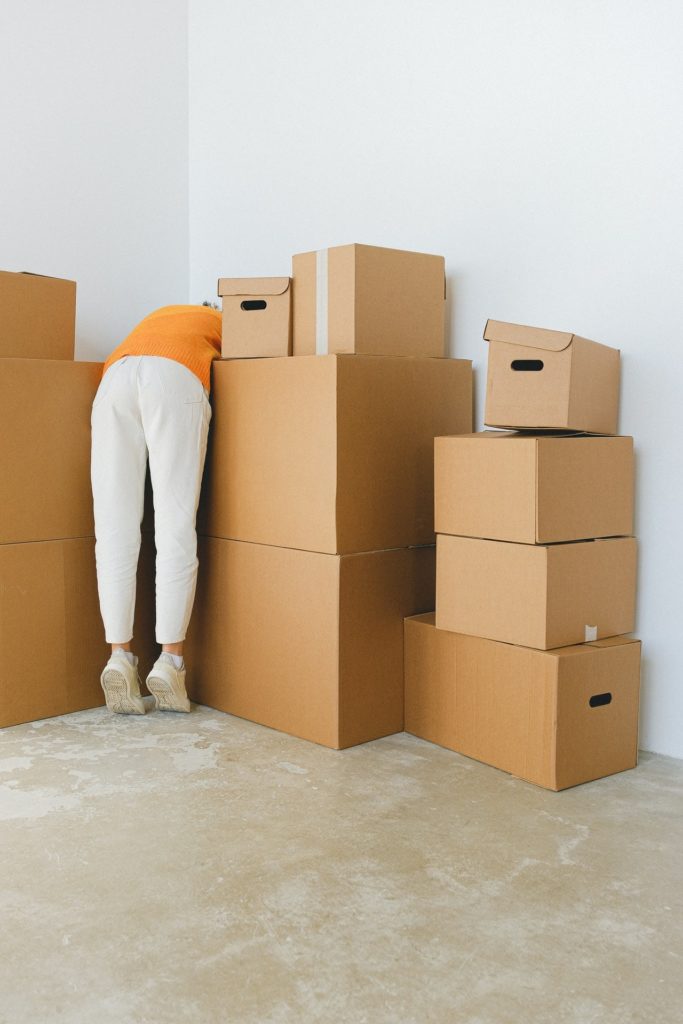 If you want to cut back on all the clutter in your home while simultaneously helping others, you should look into the Give Back Box program.
Amazon is officially partnered with the Give Back Box program and it allows Amazon customers to reuse their Amazon boxes to ship off donations for free.
Furthermore, these donations can be tax-deductible as well when you sign up for the program.
All you have to do is empty the Amazon boxes you got your ordered products in and fill them with whatever items you wish to donate.
You can donate anything you don't use anymore such as:
Old clothes
Old shoes
Toys
Appliances
Household goods
And anything else you may have lying around the house that is no longer of use to you.
Once the box is filled up, tape it shut and paste the prepaid shipping label for the Give Back Box program onto it. You can print the prepaid label from the Give Back Box program's website.
Next, you just have to take it to your nearest post office or UPS center. You can even leave it in the mailroom of your building (if you have one) so that they can pick it up on their next round.
It's important to note that the maximum weight that the program accepts is 70 pounds and they don't accept large electronics, hazardous or fragile material, or ammunition within Amazon boxes.
The Give Back Box program is a great initiative that you can utilize if your city doesn't have a recycling program that comes straight to your door or if you don't have quick access to a recycling bin near where you live.
Recycling Amazon Boxes
One of the most obvious ways of dealing with the ever-increasing pile of cardboard boxes within your home is to recycle them.
All you have to do is break them down and toss them in straight with any other recyclables you may have in your home.
Amazon does its best to ensure its packaging is 100% recyclable and can be put to use again so it doesn't go to waste and pollute the environment.
Using the Few Cardboard Boxes You Have for Storage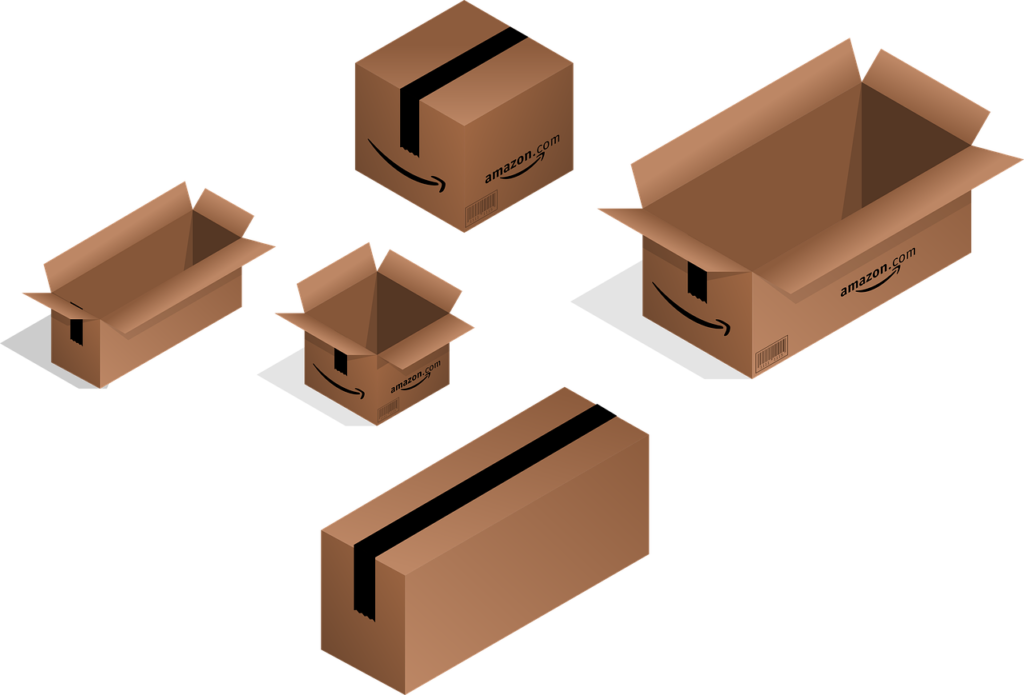 One simple and tried-and-tested way of utilizing a cardboard box is to use it as a storage bin.
Just let the Amazon boxes you receive build up and then put them in your attic, garage, or closet.
You can label them with whatever you wish to keep inside in order to keep your belongings organized.
Furthermore, they can also be very useful if you have to mail something to someone and also in the event of you moving to another home or apartment.
Use Them During the Holidays
Who doesn't love giving gifts? While most of the items you buy as gifts tend to come in their own boxes, you may have something you want to give someone that doesn't come in a box.
In this case, wrapping items such as these can be difficult, and even if you do manage to wrap them, it would be fairly obvious what that item is. That would ruin the surprise!
Hence, what you can do is put your gift into one of those empty boxes you have lying around and then wrap that box up to surprise your loved ones.
Using Amazon Boxes for Arts and Crafts
The typical Amazon box used for shipping is made from cardboard; The perfect material for use in art projects for children.
If you have children at home that like painting or are looking to construct something out of cardboard, your old Amazon boxes can really come in handy.
Using Cardboard Boxes as Compost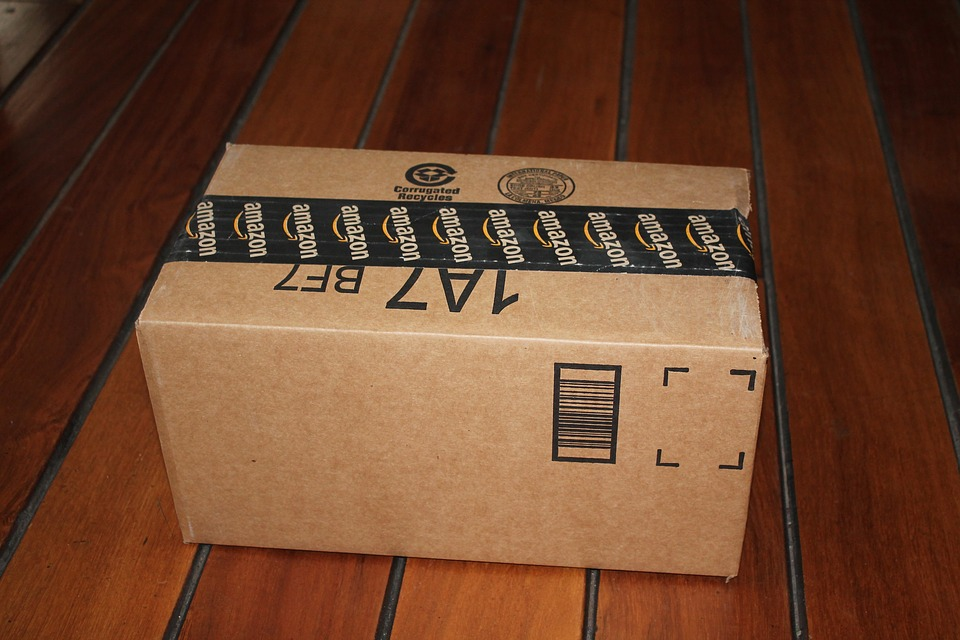 If you're a gardener and have a garden in your backyard where you grow plants, fruits, or other types of vegetation, you can use Amazon's cardboard boxes as compost.
Clean corrugated cardboard, which the typical Amazon box is usually made of great materials for compost.
For starters, it has high levels of carbon which is one of the necessary components that combine with nitrogen to break down the compost into nutrient-rich humus for the soil.
All you have to do is cut the boxes into strips, tear those strips into as small pieces as you can and then put them into your compost as carbon additions.
Wrapping Things Up…
We hope you've gained some insight into the ways you can reduce spam and clutter within your home and make effective use of all the Amazon boxes you may have accumulated over the years.
Climate change is real and if we don't do something about it soon, it's going to cause irreversible changes to our planet.
So be a hero and save the planet. It may seem insignificant in the face of this global disaster but all of us have to start somewhere. It's definitely a lot better than pointing the finger at others.
Do you have any ideas to reuse Amazon boxes and packaging? Let us know in the comments below.