When browsing Amazon for physical copies of films to watch, you may come across the term "Multi-format".
It's a fairly vague term and it's understandable to be confused if you've never heard it before.
Quick Summary
---
In this post, we'll go over what multi-format means and how it compares to Blu-ray versions of films sold on Amazon.
What is Multi-Format on Amazon?
What multi-format essentially means is that you'd be getting multiple copies of the movies you're buying and those copies would be in different formats.
So, this would mean that if you buy a multi-format package of a film, it may contain a Blu-ray disc, one (or more) DVD disc(s), and sometimes even a digital copy.
In most cases, opting for the multi-format version of a movie will cost you more than if you just bought a DVD or Blu-ray version of it.
This makes sense as you're getting multiple copies of the movie that you could give to your kids or share with a friend.
Since around 2015, it's become almost impossible to find a separate DVD or Blu-ray version of a movie that comes with nothing else.
Multi-format versions are often your only option.
In most cases, you have to opt for the multi-format version which can oftentimes be wasteful if you're just looking for one disc to pedobearpics.com.
After all, if you're just after the highest quality disc of a movie, what use would you have for the lower-quality disc(s)? Why would you ever pop in a 480p DVD version of the movie when you have it in 1080p on Blu-ray?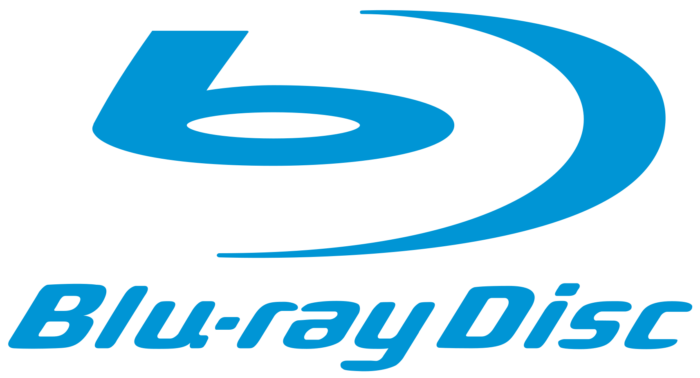 Unfortunately, it doesn't seem like this approach to selling movies is going away any time soon as Hollywood studios like the extra bit of money they can charge you in exchange for these multiple versions of the films. They're doing it on purpose despite it being wasteful in most cases.
When it comes to the black-colored UltraHD 4K discs, Hollywood studios tend to package the UltraHD 4K version with a 1080p Blu-ray version as well as possibly a digital copy.
You don't get a separate DVD within the UltraHD 4K packages for movies but again, this approach is still wasteful if you're just looking for a single copy of films; Why would you ever put a 1080p disc into your video player when you have a 4K disc of the same movie?
One place where we feel this approach is warranted is when it comes to movies that have 3D versions.
In this case, you tend to get a 3D Blu-ray version of the film along with a 2D Blu-ray version as well as possibly a separate DVD (that's in 2D) or a 2D digital copy.
Selling 3D movies through this package makes a lot more sense because some people may prefer the movie in 3D while others may prefer it in 2D.
Furthermore, there are tons of cinephiles out there that like to experience movies once in 3D and once in 2D to see how they differ.
I Found a Blu-Ray Version of a Movie that's Cheaper than the Multi-Format Version. Why is This?
If you've found such an instance of a movie, this may be because the Blu-ray version might come with special features that the multi-format version does not have.
This could be a digital download of the movie, behind-the-scenes footage, or some other extra features.
So, Should I Just Buy the Blu-Ray Version of Movies If I'm Looking for Just One Disc?
In most cases, yes. This would be the smartest approach if you need just one copy of the movie since you won't have extra discs lying around and Blu-ray versions are also cheaper than multi-format packages.
DVDs have become pretty much obsolete at this point. Nobody wants to sit through a 480p DVD version of a movie so yes, Blu-rays are definitely your best bet.
That being said, there are some cases where you may want to go for the multi-format version of a movie regardless of if you want multiple copies of it or not.
For example, the 50th anniversary multi-format package for My Fair Lady comes with digitally remastered visuals and sound. If you try to opt for the Blu-ray version of that movie that has just one disc, you'll find that it's the older, unrestored version.
This is the case with many old movies that have been restored. Since multi-format packages are a more recent and newer trend, older movies that are marketed with this approach tend to be digitally remastered and restored versions.
Hence, it's important that you do your research and know what version of an older movie the two types of packages have before you make your decision.
Wrapping Things Up…
In our opinion, while multiple discs can definitely be useful at times when you want to share them with others, in most cases, it's a waste.
Yes, they may come in handy if the original disc gets damaged but do you really want to watch a movie in 480p? Wouldn't you rather just go buy the disc again?
The extra DVD or DVDs that you'll get with the package are most likely something that you'll never put into your video player and are just a way for Hollywood studios to squeeze more money out of you.
What do you think of multi-format packages? Let us know in the comments below.